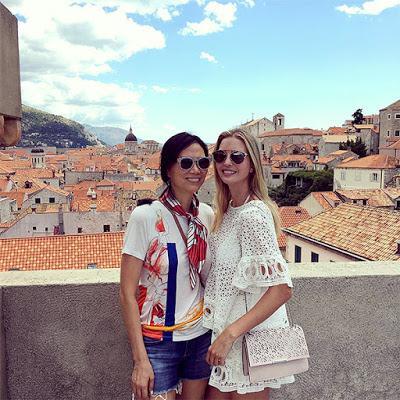 This photo, currently flitting about the Web, shows Ivanka Trump with her dear friend, Wendi Deng Murdoch while on vacation in Croatia.
Wendi Murdoch happens to be Vladimir Putin's girlfriend.
Did not da Trump say he hardly knew Vladimir?  And did he not say he had no financial interests in Russia?
Is it possible da Trump is lying?
Is it also possible that Ivanka is purposely trying to derail her father's bid for the White House?