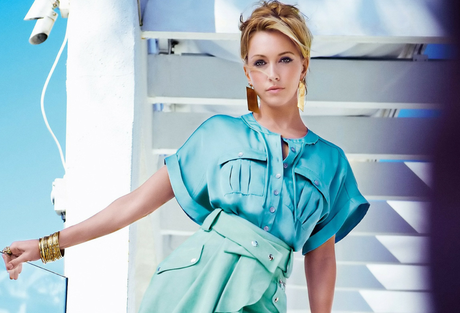 Even the earrings you wear can make you look amazing or eh.  Exhausting huh?  It's actually not that bad,  Once you figure out which earring styles looks best on you, stick with them, and you will ensure you always look your best.
Oval face
You have the most versatile face shape and you look amazing in nearly everything! Shapes like teardrops, pearls, studs and ovals are best. Remember to choose something in proportion to your head and body size.
Round face
You should wear longer earrings which will add some angle to your face. Angular, long and lean earrings are the best. Dangles, ovals and bold angular studs would also suit your face type.
Heart – shaped face
Your face is  similar to the oval one, but is narrower below the cheekbones and pointed at the chin with a wider forehead. You should opt for earrings which are wider at the bottom. Ovals and teardrops are the best ones for you. You can also sport the pyramid style earrings for a trendier look.
Square face
You should opt for earrings which are longer than they are wide. Earrings with curves at the bottom, small circular earrings, large oval shapes are the best for you.