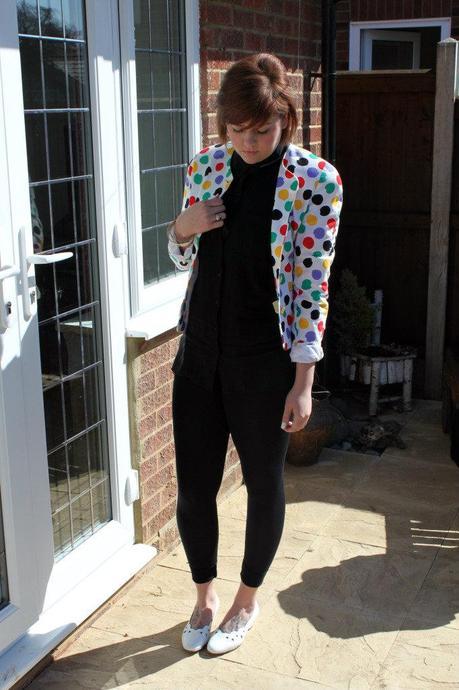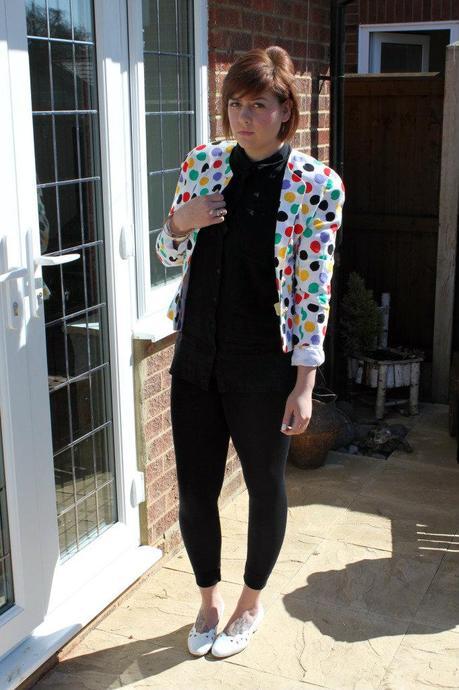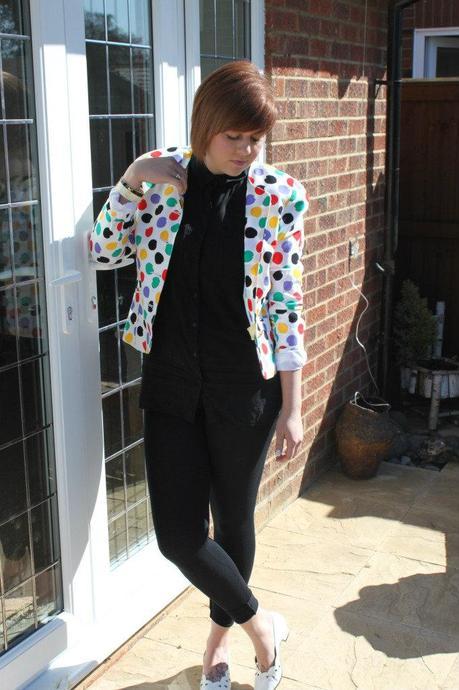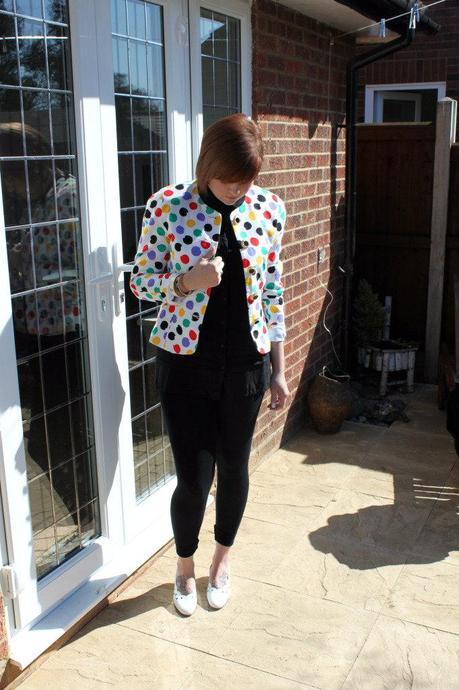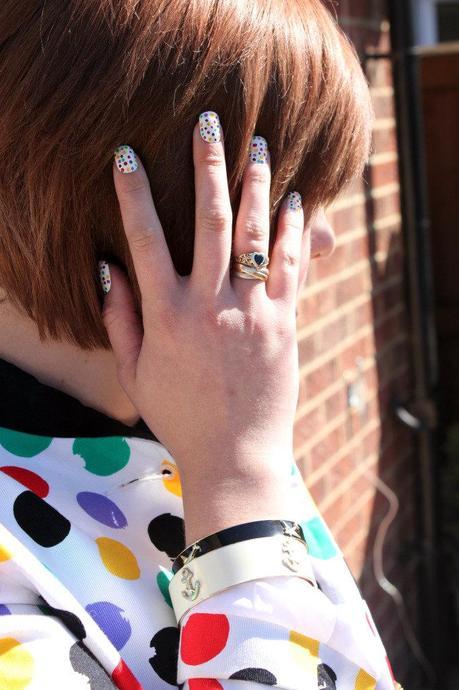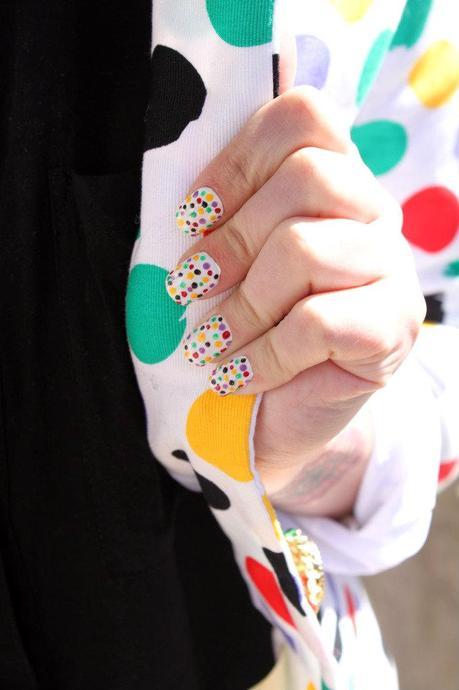 what I'm wearing:
jacket - charity shop
shirt - h&m
leigh jeans - topshop
bangels - adoring ava*
heels - charity shop
Lets talk about sex my jacket, baby. I picked this bad boy up from a charity shop in Braintree for a banging bargin at a mesely £3! Its so disgustingly awful that its fabulous. It reminds me of something my mom would have worn in the 80s accessorised with a
Kevin Keegan perm
. I decided to keep the rest of my outfit simple to let the jacket do the talking as I was worried about looking like an 80s throw back and not in a good way. Though on reflection I think I could of been a bit more adventourous with my outfit, like picked a color from the polka dots and worn a top in that colour, I dunno, I'm just thinking as I type really. How would you style up this jacket? What would you wear it with?
If you hadn't of noticed my jacket also inspired my nails, I wear nailene full cover nails in short square then I typically file them down a bit more myself, I done the dots using a really cheap dotting tool I got off of eBay.
Going back to charity shop bargins, check out my old lady heels I got for a quid! I wish I had took a better picture of them to show them in all there granny glory!
Anyway, how have you all been?!
- TWITTER - FACEBOOK - TUMBLR - BLOGLOVIN' - LOOKBOOK -
"believe in yourself"