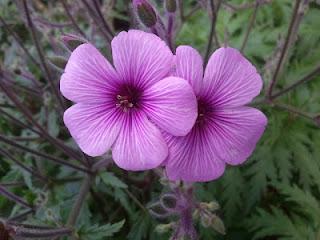 By this point, you might be wondering where I've been. Okay, so maybe you haven't even noticed I've been gone. Truth be told, I usually blog every other day, so when the
other
 day is missed, you know something is up. So what's up with me? I'm traveling! Spring Break. That's right, the time has come for me to pack my bags with way too much junk, stuff it into a car that's way too small for all of it, and hit the road with the hope that there will be enough rest stops along the way.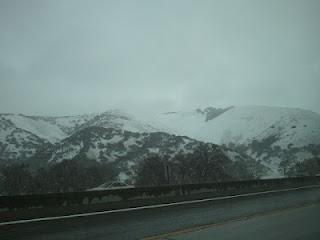 Okay, so there's never really enough rest stops along the way. That's just a sad fact of traveling through California. Some brilliant planner thought it would be a wonderful idea to renovate all of the public rest areas at the same time. Therefore: no rest stops in the state. Excuse me while I go google a list of Starbucks located near the freeway.
Anyway, on Sunday I drove down to San Diego. Of course it's supposed to be sunny and balmy and just about heavenly but we ran into a freak snow storm at the peak of the Grapevine (the mountain range you have to cross before LA), and I started wondering why I'd packed a bathing suit instead of a parka. I mean, come
on
. But in true California fashion, as soon as we passed over the sleety roads on the Grapevine, the sun popped out - only to disappear again once we sighted the city. In fact, it poured all night and all morning. The luck of the Irish was with us, however (leftovers from St. Patrick's Day), and the sun came out after lunchtime and made Balboa Park warm and downright gorgeous.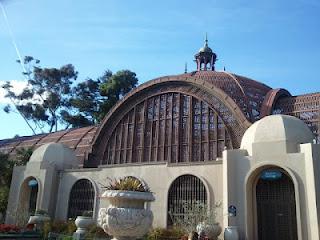 In case you're wondering, Balboa Park is a beautiful place filled with astronomically overpriced museums, ancient Koi fish and an aviary-like botanical garden that's closed all the time. It really is amazing, though. The botanical garden is set at the end of a reflecting pool and next door is a free art museum. But it was closed. (it seemed to be our luck) We also peeked into the Museum of Natural History, but we were forbidden to enter due to a totally random fire alarm. Two minutes later the fire trucks came and the Titanic artifacts on display were probably underwater for the second time in 100 years.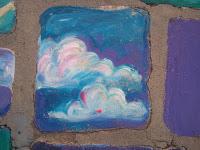 Right inside Balboa Park is a place called the 'Spanish Art Village.' It's a Zocalo with hundreds of colorful, painted tiles. Some have sayings, some have pictures of clouds, and others are strategic marketing tools: "Walk this way! Get a free tamale sample!" Okay, maybe it's not quite like that, but you get the idea. Once we wrapped up Balboa Park (I won't even tell you how sore my feet were. It must be 300 miles from the end of the park to the beginning.) we headed back. Today we saw Old Town San Diego and I ate 2 taquitoes at a fabulous restaurant called 'La Pinata.' Tomorrow means the end of our trip is nearing, and I'm going someplace that is second only to Disneyland on my list of fun things to do.......later, lovelies!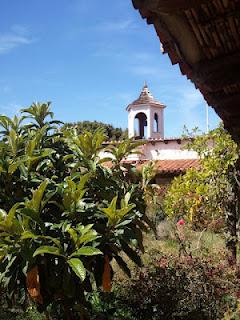 The Estudillo House in Old Town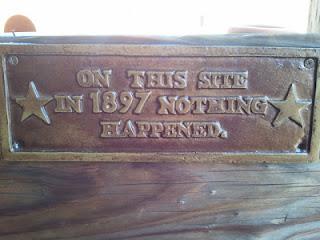 Yup. Nada.