After the quite unexpected announcement Google made about the name of the next version of Android, some additional explanations were published today to clarify that this agreement was non monetary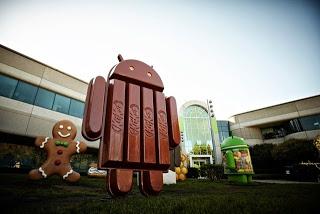 For every major new version of Android, Google gives a new name corresponding to a dessert. And for each new version, the first letter is incremented in an alphabetical order Thus, with the letter K we were expecting Key Lime Pie, but finally Android 4.4 KitKat has been announced to take us by surprise
Obviously, many questions have been raised about this partnership with the Swiss food giant Many tech writer started to talk about a financial settlement that has been reached between the two firms. But this is not the case
Thanks to a publication of the BBC, we learn that this marketing operation began in a telephone meeting between the Android sales manager and Nestlé's advertising consulting agency Then all that was finalized at the Mobile World Congress in Barcelona, last February. More importantly, no money has been raised, only an exchange of visibility between the two giants has been concluded.
Shortly, you now should expect to find Android shaped chocolate bars since Nestlé plans to distribute more than fifty million of these treats, stamped Android. And maybe we'll get then the chance to win one the latest Nexus, or gifts from Play Store.
And finally to learn more about this, visit http://kitkat.com, which is, I might say the most perfectly designed website I've seen so far. It is just AWESOME!