Hulu is one of the most popular on-demand video streaming websites in the US. It was originally free to access and supported by ads, but eventually evolved to Hulu Plus - a subscription based model that features full seasons of the most popular TV shows as well as lots of other interesting video content. Much of Hulu's video library is now available in HD format, and it can be accessed through different platforms. Mostly due to licensing reasons, its services are only available in the US and Japan, but soon it should expand to the UK as well. 
How do these services work?
Hulu services
are available both on a free and subscription-based model, known as Hulu Plus. The paid service is differentiated by higher video quality and extended convenience - such as multi-platform access through a diverse range of Internet-enabled devices: from TVs and smart-phones to set-top boxes and even video game consoles. There is little to no setup involved, and using these services is extremely easy (just choose a video and play); moreover, Hulu Plus features an extensive content library that covers previous seasons as well as the latest episodes of many TV shows.

Meet the new remote control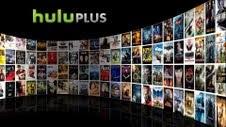 Aiming to improve the viewing experience and add to the viewer's convenience, Hulu recently released a remote control experience available through its Hulu Plus app. This function works by connecting smart-phones and video-game consoles seamlessly, using the latter as a virtual remote control. Using this feature is easy and straight-forward; just install the app into your smart-phone and log in to Hulu account on your video game console (supported models include PS3, PS4 and X-Box One). Once both devices are connected and the application is launched, they can be synchronized with a single touch. Once connected, the smart-phone can be used as a standard remote control as well as an alternate viewing screen - if for some reason you want to move away from the TV you can keep watching the show in your phone with a single touch.
The future of Hulu gaming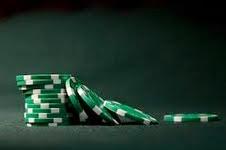 Following the creation of the Hulu remote control, the next new thing for Hulu will surely be the introduction of gaming into their content library. Since the Hulu is already based on Flash video format, the same technology will easily allow the introduction of Flash based games. This may

include casino online games

, as well as many other types of casual gaming experiences. With the convenience of the remote control app, Hulu has paved the road for many interesting new experiences, such as allowing users to play blackjack or Poker online with their friends or at specialized websites. With a simple update to the Hulu Plus app, they can unlock many new features to make the user experience more diverse and interesting. 

If you're a fan of the Hulu experience, you have much to look for in the future, as the technology and available services keeps expanding and diversifying in the upcoming months. 
This post has been submitted by Guest author Abeer Mourad, a blogger in the field of online gaming.