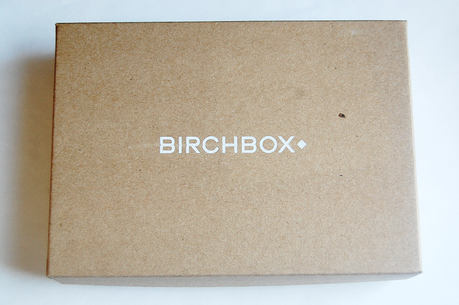 Yes, my favorite time of the month! My April Birchbox arrived, see what's inside!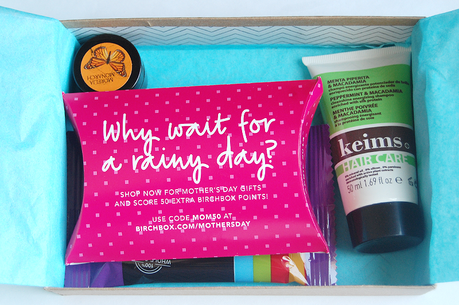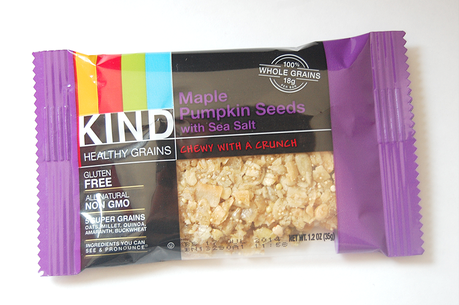 Kind Healthy Grains Bar - Maple Pumpkin Seeds with Sea Salt
The perfect combo of salty and sweet, these delicious treats pack a whole grain punch. Um...need I say more? Just look at that picture!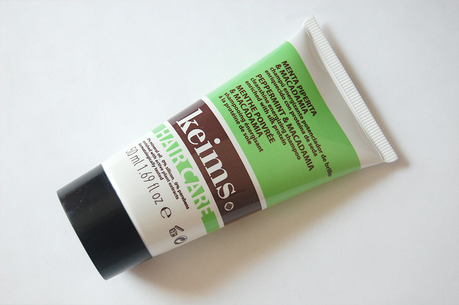 Keims Cleanshire Energizing Shampoo
This invigorating cleanser fortifies and nourishes strands for a silky smooth finish.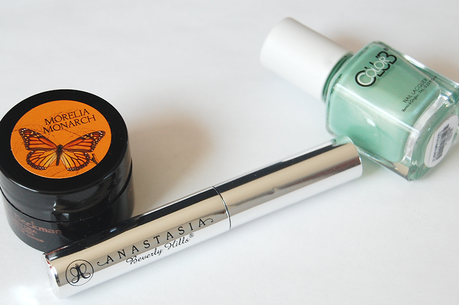 Camille Beckman Body Butter - Morelia Monarch Scent
A handcrafted formula that softens skin with shea butter, sweet almond oil, and glycerin.
Anastasia Beverly Hills Clear Brow Gel
Botanical oils and conditioners tame unruly brows for a natural, polished look.
Color Club Gala's Gems Collection - Breakfast at...
Color Club teamed up with style blogger Gala Gonzalez to create this exclusive shimmery shade.
Unfortunately, I'm not super impressed with this month's Birchbox. I am excited for the Anastasia brow gel, but I'm usually pretty picky with my shampoos and I have so many exisiting body butters and nailpolishes these will definitely have to be pretty darn good to get me interested.
What do you think? Have you tried any of these products?