Happy Sunday everyone!! I was catching up on some blog reading this morning and noticed some bloggers were posting "What's in my makeup bag" type posts so I thought it was a good idea if I did a quick run through of the products I have in my bag. I don't carry this makeup bag in my handbag, this stays at home. Due to my laziness, I wear really minimal makeup to work so I don't need to touch up during the day. Products I use the most during the week are BB cream, powder and blush but I still like having everything else in the bag. I wear foundation on Fridays and the weekend. I find it really hard to apply foundation on the other days because I wake up so late and I'm usually rushing around like a mad person.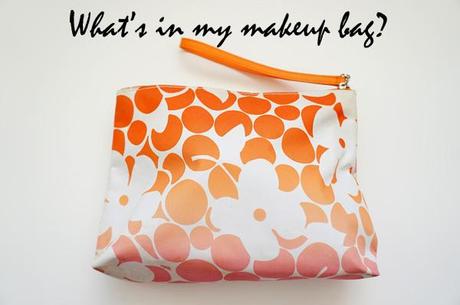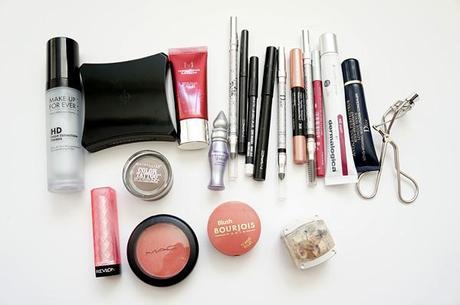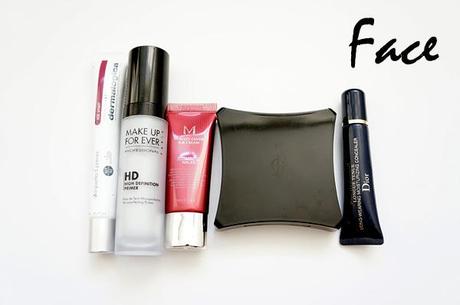 Face:
Dermalogica Skinperfect Primer*
Make Up For Ever HD Primer
Missha BB Cream
Illamasqua Powder Foundation
Dior Long-Wearing Moisturising Concealer – This has been sitting in my bag for a good two or three years lol but the hoarder in me can't let go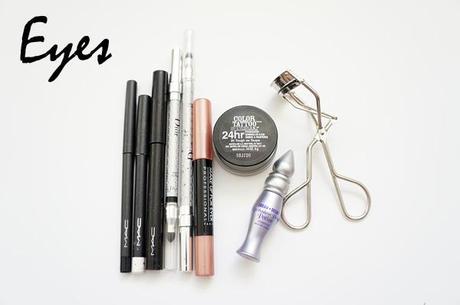 Eyes:
MAC Technakohl Liner – Graphblack
MAC Eye Kohl – Fascinating
MAC Penultimate Eye Liner – Rapidblack
Dior Crayon Eyeliner – Noir Trinidad
Dior Crayon Eyeliner – Argent Metallique
Make Up For Ever Aqua Shadow – 30E Pearly Pink Beige
Maybelline Color Tattoo – Taupe
Urban Decay Eyeshadow Primer

Cheeks:
MAC Sheer Tone – Peachykeen
Bourjois – 15 Rose Eclat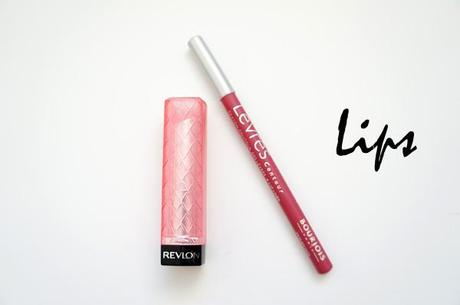 Lips:
Revlon Lip Butters – Strawberry Shortcake
Bourjois Lip Liner – 24 Glam Sage
The Dior concealer has been sitting in my bag for a while so it's time to throw it out as part of my new year's resolutions! In my handbag, I carry a lip balm, lipstick and lip gloss. If I'm planning on going out during the week night, I pack a mini makeup bag.
What do you carry inside your makeup bag? 
Product marked with * was provided to me.