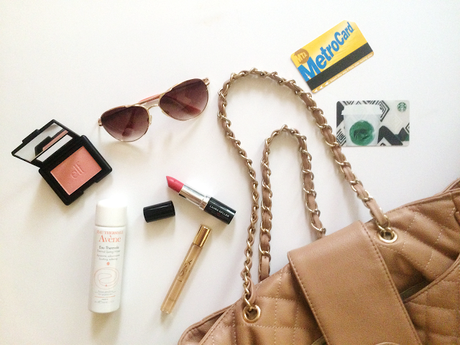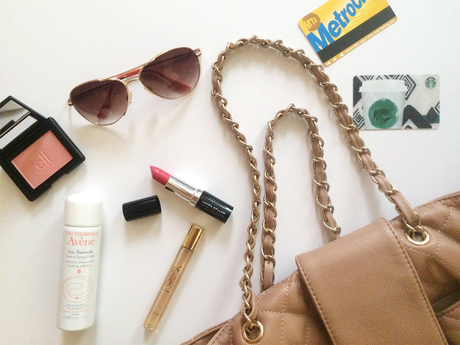 Summer may be winding down, but in New York City the heat and humidity are still up. These have been a staple in my bag for a few weeks now – let me tell you why!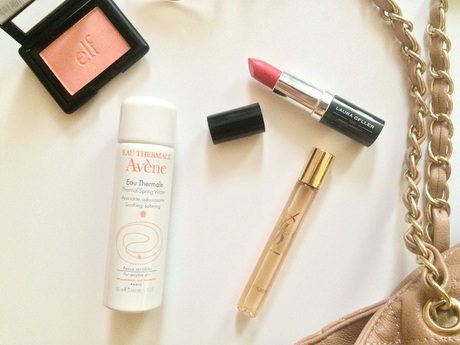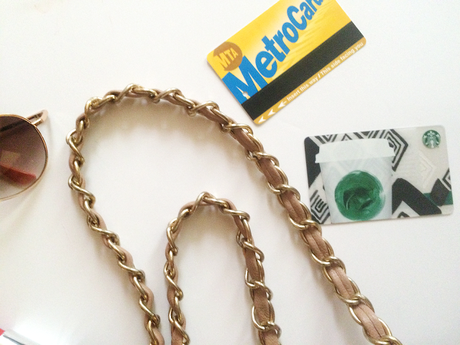 Avene Thermal Spring WaterI received this in my last Birchbox, and I'm so glad I did! I had been using up the last of my Caudlie Face Spray, but I think I prefer this one more. I hate to say that I tend to GLISTEN quite easily, even though the walk from my apartment to the subway is a block and a half.
This spray helps me cool off instantly. I usually pat my face dry (disgusting, I know) and then apply a spritz of this and I'm instantly refreshed.
Laura Geller Beauty Color Enriched Anti-Aging Lipstick in Tiger LilyI am LOVING this shade for summer. It's fun and bright but not too bright that I feel like I'm blinding everyone on the streets.
Yves Saint Laurent ManifestoThis perfume is one of my summer favorites but my local Bloomingdales told me it's been discontinued. It features notes of Jasmine, Wood, Vanilla, Tonka Bean. It's currently still avaialble at Kohl's and Sephora.com so I'll probably be picking up a few extra. In the meantime, I keep this rollerball in my purse for "special occasions."
SunglassesThe best way to reduce fine lines is prevention! I always keep sunglasses stashed in my purse.
ELF Blush in Twinkle Pink
This blush is perfect for a little pick me up on the days where I need some extra color. It's super subtle and features just a hint of shimmer to help make me glow.
Metrocard + Starbucks Card
I will always have these two things with me! I can't get anywhere without my Metrocard, and I go to Starbucks at least once a day.