On the heels of a successful #DrakeNight at the Air Canada Centre, I would like to take a look at  the Toronto Raptors for the first time since Sean and Allegra helped me with the 2013-14 NBA Season Preview.
As Raps fans can tell you, this season didn't start out very well. It was slow and there weren't many wins. Just like last season. And just like last season, a Rudy Gay trade seemed to turn our team around and get us some wins in the ledger. However, the differences this time were the timing (much earlier in the season this time) of the trade and the direction (Rudy out instead of Rudy in) of the player.
Since the trade on December 9 the Toronto Raptors have a record of 12-5 and now hold a 4 game lead over the Brooklyn Nets in the Eastern Conference's Atlantic Division.
Let's take a look at what is working for Drake's boys and why they are climbing the standings and the power ranking charts.
Assists!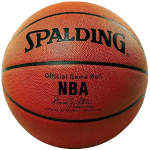 Since the Rudy Gay trade it has been easy for players, coaches, reporters, bloggers, and fans to see that the ball movement has improved. Rudy is a ball stopper. And because he's a ball stopper, other players didn't move well without the ball thinking that they were going to get a pass. That has changed. Players are moving with and without the ball. The ball is moving. And players all over the court are giving up good shots to get great shots. It's making a big difference for this basketball team.
Defined Roles!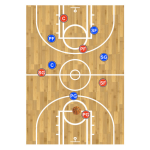 It seems right now that every player on the roster knows what his job is as a Toronto Raptor. Some of the players (Steve Novak, Landry Fields) may not be personally happy with what their roles have become and I understand that, but everyone is doing what they are asked and what they are capable of to help this team become better. We aren't seeing anyone force the issue when they are having a terrible night to the point that the team is suffering. We aren't seeing players trying to do things that aren't in their skill set. We are seeing Team Basketball and I like it a lot.
Player Improvement!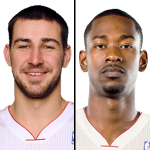 Jonas Valančiūnas and Terrence Ross: As young players, both of these young men have improved and made themselves very important pieces of this team. Ross's shot has improved and become more consistent on the wing and we are all loving the 3′s that he has been raining down. If he continues to shoot well and remember that he can take the ball to the hole, he'll keep getting better. Jonas has (almost) turned into a double-double machine with his rebounding improving and his toughness and willingness to go hard to the rim becoming more consistent. Having these 2 young players on the team and performing well is a huge boost for Masai Ujuri because now he can continue to look for supporting players to make this team better.
Hard Work and Results!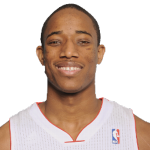 DeMar DeRozan: With the trade of Rudy Gay complete, DeMar is now the offensive focal point in Toronto. And he has embraced that role and has not disappointed. Consistency is a word that is getting used a lot in this post, and DeMar deserves it too. #10 doesn't seem to need as many shots per game to get his points, he's going to the rim and earning his free throws, he's responsible defensively – he's playing like an All-Star and I hope we see him in New Orleans. Hell, even James Harden is tweeting about DeRozan deserving to be an All-Star!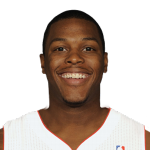 Kyle Lowry: I'm not sure that anyone expected this type of play from Kyle. When Rudy came over the story was that they were best friends and the familiarity would make for dynamic play. But honestly, the defense and assists and leadership and decision making that Lowry has displayed in the last 17 games are what we all really wanted and needed from a Toronto Raptors point guard. PS. How awesome is it to see Kyle Lowry take a charge late in the game to keep the opposition from gaining momentum.
Patrick Patterson, John Salmons, Greivis Vasquez and Chuck Hayes: The New Guys have fit in MUCH better than I hoped. I didn't think that any of them would contribute as more than minute eaters. Boy was wrong. Patterson, Vasquez and Salmons have become important pieces in Coach Casey's rotation and I would like to give Chuck Hayes a high five for his effort level over the last 5 games with Hansbrough nursing an ankle injury. Remember when Salmons almost came here as a free agent years ago? I'm kind of loving this new situation more than I think I would have loved that one! And Vasquez is making his case as the back up point guard moving forward on this roster which is a position that is too often overlooked.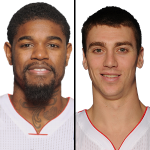 Amir Johnson and Tyler Hansbrough:  2 important pieces of this Toronto Raptors team. Amir has always given his heart and soul to the city and the team and this year is no different. His big-to-big play with Jonas has been outstanding. He's playing within himself as an unselfish player that Coach Casey and the Raptors need him to be. Hansbrough has shown exactly what I wanted him too. He's a bulldog that won't back down. He's a max effort guy that fouls when he needs to, who boxes out and rebounds, who takes his points when they come to him and who puts the team first. I really like these 2 players on this roster.
Landry Fields and Steve Novak:  These 2 get some sympathy from me. I like them both as dudes who say the right things and try to help the team win. I like the effort that Landry Fields shows whenever he has the chance. But with the addition of Patterson and Salmons, they have both seen their minutes dwindle or disappear. Here's hoping that Masai can find a new home for them with some minutes and opportunities.
Better 2nd Half Play!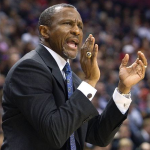 The Raptors are 7-2-1 in their last 10 3rd quarters. They are coming out of the locker room after the half with a purpose, direction and a plan. Kudos to Coach Casey and his staff for the work that they are doing to make that happen. The play and attitude of the Raptors late in the game has also changed. As a fan I can tell you that I no longer watch the last 8 minutes of a close game wondering how this team is going to lose the game. I watch and wait for someone to make a big play. I watch for big D. I watch for a huge 3 pointer to fall. The play of the Raptors in the 2nd half has resulted in wins. And that's what matters more than anything.
There are still 47 games left in the regular season. And there are still questions to be answered.
‣ Will Lowry get an extension, be traded, or will Masai Ujiri wait it out.
‣ Can Fields, Novak or Hayes be moved to bring in pieces that fit better for Coach Casey?
‣ Are the Raptors ready for a playoff push at the end of a long season?
‣ Is this the start of a turn around for the Toronto Raptors and their fans?
I guess we'll have to wait and see!