One thing we are enjoying about the months-long lockdown is we can experiment in the kitchen. Whether it's trying a new recipe or a new dish in general. We were not-so-recently introduced to Verve Culture, we previously highlighted their Tortilla Cast Iron Press Kit, and we're excited to share another of their wonderful products, the Verve Culture Thai for Two Cooking Kits. Prepare easy-to-make meals with these authentic ingredients from Thailand; just add your own protein and vegetables.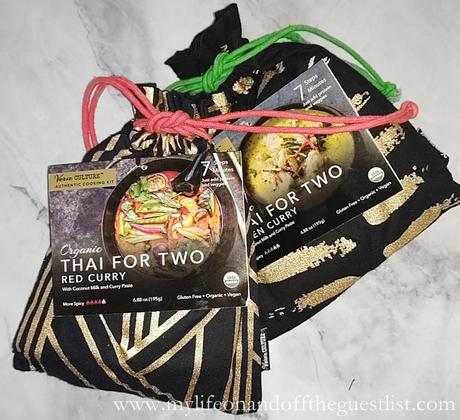 There are so many things to love about the Verve Culture Thai for Two Cooking Kits. We love the convenience, the simplicity of preparing, the break from ordering in, the change of basic cuisine, and of course the fantastic taste. The Thai for Two Cooking Kits are available in five varieties - Pad Thai, Organic Green Curry Kit, Organic Tom Kha Soup, Organic Panang Curry Kit, and Organic Red Curry Kit. Naturally, the taste is at the very top but a very close second is how quickly a meal can be prepared. You see, these organic Thai for Two cooking kits take only 7 steps and your meal can be fully prepared in 7 minutes. The numbers increase by one for the Pad Thai making it 8 steps and 8 minutes; they are decreased by 2 for the Tom Kha Soup, making it 5 steps and 5 minutes.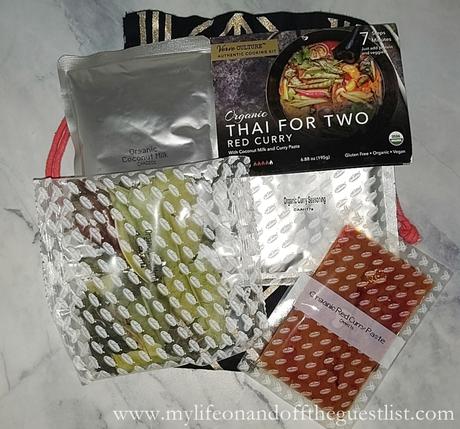 If you are fans of the big, fragrant, and creamy flavors of Thai food, the Verve Culture Thai for Two cooking kits will not disappoint. We had the pleasure of trying out the Organic Red Curry Kit and Organic Green Curry Kit, both over rice. For the Organic Red Curry Kit, we added beef as our protein and followed the 7 easy steps and our delicious dinner for two was complete. Each kit comes housed in a black and gold pouch with each ingredient individually packaged and sealed.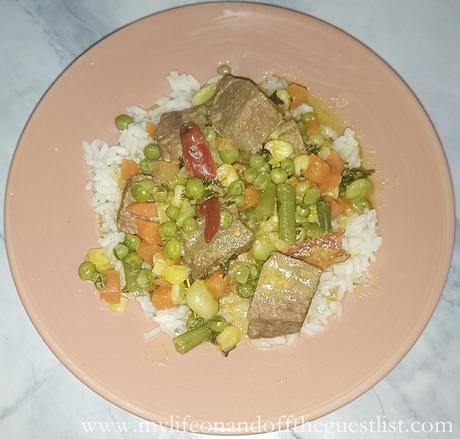 The Organic Red Curry cooking kit included: Organic dried herbs, Organic red curry seasoning, Organic red curry paste, and Organic coconut milk. For those who prefer a tamer spice level, you can use 1/2 - 3/4 of the curry paste; for the rest of us, use the entire packet or add some of your own red curry. The above is a deep plate (more of a soup or stew plate), so all our red curry is at the bottom. Nevertheless, we were more than happy with the result and this did not last very long. For the Organic Green Curry kit, we chose salmon as our protein and choose a different mix of vegetables.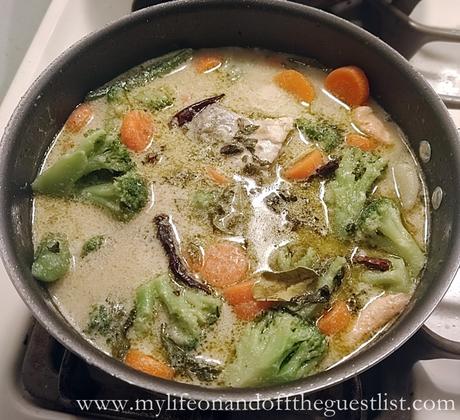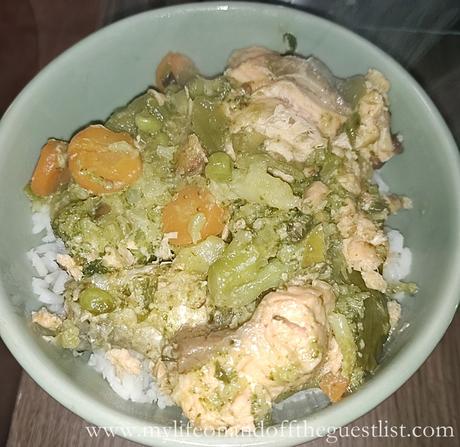 Once again, this no-fail cooking kit did not disappoint our tastebuds. If you're looking to wow your family or just want to spice up your lunch or dinner, these Verve Culture Thai for Two Cooking Kits are what you need. We can't wait to try the other Thai for Two cooking kits, especially the Pad Thai.