Yesterday I ordered Thai for dinner. I told myself it was because I was low on groceries. More honestly, it's because I was feeling too lazy to cook. I called my favorite neighborhood Thai restaurant, and within 30 minutes, I was digging into spicy green curry (shrimp, bamboo shoot, eggplant, string bean, thai basil, coconut milk), sautéed pea greens, and brown rice. It was amazing.
What's not amazing was how much it's cost me. It was certainly not expensive, but I have to be more mindful of how I spend more money. Since part of my workday is spent at home, I have the time to take advantage of the kitchen and make soups like this one, this one, and every single one of these. I obviously can prepare more than just soup (look below, squash!), it just happens to be my warming winter meal of choice (not that it's even winter yet).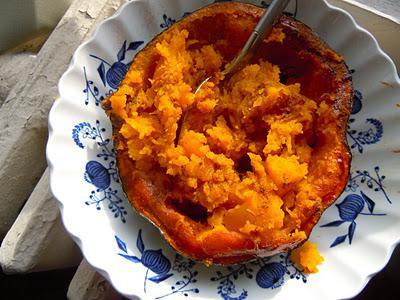 And all of this leads me to a confession, I suppose: A few weeks ago I was telling Leslie how I'd been eating meat this summer. Not often, and hardly weekly, but sometimes. I don't even think it's because I was seeing someone. I enjoyed grilled filet mignon,  and barbecue ribs, and recently, chicken-vegetable soup.  I wouldn't have eaten any of it I didn't want to, and I wanted to those few times. It was good.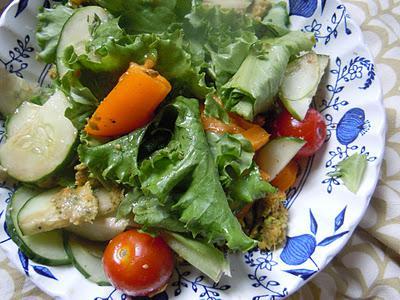 I wouldn't call myself an omnivore quite yet though. I initially stopped eating meat because I didn't want to prepare it; I still don't. 
I usually order fish when dining out because it is my favorite animal protein.
 I continue to have issues with the meat and dairy industries; And although I love organic yogurt, their other products don't digest well. Plus, being that I'm cooking for myself most of the time, I will be eating lots of soup, and eggs from the farmers market, and winter greens and seasonal vegetables (unlike those in the summer salad above) anyway. So, there you go. I'm still determining my eating habits, but I think this'll work for me.