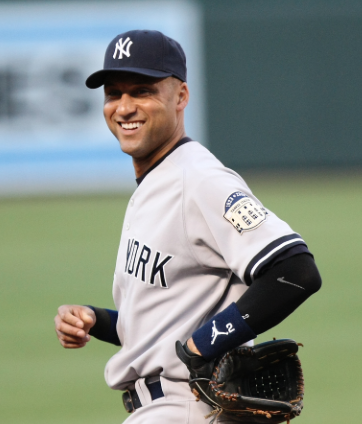 Derek Jeter, Cal Ripken, Pete Rose, Tug McGraw, Roger Clemens, Craig Biggio, and Bob Gibson.
Josh Donaldson, Justin Turner, Jose Altuve, Bryce Harper, Yasiel Puig, Dustin Pedroia, and Yadier Molina.
The list of older player in the first list and the current players in the second list all have something in common.  Obviously, they are all talented but that's not where I'm going with this.  All the players listed above are great in part because their true personalities showed every time they stepped onto the field.  How they played matched their personalities.
I didn't just love to watch Jeter play because of his timely hits in the playoffs or his jump-and-throw plays in the hole.  He exuded high character in everything he did.  Similarly, millions of  people loved to watch Pete Rose not just because of all the hits but because of his always hustle / never die personality that showed every pitch of every game.
As a player, your career will not just be graded by the numbers you put up.  People will forget most of your numbers and your accomplishments but hopefully they will never forget the personality you showed every time you stepped onto the field.
So here is a question for all of you who are still playing …
When you walk onto your field, whether it is practice or a game, what personality are you showing everyone?