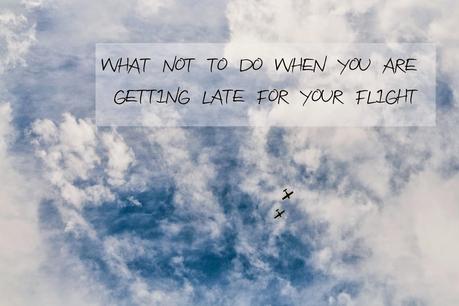 I think
Paris
has cursed me. I mean it! The last two times I was trying to leave the City of Lights, instead of just saying a rigid good bye, it was playing against me and making me oh-so damned late for my flight!
First time, it was the two of us, missing the bus and almost missing the train afterwards to Beauvais. Second time, just yours truly, dashing all around Paris with her colorful suitcase and an umbrella and eventually arriving to CDG just in 17 min (!!!) before the flight departure.
Guess, all of you have been late for the flight at least once, nope? Here's a list of things you shouldn't do when you need to make it to that plane!
Do not have multiple airport travel options.
Just think of ALL possible options of how you can get to the airport. Usually they are listed at the airport website, or a quick Tripadvisor search will return you multiple results. Remember them. Or better write it down!
So we were having this long lazy lunch (you just can't expect fast service in any French resto), enjoying each and every bite…
-

  
What time is it?
-

  
Half past four.
-

  
And when is the bus?
-

  
At four…
-

  
Damned it. We won't be able to get back to the hotel for our stuff and catch up that bus!
Paris Beauvais
– a low cost airline hub is around 70 km from Paris City Center and getting there takes around 1.5 hours in best case.  It's way further than CDG or Orly, so mind the time and cash.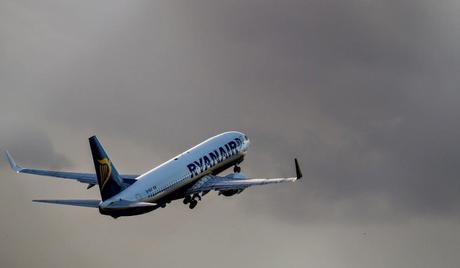 A bus ride from
Porte Maillot (Metro Line 1)
will cost 17
€
at the station and 15.90 online.
Aproximate travel time – 1.15 min straight to the Airport.
A train leaves each 40 min from Gare du Nord to Beauvais City Center. Ticket price 11€ and you'll need to catch a shuttle afterwards – 4 € or a taxi – around 15 €.
And so we ran all the way from out hotel, through the underground and way till the station. You know what?
The ticket machine was broken. It didn't accept neither credit cards nor notes.
We've twisting out pockets and emptying the wallets.
- 
Just throw all you have!
I was given lots change the other day at the metro station, so we just threw all the coins one after another till it was 14€ total. (Yeah I know, it should have been 22€ for two tickets)
The time was slipping away too fast. 6 min till the train departure. If we board the next one - we miss the flight.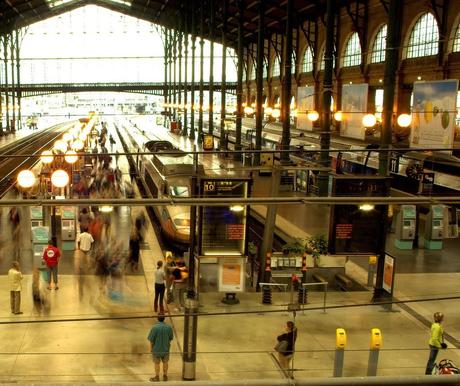 - Which station?
- Beauvais.
- There isn't such station!
- F*ck! Let me google it.
- No time! I buy this one. It's close. I think…
So we grab the tickets and run. To the wrong platform. 
And one "rude Frenchman" who spoke English and whom we nearly bumped into, directed us to the correct train and even let us out with his card via tourniquets.
(Seriously, people who invented the rude French myth, have you ever been to France?!)
Two minutes before the departure we board the train. Awesome! Finally sitting down, breathing normally and smiling for the first time in the last few hours.
Just till it occurs to us
- We Don't Have Tickets For This Train!
You see, the ones we bought were for
RER - a regional train going to Paris suburbs
. Yet, now we were sitting in a TER - regional train going around the Ile-de-France region and further.
No wonder we couldn't find our destination at the ticket machine. It was just the wrong one!
- Okay, let's pretend we don't speak French. We are dumb tourists and we think we have the right tickets. And after a long talk, pretend surprised and just pay off the difference in cash.
- And I can cry and plead that we are all so late for the plane
J
We got lucky and no one checked the tickets.
Actually, in 50% cases no one checks your tickets. But still I strongly recommend you to buy train tickets! Tickets for the Correct type of train and the Correct final destination.
Not reading announcements, updates and things written in small letters.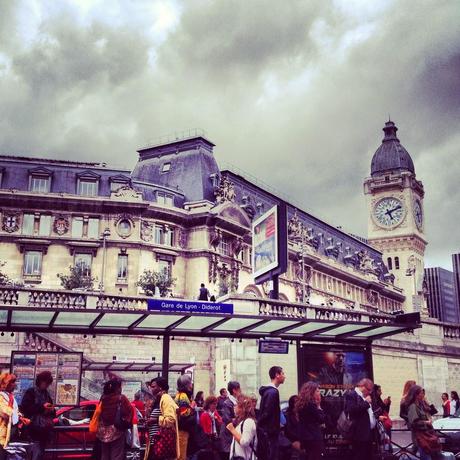 I just arrived to Gare de Lyon and was planning to catch an Air France bus Line 4 from here straight to CDG. Buying a ticket online was cheaper, but I just had nowhere to print it. And my tablet was broken, so did my mobile, so I couldn't show an e-version.




I had almost 2.30 hours before the flight and the website said it will take just 15 min to get to the airport. Awesome! 


A bus had just left while I was approaching, yet the next one was expected in 30 min. I was sitting at the stop, just staring at the route map when I came across this small reference. "Estimated time of journey 1.15 min excluding possible traffic jams"


Looking around at the street made me realize there's a huge jam right in front of me!


I ran to the underground and head to Chatelet - a stop connecting metro to RER B going to CDG Airport too, (back to point one – always have multiple airport travel options in mind!)


There are multiple options of how you can get to CDG by public transport.  All listed at the website

here

. 




In around twenty minutes I'm finally on the train the platform, but it looks way too crowded. More than it is usual. There's no time shown on the departures screen. How odd is that.




I approach a guy and try to ask him about the train in all so horrible my horrible French, but he genuinely does not understand me. My next victim is a well-dresses mid-aged couple. I start speaking French, but they quickly turn to English.




- You see, Miss, the railroad workers are on strike today. You know The French strike. We like doing that – the man chuckles. – I have no idea when the next train arrives.

- And there's a break on the line too, - the woman adds.

- Okay, so I should better take a taxi, right?

 - 

Oh, that's expensive, – worst adjective for French. - When is your plane?

 - In about 1.15 min - I try to smile. 

 - Oh là là

!

- Yeah, I'm so late. I'd be running outside.

- Good luck. We hope you'll make it.


Absolutely rude people, I know.


Panic




So, I get out. The station is an absolute maze. I run into one tunnel, than another and end up in H&M store. My back hurts already from my daypack and the suitcase counted numerous stairs up and down. I see the exit sign, but it leads to a closed emergency exit. So does the second one, and the third one. Finally, I manage to get outside. Somehow. God knows how.




I run to the road and almost jump in front of the passing taxi.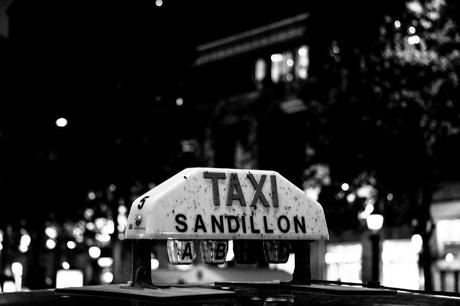 -
Bonjour, monsieur! CDG! Airport! S'il vous plait! Tres rapid!
 - don't forget to say "Bonjour" and be polite even if you are almost desperate and your plane leaves in about an hour.
I hop into and we drive. Well, crawl like a dying turtle.
I hate Paris right now. I don't see the beauty anymore. I see way too narrow and way to parked streets with traffic lights and pedestrian crossings slicing over and over again.
- Which is your terminal? - the driver asks in French.
- Deux. – I don't know why I've decided that way. – Lufthansa, - I add.
He takes out a shabby guide and starts looking. We are still in the city center and I have around 50 min till my plane waves me bye-bye.
- It's Terminal 1.
- Merci, merci bien!
I count money in my head. I think where I will stay in Paris. How can I contact my boyfriend and our friend who's now in Paris if my phone's broken? And tablet. Hard luck, I know.
Should I try getting a return ticket today or tomorrow? How much money will it cost?
I see the huge round terminal and a few planes ready to take-off.
Twenty minutes till departure
. I can still make it! I know! I grab my bags, thank you the driver like three times in a row and run to the building.
Not approaching airport stuff.
The first thing that you need to do when you are getting late for your plane is to just grab anyone from the airport stuff and tell about your problem. They can help you board faster and escort through the security check lines, straight to the gate.
I ran to the first counter I see.
- Me. Late. Flight to Munich by Lufthansa at 14 20
- They still check in, Miss. It's over there.
I run to Lufthansa Counter, nearly breathing and go off again with my story.
- Miss, breathe, please. Don't cry. It's okay. You are on time. Your flight leaves at 14 45. Here's your ticket, don't forget your passport. Walk normally to security over there. You've made it and have a nice flight!
Damned, I don't know why I was so sure my flight leaves at 14 15. I got half an hour – that's plenty of time!
And back to the first story.
As we rushed out of the train at Beauvais City Center it was less than an hour till the departure. I stalked the first taxi driver. He spoke English well and had a great sense of humor making fun of us all the way to the airport.
- Okay, so when does your plane leave?
- In around 50 min.
- Oh, wow. Well, the good news is that it takes 15 min to drive to the airport. The bad news is that now I'm feeling so stressed, so stressed.
- And where are you guys going?
- To Venice.
- Do you really need there? Venice is ugly. And expensive. (worst adjective for the French, reminding) And not that beautiful. Paris is way better. Stay in Paris!
I got out of the taxi first and ran to the check in desk, hoping they were still boarding. They did. And whoa, we had another man behind of us for the same flight.
Of course, in both cases it was mainly my fault (sort of, I'm not responsible for the RER strikes) for ay to tight schedules and not having any extra time just in case of …well anything?
All I know is that both times I just needed to catch that plane! And I did. It felt like a miracle.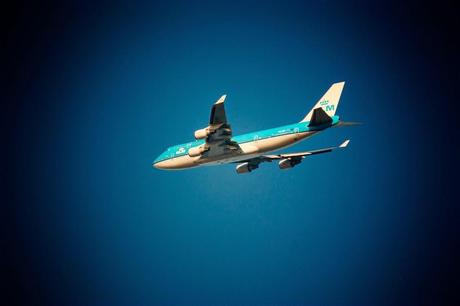 Lessons learned:
- Keep track of your time and don't be way too relaxed and careless.
- Try to estimate your travel time carefully.
- Buy tickets for the correct trains and don't ride SNCF without them.
-  Take extra hazards in account (heavy traffic, narrow streets, the French strike)
-   Believe that "You will catch that plane no matter what!"
So, who's been trying his luck lately and being late for the flight? Who's missed it and who's made it? I'd love to know!