Instagram has been the coolest social network I ever used so far in my life (Sorry, Facebook. I never actually liked, so stop stalking me with useless notifications!).
Guess, quite a lot of people think same as it is also become the fastest growing network with
60M photos added daily by 200M active users
.
Face it. Humans are a visual society.
We need the picture to believe. We need a picture to start craving for something (or someone) and a lot of pictures of various destinations to finally buy that ticket and go for it!
Instagram is a great and easy tool to discover new travel destinations
and attractions by just tapping and scrolling down your feed! It is so easy to connect with people from all over the world and get a unique glimpse from the locale's perspective.
If I'm not sure if the place worth visiting or not I often check it out on Instagram and stalk some random people with questions like: "How can I get here?!" :D "Where's that exactly?" "Is it really that cool?"
J
Got loads of unique insights and awesome destination advice!
Recently, I became a reverse victim of my own inquiries when people actually asked me about some of the places I've mentioned. Feeling rather flattered and hope I have inspired someone out there to get off the beaten-track and discover some new locations in

Eastern France

, around Besancon and other

places I've been to

 lately. 
@elenastravelgram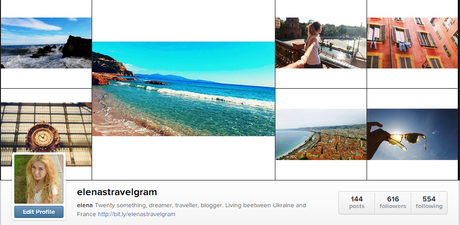 So, craving to see what's living "La Vie en Rose" is actually like? Discover new 

secret spots in France

 ? Or just give your inner Francophile that daily dose of inspiration?
Here's a curated list of best French instagramers for you to follow: 
@vutheara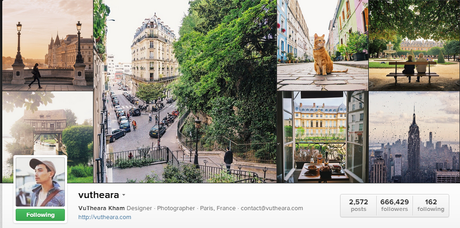 Paris is always a good idea, right? Vu definitely knows how to show the City of Lights in all its mighty gorgeousness! And there's even more stunning photos from his weekend gateways to the countryside and remote alpine villages!
Warning:
Scrolling down her Instagram feed may result into buying a one-way ticket to Paris.
@parisinfourmonths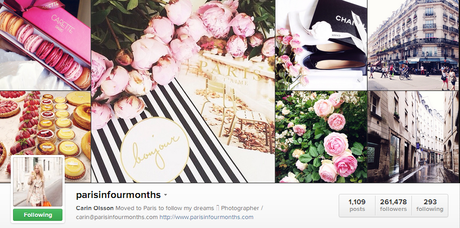 Carin is an expat from Sweden who first came to Paris planning to stay just 4 months, yet completely fell in love with the city (who wouldn't?) and stayed to pursue her dream and passion of becoming a photographer. Guess, you can judge from her instagram how she succeeded with it. 
@luciani_photographie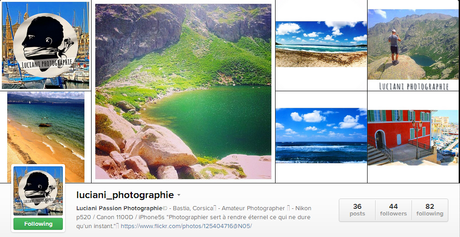 After my trip to 
Corsica
in May, I'm head over heels with this island! It has loads of jaw-dropping scenery, virgin nature and awesome secluded beaches, hidden in tiny bays all over the coast. Hope Luciani will inspire you with his photos from stunning Bastia and around.
@hedonistgal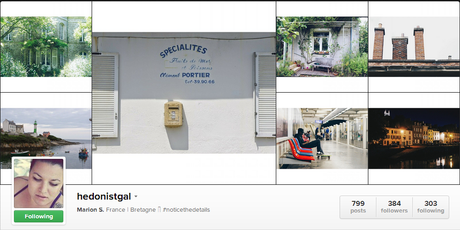 Marion will show you around Bretagne in simple daily shots and petite details that you may have never noticed. True French allure and charm!
@lionelboivineau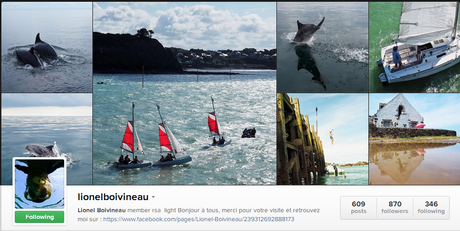 Lionel has one of the most amazing collections of sea photos: boats, splashing dolphins and tiny colorful villages lost among the rocky cliffs of Normandy coast. You can't miss his series from sailing to the Chausey – a serene and seclude group of islands in La Manche, 17 km away from Granville.
@ renke_yi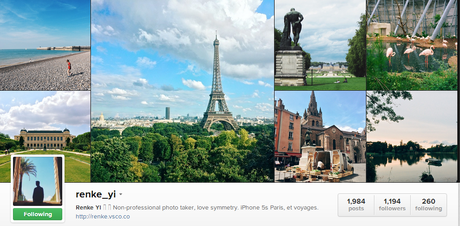 Renke has this magical talent to catch the best sunny pictures of Paris. His photos are light, simple and perfectly presenting the sleek and chic beauty of Paris.
@ caesa_picsproduction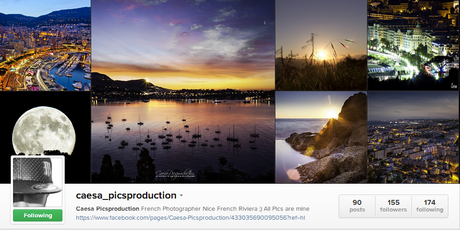 Best Pictures Of The French Riviera. Ever. His pictures make me regret even harder that I've spent only 5 hours in Nice and haven't seen it late in the evening when all the lights sparkle at Promenade de Anglais.
@ wonguy974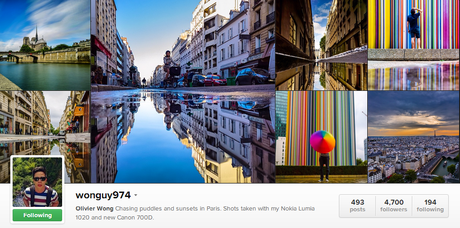 Oliver has been chasing puddles and bright colors to show you his unique vision of Paris. Best reflection photography I have ever seen on Instagram. Is it only me, but he double views of Parisian streets make them double desirable to see?  
@
requiem45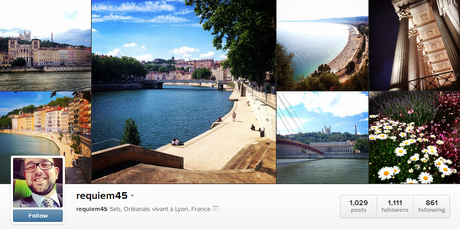 Seb will take you on amazing walk around the famous Lyon Traboules and show you some of the city's best views from Fourvière

hill and take on a leisurely stroll along Rhone. If you stick with him for quite a while, maybe he could even show you inside the Interpol

J

@rosikumpf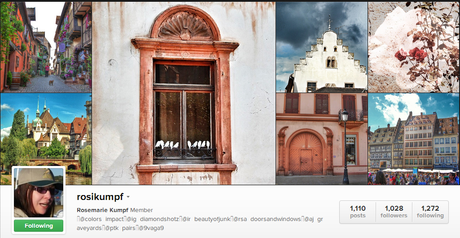 Did you know that Alsace once stole my heart? If you see Rosemarie's feed you would quickly get the idea why. You simply can't resist the charm of this colorful fairy-tale like houses, with flowers and matching window-shutters everywhere. If France seems anything like a fairy-take kingdom to you – head to Alsace! Bet you'd like there.
+ BONUS
@hansleyfr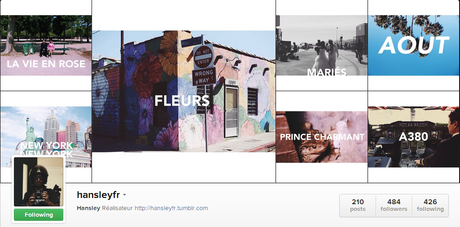 My personal favorite instagram artist! He's feed is a collection of quirky, poster-styled photos that will show you around some cool places and even make you learn a few new words in French! I just want to print all out and cover ¾ walls at home.