Abbott & Costello's "Who's On First?" is one of the funniest comedy routines of all time. It's also in the Baseball Hall Of Fame in Cooperstown, NY.
And no, it didn't involve owls…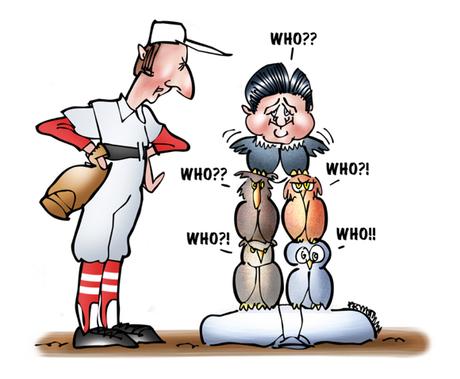 Its basic premise– wordplay involving funny names– was

not original
: the idea goes back to turn-of-the-century burlesque sketches.

The routine was tweaked and polished by many people, including A&C, but the actual writing credit is unknown.

"Who's On First?" succeeded because it fit the brand: it was the perfect vehicle for Abbott and Costello.

All of which offers some marketing lessons:

1. You can repackage an old idea, but you have to give it a new spin and make it your own.

2. Collaborating with others helps because it brings in fresh perspectives and new ideas.

3. Content has to fit the brand— which means collaborators have to embrace the brand's goals.