Yoko Ono Designs Men's Line With Opening Ceremony
WWD: Yoko Ono has tried her hand at art, music, filmmaking and books — and now she's bringing her idiosyncratic vision to men's wear design. Ono has partnered with Opening Ceremony to create a limited-edition line of 18 styles that will launch at the retailer's stores beginning next week.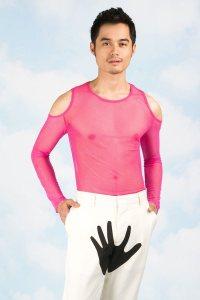 The collection is based on a series of drawings titled "Fashions for Men" that Ono sketched as a gift for her late husband John Lennon on the occasion of their wedding in 1969. The artworks included playful renderings of tailored pieces, sportswear, footwear, headwear and other accessories, all of which have been compiled in a softcover book that will accompany the Opening Ceremony launch. The sketches are annotated with Ono's instructions for colors, design flourishes and details.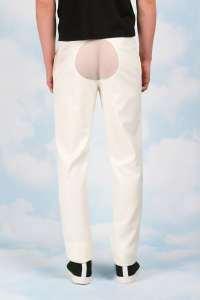 "
I was inspired to create 'Fashions for Men' amazed at how my man was looking so great.
 I felt it was a pity if we could not make clothes emphasizing his very sexy bod," explained Ono of the original impetus for her designs 43 years ago, which are only now coming to fruition. "So,
I made this whole series with love for his hot bod and gave it to him as a wedding present.
You can imagine how he went wild and fell in love with me even more."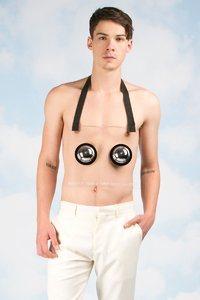 Ono's eccentricity and penchant for quirks are evident in the
playful collection
, which includes suit pants adorned with a hand cutout sewn over the crotch and a jersey pullover with eyelets cut out over the nipple region. A separate "
lightbulb bra
," which is embedded with battery-operated light bulbs, can be worn underneath the pullover.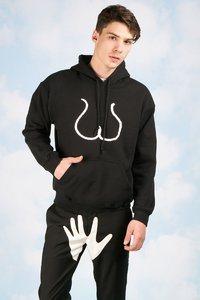 Absolutely fugly!
DCG