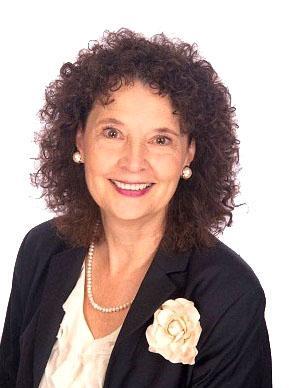 Atlanta – June 19, 2014 – Softscribe Inc., an Atlanta-based technology public relations firm, will be at the 42nd annual HITEC conference, June 24 to 26 in Los Angeles, with a group of its best-in-class technology company clients. Softscribe Inc.'s CEO, Julie Keyser-Squires, offers all tech companies exhibiting at the show these 3 tips to turn prospects in to sales.
Prospects Access Your News in the Palm of Their Hand. Make it Actionable.
"Are you exhibiting at HITEC?" asks Squires. "As you plan your branding, sales, and tech PR strategies, consider giving visitors and prospects a mobile offline – online experience. Business travelers are mobile and want to access news conveniently in the palm of their hand. Give them valuable ideas they can take with them via a mobile app, a mobile website, or a hardcopy sales tool."
Squires cited an example of each:
Mobile website. HFTP's mobile website guides HITEC 2014 attendees around the conference venues. Click here to access.
Mobile app. Squires recently attended the 46th annual Offshore Technology Conference, with experts from the offshore energy industry around the world, in Houston, Texas.


"I was able to easily navigate 100,000+ people among 2,500+ exhibits representing companies from 43 countries, and find my table for a breakfast keynote by John Mingé, Chairman, CEO and President of British Petroleum America, Inc. What made this seemingly hectic offline experience a success? It was the sophisticated and simple-to-use OTC 2014 online mobile app," Squires said. Click here to download the OTC 2014 mobile app.
Hardcopy sales tool. "65% of people are visual learners. That means people will remember your solution better if it is presented visually," said Squires. "Take maximum advantage of being in front of prospective clients at HITEC. Separate your company from other solution providers through an offline – online experience. Consider a visual that guides one towards an online site that is fun, helpful, and easy-to-use. This instantly creates memorable engagement with your company's brand and solutions."

Squires cited "asimple 4″ x 6″ hardcopy card, with your branded message, and a QR Code that jumps prospects to your website for more information." Click here for an example.
Note: To read the QR code with your smartphone, first download the free i-nigma QR Code reader here: http://www.i-nigma.com/Downloadi-nigmaReader.html
A simple, easy-to-hand-out, hardcopy card is tactile and fun. It gets the message across clearly and effectively. Prospects will keep it. When you follow up with them, your company's name, face, and brand is top of mind. This jumps to better sales leads, and more sales.
Would you like more information on how to boost engagement and sales for your company's solutions? Please give us a shout now at [email protected] or 404.256.5512. Good selling at HITEC.
This month is the hotel industry's 42nd annual HITEC conference in Los Angeles. Register here at the Los Angeles Convention Center June 24 to 26. See you there!
About Softscribe Inc.

Softscribe Inc. is an award-winning technology PR firm that specializes in B2B public relations, branding and market consulting. We achieve significant business growth for tech companies that offer enterprise solutions to multiple markets.  These industries include hospitality, casino gaming, multifamily, federal government and more.  We generate the right messages for client audiences 100% of the time. This is essential to close sales. Softscribe Inc.'s stellar team rises to your expectations with an average 18 years industry depth and experience in branding, marketing and technology PR. We are proud of our best-in-class clients and are ready to help you, too. Please give us a shout now, or visit www.softscribeinc.com.
CONTACTS:
Softscribe Inc.
Julie Keyser-Squires, APR, CEO
1155 Mount Vernon Hwy #800
Atlanta, GA 30338
Phone: 404-256-5512
Email: julie(at)softscribeinc.com
Twitter: @Juliesquires
www.softscribeinc.com