At the end of August, Leslie emailed me to see if I'd be interested in road tripping to Anna's. "It'd be a good excuse to get out of town before it's officially fall, and the area she lives in looks so beautiful." I, of course, loved the idea, and so we planned last weekend (a few days after it was officially fall, but it worked best for all of us).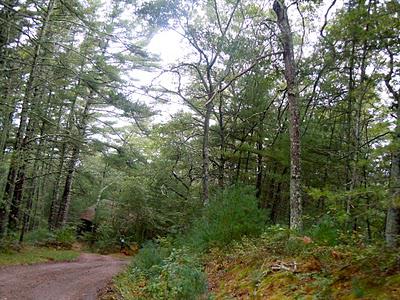 On Friday night, Leslie met me at my apartment. First for Thai food and wine, and then to help my family and I move me out of it. The next morning we awoke bright and early in Westchester (5:40am) and with bags packed and Glo bars in tow, we hit the road for coffee, a toothbrush, and Massachusetts.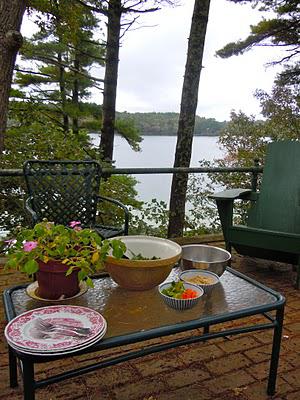 We arrived about a half an hour before noon with appetites begging for lunch. Naturally, Anna greeted us with fresh kale that needed massaging.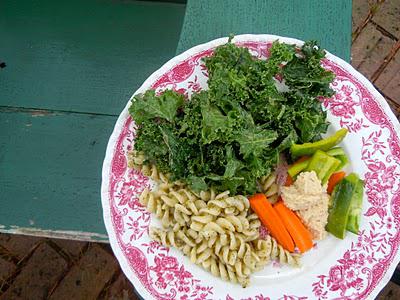 She also whipped up hummus and cooked pasta that would later be dressed in pesto. Leslie got to work on slicing vegetables while I took over preparing our simple kale salad. We enjoyed a lunch fit for healthy food bloggers on her front porch overlooking "the pond." I helped myself to seconds.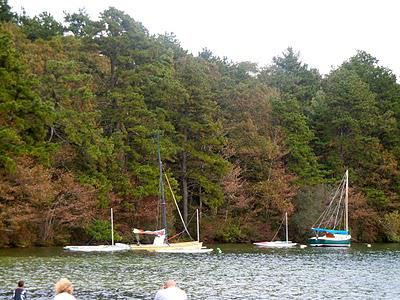 Afterwards, we set out on a leisurely walking/hiking tour. We spent two whole hours immersing ourselves into the beautiful wooded bliss. I couldn't have felt farther from Manhattan... in a good way, of course.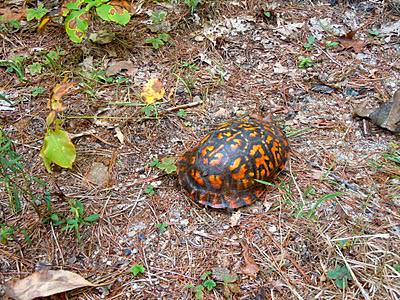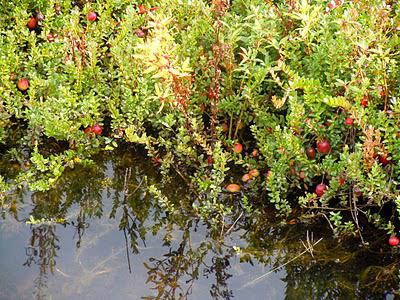 It was quite the nature hike too. We spotted mushrooms, a turtle (two photos above) and cranberry fields (directly above) most likely owned by Ocean Spray.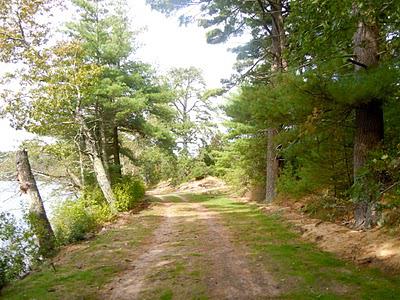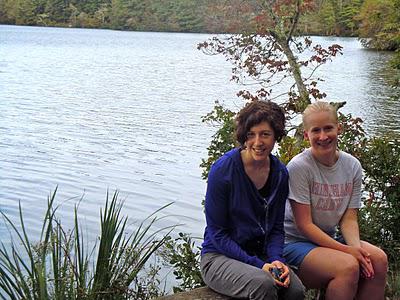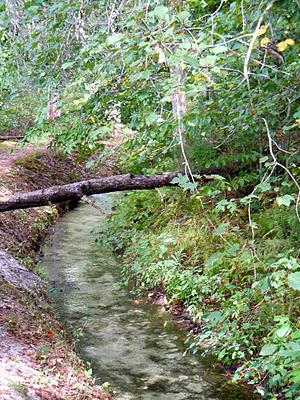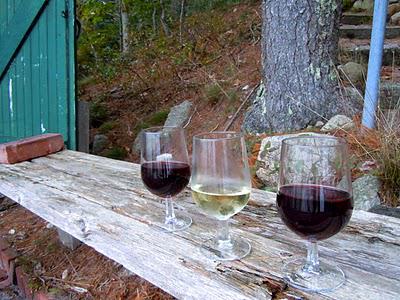 Once back at Anna's lovely lakefront home, we showered and rested for a while before heading out for a brief booze cruise.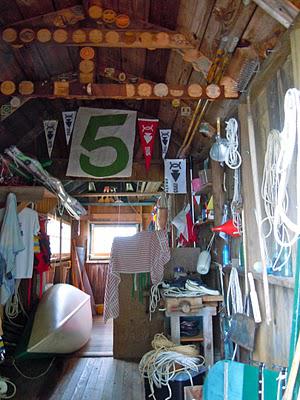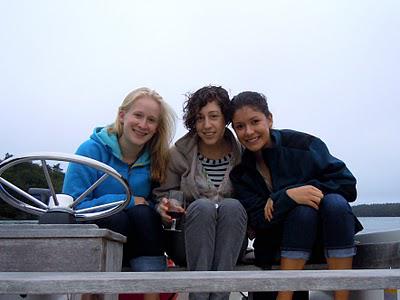 And then we drove out to Rye Tavern, a new restaurant in the area that offered classic dishes influenced by the seasons and its vegetable garden.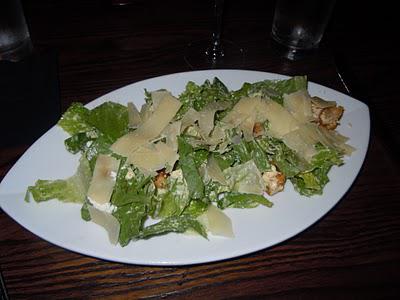 [Appetizer: caesar, spicy dressing, croutons and shaved parmesan]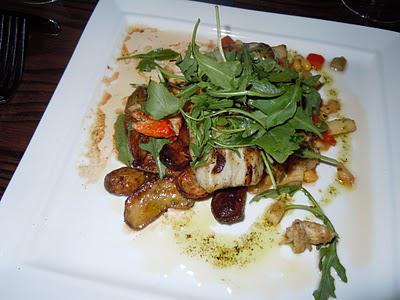 [Entrée: grilled local striped bass, lobster-tarragon vinaigrette, corn & rye vegetable succotash and roasted potatoes]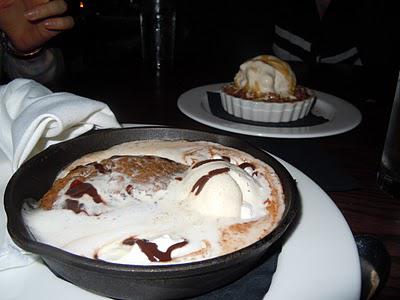 [Dessert: baked chocolate chip cookie with vanilla ice cream, walnuts and chocolate ganache (my vote), whisky peach and brown sugar crisp with vanilla ice cream and toffee sauce (Leslie's vote)]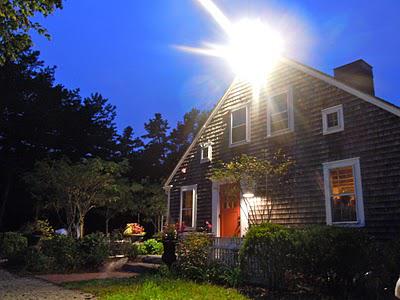 As simple as it sounds, my favorite part of the meal was the baked chocolate chip cookie. It was all I'd hoped it'd be and more. Everything else sounded a bit better than it was and the service was a bit insecure but such is the evolution of a new restaurant. I'd definitely go back.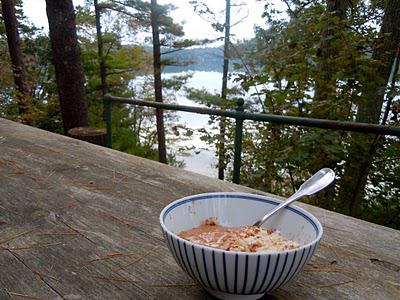 The next morning we awoke from an incredibly restful sleep to fresh-brewed coffee and numerous breakfast options. We settled on banana oatmeal with cinnamon and flax-almond butter because we felt like being cliché it's what we were craving.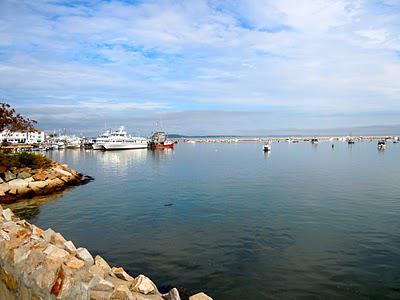 The rest of the day was spent in the adorable town of Plymouth, including a stop by the Mayflower, that famous rock, the historical cemetery, and a unique market: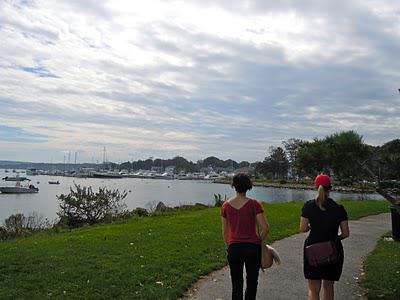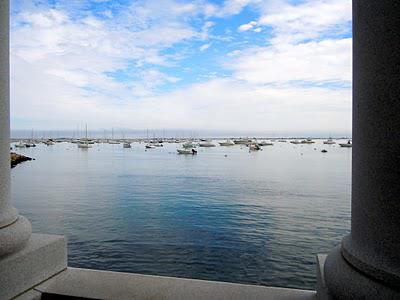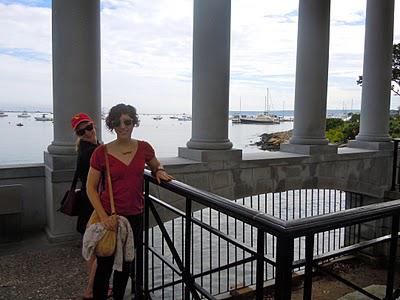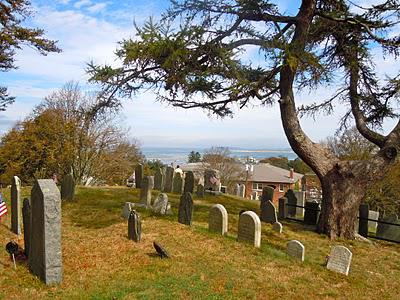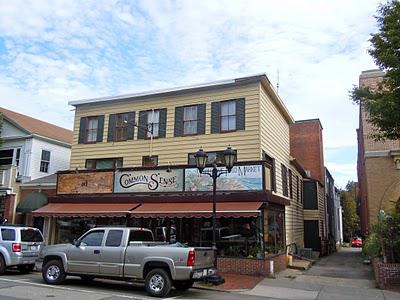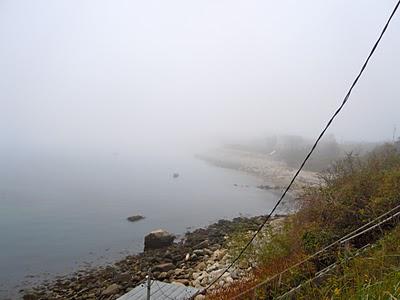 I don't know if I could ever explain how much better I felt in those brief 48 hours. We had ventured far enough away to feel far away but not too much to make the weekend visit inconvenient. I was calm, relaxed, happy.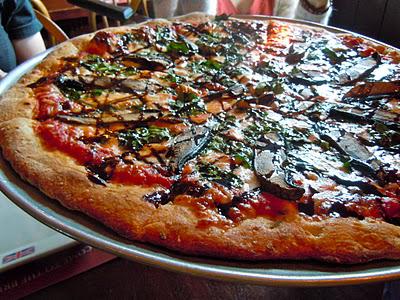 Top that off with a shared balsamic-glazed pizza (with spinach and mushrooms on a multigrain crust), and this may just have been one of my most pleasant weekend getaways to date. I cannot thank Anna enough for having us.