Last year, I introduced The Christian Blog Crawl to my readers.....
Some of you may have noticed this button on my sidebar and clicked on it.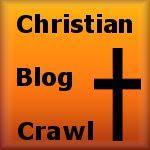 Christian Blog Crawl
Some of you may have noticed it and ignored it.  Some of you may be seeing it for the first time.
What is it?  It's The Christian Blog Crawl! 
What is that?  Created by 

DUG

, The Christian Blog Crawl is:
"a neat way to share thoughts and words and lessons and ideas from and with other people on a regular basis. My mind started working, I came up with my own idea of what this could be, and I created the Christian Blog Crawl."
Participating blogs are based on Christian values but do not need to focus on any specific subject. As a matter of fact, we aim for a variety of types of blogs."
And Christian variety is EXACTLY what you will find.  From Apologetics to couponing and everything in between, the members of the CBC are dedicated followers of Christ from various denominations living real lives in the real world.
I would like to introduce you to a few more of my fellow 'Crawlers':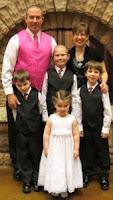 Brvan 
affords readers to browse a wide assortment of entries. Topics include: Bible Studies, Sermon Notes, Devotional Thoughts and Conservative Political Ideology. Married for 17 years, Bryan and wife Delaina cherish four children. The family homes schools and Bryan serves as a music and youth pastor. He also writes a weekly column for a small hometown newspaper. Bryan welcomes all readers and comments.
(Yes, the blog address is brvan.com and not bryan.com)

Reflections on an Intentional Life is just that. Jen's reflections on living with intention both as an individual and as a pastor alongside her church. She prays that her posts will give you food for thought and encourage you to live intentionally for Christ.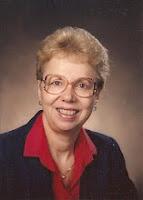 Dottie Parish is a wife, mother and grandmother and she loves Jesus and His church. She enjoyed a 30 year + career in clinical social work/marriage counseling. In her blog she shares thoughts on faith, family, life, marriage, reading, and writing. Her recently published book,
Changing Churches: A View from the Pew
, offers help to "church switchers" and gives a thoughtful perspective about changes in churches in recent decades. It is available now on
Amazon.com
. Dottie blogs at
Faith Notes.

Trish at
A House Upon The Rock
 is a Christ-follower, wife and mama who homesteads, home educates and muses about life as she seeks to build her house upon The Rock. She hopes that you will be encouraged when you stop by whether or not you home educate, home school, are a mama or wife.
Other CBC participants include:
RobSorbo.com
http://robsorbo.com
Purposeful Pathway
http://purposefulpathway.com/
Find Your PATH, Live with PURPOSE, Walk God's Way
Certain Christian
http://www.certainchristian.com/
One Man and His Journey with God
My Money Mission
http://www.mymoneymission.com/
http://www.mymoneymissiononline.com/
Taber's Truths
http://www.taberstruths.com/
Spiritual insights for the common man.
Homeschool Circus
http://upatdawnreadytowork.blogspot.com
What else do you call a homeschooling house of six?
Mike Print
http://mikegprint.wordpress.com/
Thoughts on life and faith.
Apologetics Guy
http://www.apologeticsguy.com/blog/
Words from DUG
http://wordsfromdug.blogspot.com/
"A bit of faith, a bit of inspiration, a bit of humor, a bit of the every day."
I think you'll be blessed by the insights gained through these fellow soldiers in Christ.  I hope to feature more of my fellow CBC'ers in the future.  Please take some time and drop by for a visit!  Don't forget to tell 'em you were sent by "The Circus"
This post written and property of Homeschool Circus and can be found at: www.upatdawnreadytowork.blogspot.com . If you are reading this from a source other than www.upatdawnreadytowork.blogspot.com you are reading a scraped copy!