Looking for a way to have individually frozen chicken ready to bake whenever you need a quick meal?
Try these super easy to make Bacon Wrapped Chicken thighs!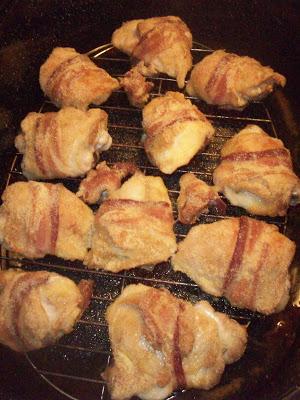 This recipe can now be found at The Tales of a Homeschool Family....
This post written and property of Homeschool Circus and can be found at: www.upatdawnreadytowork.com.