Samsung has released an update for its A-series smartphone that contains one of a cool feature, Alt Z life. We will tell you What IS Samsungs New Alt Z Life and how you can enable it from the settings. In the end, we will also tell some of the cool Alt Z Uses and the list of devices that supports Alt Z.
Samsung has made a very clever move by its folder feature to the all-new private quick switch. Samsung named it the Alt-Z life that allows the users to switch between two different views of the same app.
This is like a secret vault in your big house where you can store more private things. You can just store any data that are more important or you don't want others to see.
For example, on using a default gallery, you can just have two versions of the gallery were one contains all the private photos and videos while the other contains photos or videos which are not confidential.
This a very cool feature that Samsung brought in the smartphones which we can't see on other phones. Moreover, the switching between the two zones is as simple as possible. You just need to double-tap on the power button to do this switching.
This double-tap feature works only when you are using the app that is Alt-Z enabled. Well, Samsung made a very clear note that it's users need a faster way to switch as this feature works more efficiently when people can hide private information instantly.
How to enable Alt Z Life?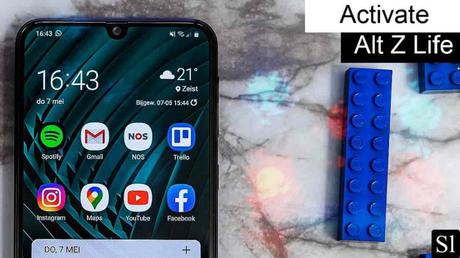 ‌You can create a secure version of apps by just adding them to the secure folder. Well, at first you need to enable this feature from the settings menu of folders settings and set up a pin, password, or biometric to get access to the private apps.
This will allow you to create a folder that looks exactly the same as other folders on your home screen but a more secure one. After setting up the Alt-Z feature, all you need to do is just select the apps that you need the private space and just drag and drop to clone it.
This will create a secondary version or second account of the same app but more secure. You should be very clear that not everyone who knows your phone password can get access to this version of the apps. You can of course add any app that is compatible with this Alt-Z feature.
Activate Alt Z:
Go to settings and select Biometrics ad Security.
Select Secure Folder and Tap Start.
Log in with your Samsung or Google account.
Choose your lock type. It can be a pattern, pin, or fingerprint.
Now the secure folder is created and you can add apps to it.
Enable Quick Switch To work with Alt Z:
Go to settings and select advanced features.
Now tap on Side Key Feature.
Select Quick Switch To secure Folder.
Uses Of Alt Z In any Social Media: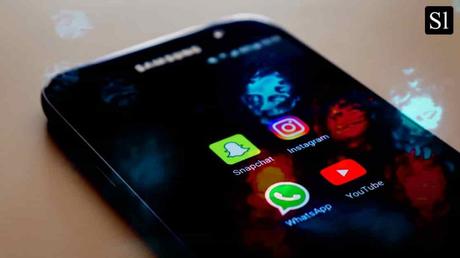 Let's say you are in the secure zone of YouTube and watching a video that could be considered not safe in public. For example, Music videos, you can't just watch all kinds of videos at home when kids around or parents around.
Even at your workplaces, you can't just play a video of PewDiePie when you are at work. This is when the Alt-Z feature works great. When someone walks by, you can just double-tap on the power button to switch to a safe version of YouTube or socially acceptable video.
Uses of Alt Z In Gallery:
The more useful case where Alt-Z works great is in the photo gallery. There are always some photos or videos that are more private to you. You don't want others to see some photos or videos.
During a lot of times, you would have a situation to let your friends take photos or videos. Sometimes they may end up in going into your gallery and then they start digging more which you don't want.
While up to now there is already something called private folder in Samsung file managers. But, you need to manually move the photos and videos all the time to the private folder. Now with the Alt-Z feature, it is a lot easier in moving the photos or videos to the private gallery. Moreover, it is kind of automatic but not really.
Storing Private Pictures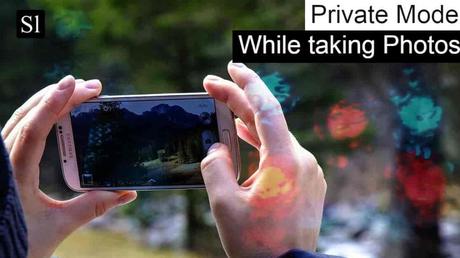 ‌Let's say you are taking a picture or video which you definitely know it is more private to you. In that case, you can just double-tap on the power button to launch the private mode of your camera app.
After turning it on, all the photos you capture will be stored in the private gallery that is created by the Alt-Z feature. All these photos are only visible to you in the secure folder
Content Suggestion
Next, one of the coolest things that this update brings is content suggestions. This works with the latest AI that Samsung has developed which suggests the photos that you may consider private.
This works based on its own AI scanning and the photos that you considered private already. This AI will Compare the images that you stored up in the private gallery. If you end up finding private photos in the content suggestion, you can just add it to the private folder in a single click.
How To Enable Content Suggestion In Samsung Phone:
Open Secure Folder that you have created.
Go to content suggestion.
Set some of your photos to identifiers.
Select done.
uses of Alt Z in Browsers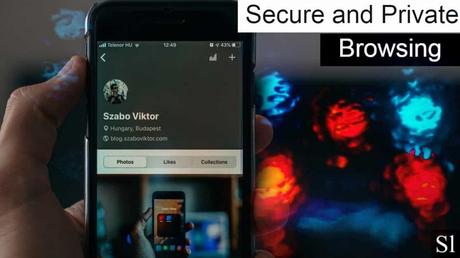 Even better think of the browsers and the tabs you open in the chrome. There are certain tabs that you want to keep open but not accessible to anyone else other than you. In that case, you can open those tab in the secure folder and let them be there. If you want to reopen those tabs, just open the normal chrome and double tap on the power button.
Using Two Accounts.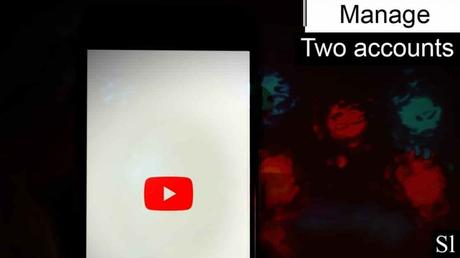 This feature is also very useful for managing two accounts of the same application. For example, you can have one account in normal Instagram and another in the secure folder.
It is very easy to make the switch now, because of the double-tap feature. You can also use this feature for other apps like Facebook or WhatsApp. So, all the messages and posts are more secure in the private folder.
Hide the Secure Folder.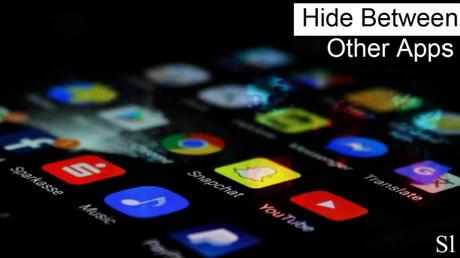 To hide the secure folder from the outsider's eyes, you can just change the icon and name. For example, you can just add the calculator icon and name it as a calculator.
By this, no one will get access to this private folder and no one will actually think that you have a private folder. Yeah, this is really sneaky.
Compatible Devices for Alt Z life:
This feature is yet to make its way to many Samsung phones. For now, it is just the galaxy A-series. I don't know when, but it will definitely reach all the phones in the upcoming update.
So, that's all for today guys, hope you like this post. Share this information with your friends. Stay safe.
Also check Other Posts:
8 S Pen uses that will make your smartphone usage easier
10 Best Offline Stickman Games For Android!
Top 10 Best Graphics Offline Pokemon Games For Android!