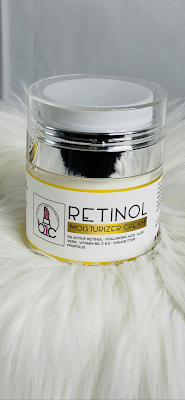 Skin care recommendation coming through. I haven't posted one of these in a while. 
Retinol is clinically proven to improve the appearance of aging skin. Retinol helps promote cell turnover, improve the appearance of fine lines and wrinkles.
Skin care is my #1 obsession. Totally recommend. You can find it at
https://beautyroseeboutique.com/
Mi obsession siempre sido el cuidado de piel. Retinol es un ingrediente que súper bueno para disminuir la arrugas. Me emocione con este producto. Los puedes conseguir en 
https://beautyroseeboutique.com/
Also check my new video to see my skin the next day. After using this product. Please follow my Instagram for more beauty products review. 
Instagram @beautybygisell 
https://youtu.be/70vgDMVhx7c