You may have seen me posting links to Periscope and wondered "Just what IS Periscope and how do I join in?"

The simple answer is that Periscope is a free live-streaming video app that you can download on your IOS and Android devices. I often "scope" from on the road, sharing the sights Glinda and I encounter as we travel and from my classes, so you can get a sneak peek into what we're making.
I'd love for you to join me live while I'm scoping. Here's how easy it is to get started on Pinterest:
Download the app from the App store if you're on IOS or from Google Play if you're on Android.
You can sign up with either your Twitter account or your mobile phone number. If you sign up with Twitter, it will pull in your profile information and photo from there.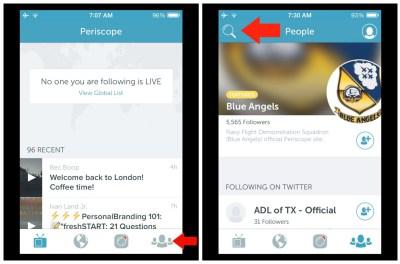 Now you can search for people you want to follow. You do this by clicking on the "People" icon. Then click on the magnifying glass icon.
To find me, just search for cherylboglioli. Once you find me, click follow. That way my broadcasts will show up in your Periscope notifications.
While watching a live broadcast, you can type in the chat to add comments, ask questions, and talk with the other viewers. You can also watch from your computer at http://periscope.tv/cherylboglioli but you will only be able to view there and can't take part in the discussion.
While watching the live scope, if you are enjoying it, you can show your appreciation by tapping on the screen. This will make hearts appear and it lets me know that you are enjoying what I'm showing you!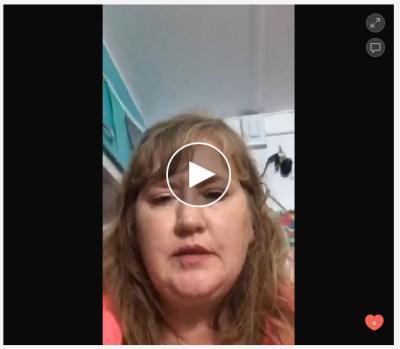 Another way to show your appreciation is by sharing the broadcast with your followers. Click on the number in the bottom right corner (this is the number of broadcast viewers) and click "share". You will have the option to share on Twitter and Facebook (if you have connected these accounts to your Periscope account and/or you can just share right on Periscope with your followers.
Can't make it to my live broadcast? While I think it's a lot more fun to be there live if you can, obviously sometimes your schedule may not permit that. Periscope broadcasts remain live for playback for 24 hours. You'll be able to see recent broadcasts from the people you follow listed on your home screen when you log into Periscope.
If you have missed some of my broadcasts and it has been more than 24 hours since they took place, they won't be on Periscope anymore. But, you can find the replays here: http://katch.me/cherylboglioli
Finally, once you do sign up for Periscope, be sure to come back to this post and share your user name in the comments so I can follow you back.
See you live on Periscope soon!