A beautiful set of nails will help increase your charm. According to Asian philosophy , a woman who owns a beautiful set of nails is always wealthy and lucky. Nowadays, there are many ways to beautify your nails and the most common way is to use overlay. What is a nail overlay? Scroll down to find some interesting information.
What Is A Nail Overlay?
A nail overlay is a beauty process of the nails with no extension of length.  To improve strength and durability, the manicurists will directly add a mixture to the nail.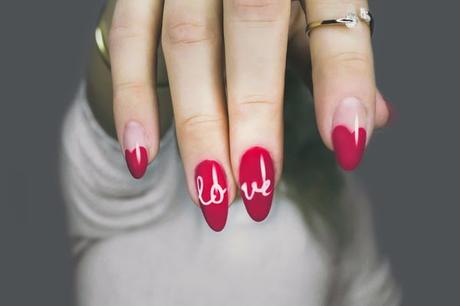 Nail Overlay
Some Basic Types Of Nail Overlay
Overlay not only beautifies your nails but  also makes your nails harder. Currently, there are three basic types of nail overlay for everyone as Acrylic, Gel and Shellac. Depending on your preference, you can choose the right overlay.
Acrylic
Acrylic nail ingredients include powder and liquid polymer so they can be incorporated with nail polish or other nail accessories.
Due to exposure to air, acrylic nails will gradually harden when manicurists paint on the nail. 
Acrylic nail has long durability. It lasts from 2 weeks to 1 year if you maintain your nails at the salon. Do you want acrylic nails? Let's take a look at its pros and cons to have a thorough understanding
Pros
Acrylic nail is cheaper than other types.
You can fix Acrylic nail by yourself if it is broken.
Acrylic nails durability is longer than others.
You can remove acrylic nails at home without manicurists.
Cons
Acrylic nail does not look real as other nails.
Ingredients in acrylic nails can be harmful if you inhale.
You have to go to the salon to maintain nails regularly.
Gel
Gel nail is made of some layers of gel and you can choose each color layer. To dry the gel, a manicurist will use UV light or LED nail lamps for 2-3 minutes.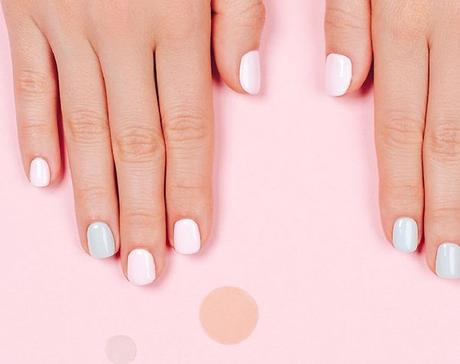 gel nails
Gel nail durability is not as long as Acrylic nail. It can last for 2 weeks.
Scroll down, you can know some pros and cons of Gel nail.
Pros
Ingredients in the Gel nail method are very safe.
Gel nail looks more real than Acrylic nail.
The scent of gel nails is very pleasant.
Gel nails do not require maintenance at the salon.
Cons
The durability of Gel nail is short.
You will have to go to the salon to fix and remove Gel nails.
Shellac
Shellac is a product of Creative Nail Design company. It is a mixture of gel and nail polish.  So Shellac owns the pros of Acrylic nail and Gel nail.
This product can be used in the same way as regular nail polishes for your nails. To dry Shellac, you need to use UV light.
Your nails will look natural and shiny with shellac. Like Gel nail, Shellac only lasts for two weeks. You will have to go to the salon if you want to keep them longer. Plus, if you want to use shellac for your nails, you should read the information below.
Pros
Shellac looks more beautiful and realistic than others.
 Shellac creates natural beauty with high gloss.
Cons
You can't use Shellac to increase the length of your nails.
Shellac cannot be used for weak nails
The cost of using shellac is higher than the others.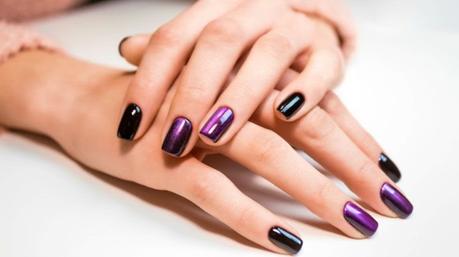 Shellac
Tips To Use Overlay 
To protect and take care of the overlay you should:
–  Never use harsh detergents directly with your hands.
– Always keep nails clean.
– Use a moisturizer for both hands and nails.
– Come to the salon regularly to take care of your manicure.
Conclusion
Owning beautiful and healthy nails will increase your attractiveness. And nail overlay will help your nails look beautiful and charming. I think you can get the answer to the question "what is a nail overlay?" after reading this article, right? I hope you will have an interesting manicure experience. And now, it is time for you to head to the nail salon to give your nail a new and stunning look!