One fine morning, you stand before the mirror, and your visible laugh lines tell you something you don't like. Well, if you are already forty, you might need a facelift. Drooping chins and distinct lines on your face - all these elements tell a common story. You feel older and would like to go for a facelift, a surgery designed to eliminate the marks of aging from your face!
In 2018, the number of facelifts increased by a massive 22%, compared to the previous year. Three years later, the trend continues to fly high, with many people undergoing similar surgeries after a certain age.
Now, with so much information available on the internet about facelifts and their viable alternatives, it's challenging to set the myths apart from facts. This post is here to help you with the most authentic answers to possible queries.
What is A Facelift?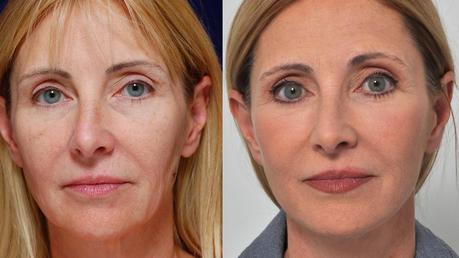 A facelift refers to a surgical process, which you might undergo to improve the signs of aging around your neck, jawline, and face. People aged around 40 might find the skin on their face loosening. In this case, a facelift serves as a viable option to tighten the skin around the face. The surgeons work on the skin around the jawline, in particular, which can make you look younger.
Different facelift surgeries have gained popularity over the years. However, not all these processes are suitable for everyone.
If you want to go for a facelift, find a certified plastic surgeon who is trained and experienced enough to perform the task. The process calls for significant expertise and professional know-how.
Why Do People Require A Facelift? What Does The Process Involve?
As you age, the tissues and skin on your face start losing their elasticity. By the time you cross forty, you might notice your skin sagging, or wrinkles on your face. With a facelift, you can tighten these tissues on your face to retain a younger look.
The process of carrying out a facelift may involve excess skin removal, eliminating wrinkles or folds. The surgeon tightens the facial tissue. In general, facelifts do not include the eye lift or the brow. However, it includes working on the neck and lower 2/3rd part of the face. With the process, you can disguise your age!
How Efficient Can Facelifts Be?
The efficiency of facelifts largely depends on the condition of your skin. At times, you can yield the desired results with a single facelift. However, it might take some time for the results to show up after the bruising and swelling go away. You may be able to prolong the results generated from a facelift by maintaining a healthy lifestyle and ensuring healthy skin conditions. The experts at Masri Clinic advise their clients to maintain the right kind of lifestyle.
Should You Get A Facelift?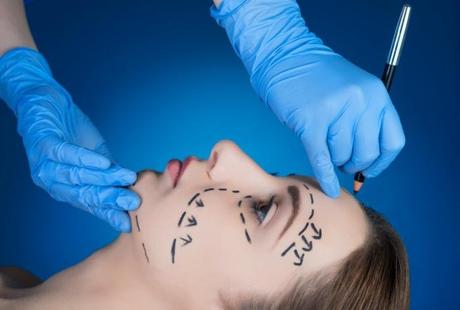 Well, a facelift will make you a more revitalized version of yourself, giving you a younger and better look. After all, it won't make you look like someone else! Therefore, you may simply opt for a facelift to spice up your appearance.
In most cases, people do not want any drastic changes to take over their normal appearance. If you simply want to look better in the mirror by eliminating the wrinkles, you should opt for a facelift. This would give you a youthful look. Often, people undergoing surgery feel more competitive or youthful. Feeling your best could be the reason enough for getting a facelift. Regardless of your skin texture, you may want to see a younger version of yourself.
How Long Would The Results Of A Facelift Last?
Well, there's no rigid timeframe of the longevity of a facelift. As a thumb rule, you may consider that an average facelift would give you a younger look for around ten years. After this phase, you may have to go for periodic touch-ups. To prolong the effects, make sure not to get direct exposure to the sun. Follow a healthy diet and use sunscreen. You may reach out to a reputed skincare specialist to know the right products that suit your skin.
How Long Does The Surgery Take? In How Many Days Would You Recover?
On an average, the facelift surgery may take between 2 hours to 2.5 hours.
After the initial few days after the process, you would be able to perform the normal activities. If you are uncomfortable, you might seek help from people around you. In general, people undergoing facelifts recover in 10 days. In the first week after the surgery, the professionals would remove the stitches. However, you might need some more time before you can return to work. A two-week span would be adequate for you to get this surgery done.
Experts suggest taking a healthy diet involving nourishing foods to help speed up the recovery process. Besides, you need to follow the guidelines of the plastic surgeon and take adequate rest.
A second surgery is required in 15% to 20% of the cases, where the surgeons need to work on the nose.
What Are The Possible Side-Effects Of A Facelift?
After undergoing a facelift, you might notice your face to be bruised and swollen. Besides, the anesthetic effect would rob you of your energy. The healing process takes more time if you are depressed. So, try to cheer yourself up and keep a jovial attitude.
Like any plastic survey, there are associated risks like infections and blood loss. Besides, in cosmetic surgeries, you could have some other risks too. The healing process could be slow, or the outcome could be below expectations.
Winding Up
Before we wrap up this post, we would like to give you a small, yet valuable piece of advice. If you feel that you should go for a facelift, make sure to choose a certified and accomplished plastic surgeon. Most people look for board-certified professionals. A healthy diet plan and adequate rest following the surgery would quickly see you through the recovery process!