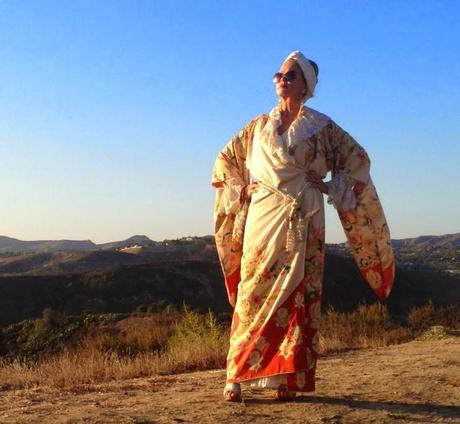 My new vintage kimono made it out again this weekend ...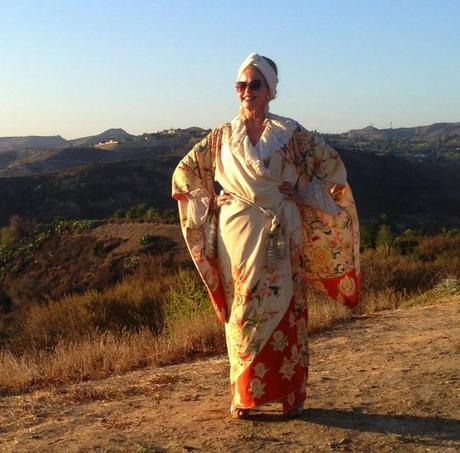 I finally got to wear it styled for the party it was purchased for!
My kimono's first outing was

here

where I styled it for a more casual night out.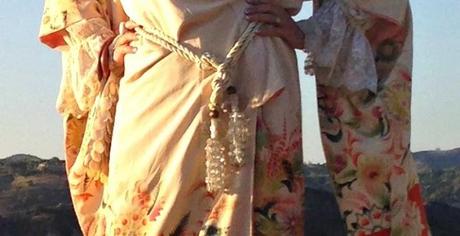 But this time out I pulled out all of my style stopsbecause I was lucky enough to be invited at another of the 

French Basketeer's 

legendary partiesat her Laguna Beach home.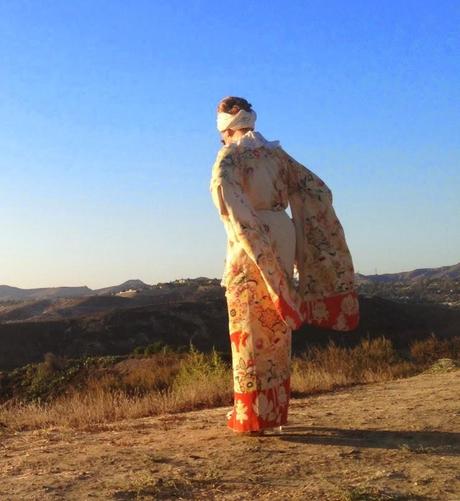 It was an evening I have been waiting for with great anticipation!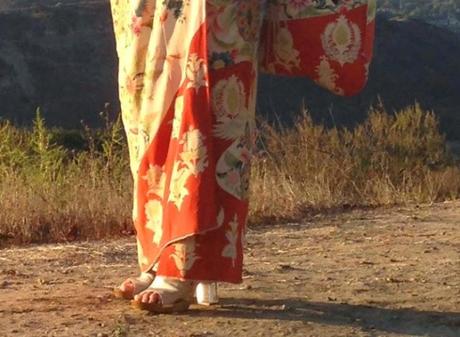 My Trina TurkPalm Springs sandalspaired perfectly with the kimono.



I finished the look off with a turban and  shell earrings I designed.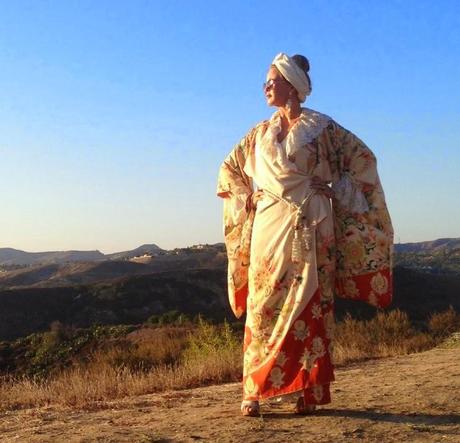 Underneath I wore my silk paired skirtswith a my vintage YSL lace blouse.My corded belt kept the kimono wrapped in place.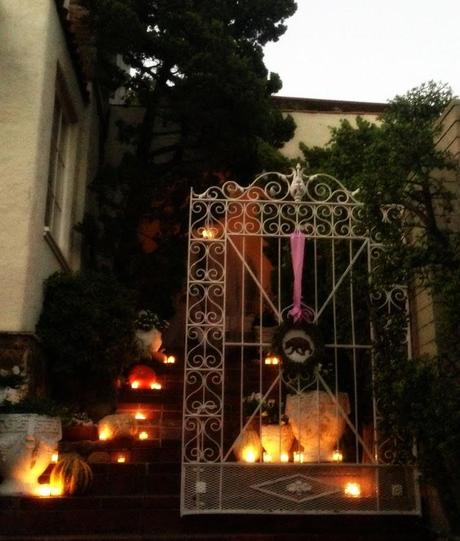 And then  it was off to the beautiful Laguna Beachand the stunning historical residence of the 

French Basketeer

whose parties are legendary not only for  her 

artistic and sumptuous entertaining skills

but even more so 

f

or her masterful  gathering of fascinating guests  for her parties!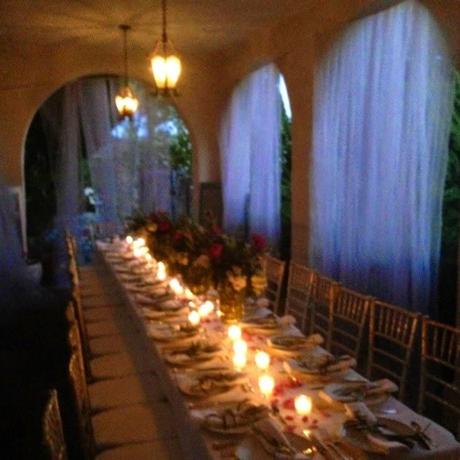 Magic is always in the air at Andrea's parties …You can feel it wafting throughthe truly romantic space.It is what party dreams are made of!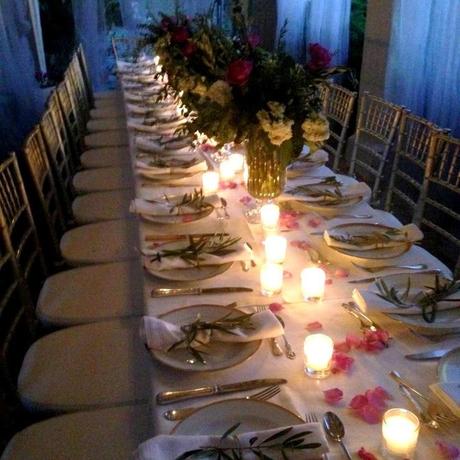 Sitting down to a lavishly set table on the veranda with the most marvelous food being passedwhile getting lost in fascinating conversationswith her  most marvelous guests

is a true gift to my soul.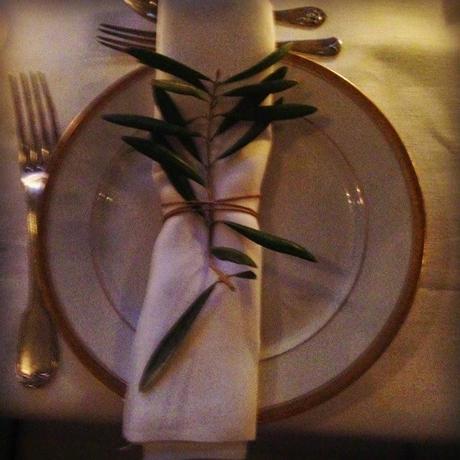 Andrea's attention to detailand sublime entertaining artistrymakes attending her parties an honor
 and
 an always magical memory.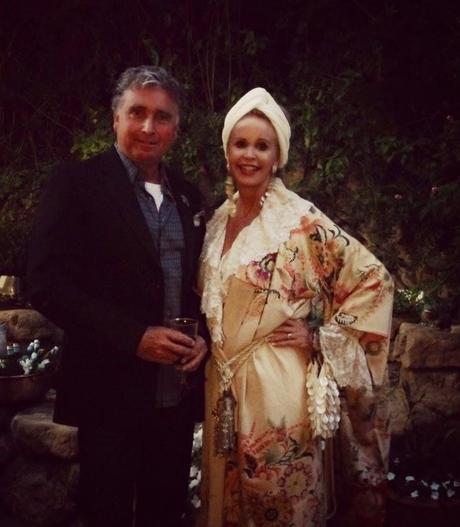 Thank you Jennifer

Of The Well Styled Life

for this picture!My handsome husband/photographerdoesn't make it in front of the camera often enough :))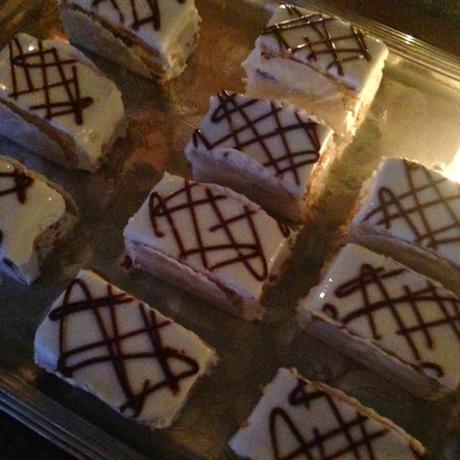 The evening was also had  a fabulous gathering of wonderful bloggers as well.
Some now dear blogging  friends I had already met like
the always glamorous Contessa of
 

The Vintage Henhouse


and
the ever stylish Jennifer of
A Well Styled Life.
Cristina of
Griege Design
 was also attending.
Her interiors are always a favorite of mine.
Especially what she accomplished in her amazing  Southern California  backyard!
Therese of
La Lofina Lifestyle
was also there
and
 I was only sorry I didn't get to spend more time with her
as she is ever so warm and engaging!
I just know our paths will soon cross again!
Kathy of


Vintageweave


had stories about collecting in Paris
for her A list clients
I could have listened to all night!
Oh it was such a wonderful night …
with everyone attending
blogger or not
such a joy to spend time with!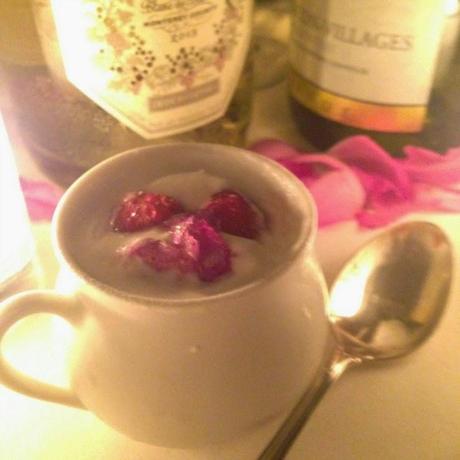 Andrea

thank you once again for such a magical evening!Your generosity knows no boundsmy forever  inspiring friend!
xoxo
PS … Now I can't wait for spring :))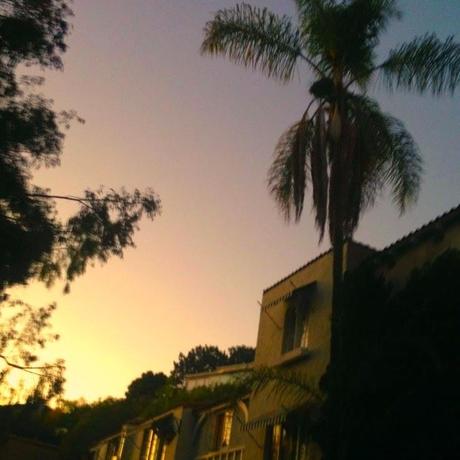 As always my friends


I wish you love and joy

as you style your life




linking up with




Visible Monday