To say that this little corner of cyberspace has been has been neglected lately is an understatement.
I've somewhat abandoned it.
Not on purpose, of course, but because life has a funny way of sneaking up on you sometimes.
I guess you could say that I had an epiphany the other day, which was this:
Don't waste life infront of your computer.
So I'm trying my best to do (or not do, however you look at it) just that.
Sure, I've been working on DIY projects, but tediously photographing step-by-step detailed shots is so not me.
Neither is wasting time on Pinterest when I could be spending time with Ian or out walking the dog.
Yet my readers continue to amaze me (since when are 200+ people interested in my thoughts, ideas, & design?)
And so I'm doing me best to balance life, work, and a blog.
Monday's post was a glorified version of what I've been up to, but here's a real, down and dirty version of our life lately: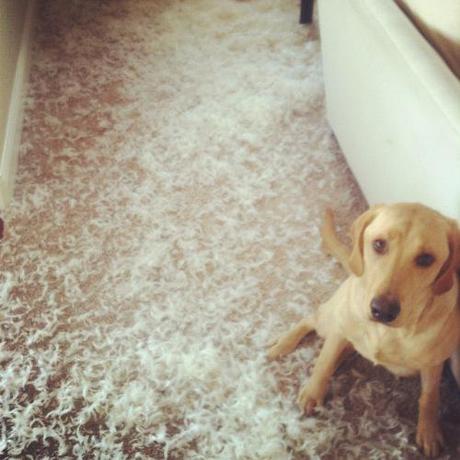 This is what I came home to last Friday. We've been trying to leave Goose out for short periods of time while we're gone to see how she does, and well, let's just say she's now lost that privilege. This was the aftermath of a small, bolster pillow. Apparently they vacuum-pack down feathers into those things. Really, truly, I just laughed. Because, let's be honest, that is pretty funny.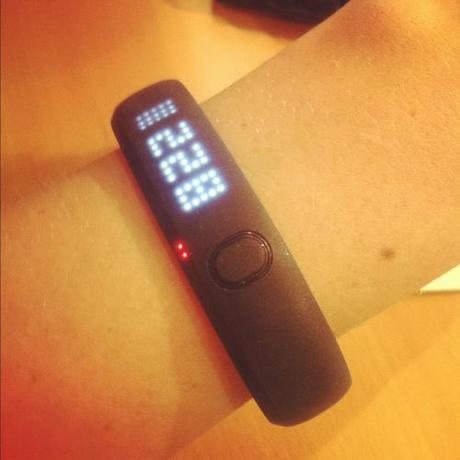 I always told myself I wasn't going to be the wife to let myself go after we got married, which is ironic because up until the last couple of weeks I could count on 1 hand how many times I'd worked out since being married. But all that's changed thanks to this handy gadget. My Nike+ Fuel Band.
Side note: Has anyone seen the movie In Time? Because that is exactly what this reminds me of.
But in all seriousness, it's actually pretty neat. I'm not sure how accurate it is, but who cares as long as I see the GOAL flashing at the end of the day?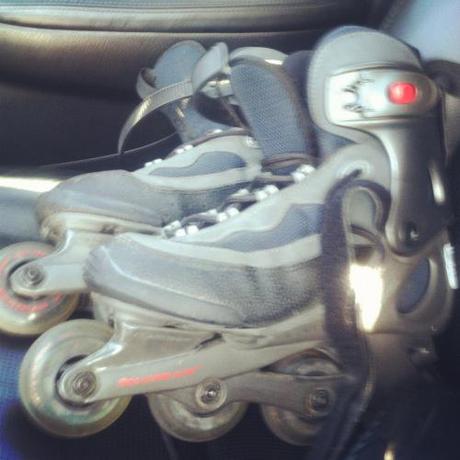 Along those same lines…I'm now blading.
Don't judge. It's a great workout. And although I'm not quite as good as I was in 5th grade when I could blade down the steepest hill in the neighborhood, I'd say I've still got it in me. Ian refuses to be seen with me when I'm wearing them, though.
The first night I got them I went for a ride around the block (bad idea #1, going at night), and decided to take Goose with me and just let her run next to me (bad idea #2). Let's just say her constant biting at my ankles and stopping infront of me every 2 seconds led to a crash. And crashing when you're 25 is much scarier than crashing when you're 10. The whole time I was falling I prayed, please don't let me break a bone.
P.S. My wrist still hurts and I had gravel in my palms for like 3 days.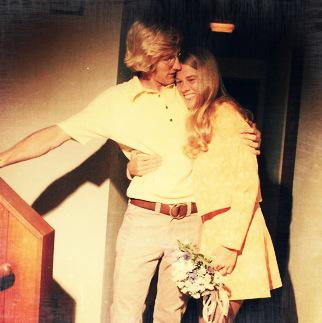 Are my parent's not the most adorable couple ever? We celebrated their 40th wedding anniversary this month.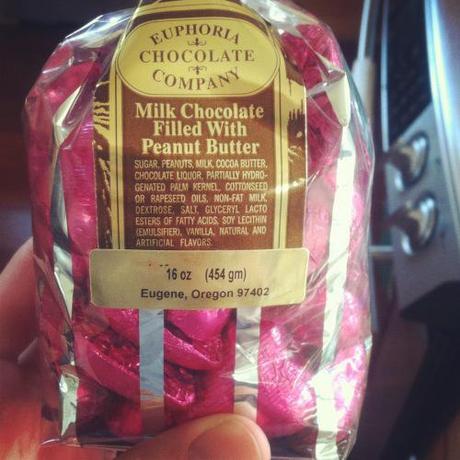 Ian came home with these for me the other day…to celebrate our 8 year and 3 month anniversary of dating. Yupp. We are the annoying couple who celebrate every month.
And I love it.
By the way, these are heavenly. It was all I could do to not eat the entire 16 ounces in 1 sitting.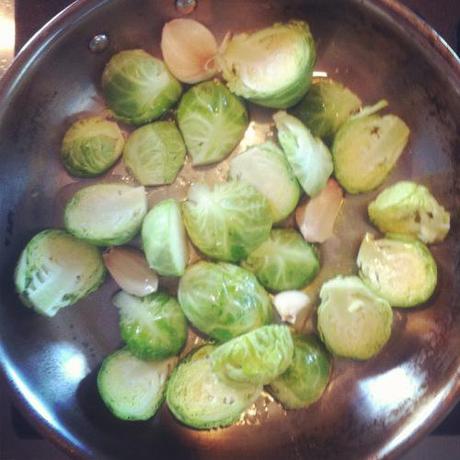 Eating brussel sprouts. What? They were actually delish! Try | this | recipe!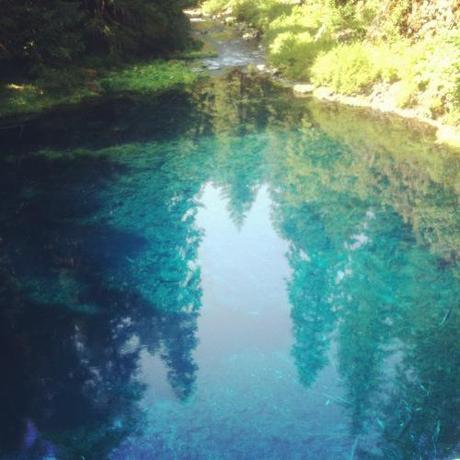 Hiking to this amazing destination called Blue Pool. (The person who named it was really original). But seriously, this is beautiful and well-worth the 4-5 mile roundtrip hike. If you're ever in Oregon, go here. We were, however, slightly disappointed when we got there because we thought we'd be able to jump in. But this photo was taken from the only accesible place to get in…30+ feet above the water. No. Thank. You.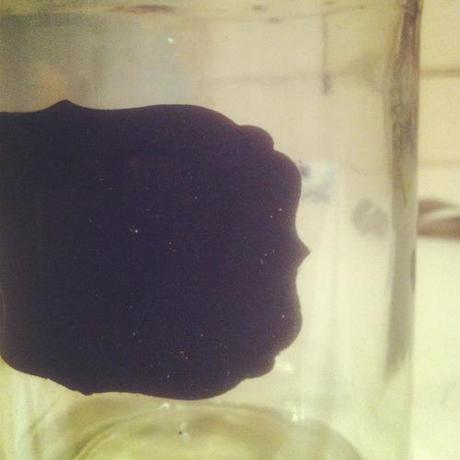 Believe it or not, I have actually been working on a few projects, and I promise tutorials are coming. Here's a sneak peek.
And finally, I really am working on getting a shop up and running! I promise it's coming soon, so bear with me. Christmas cards are in the works. Yes, Christmas! It's really only 4 months away when you think about it. So why not get an early start on your cards? Let's just say the designs I've come up with so far involve antlers and non-traditional holiday colors.
Enjoy your weekend! And come back next week!
(I promise not to be quite so much of a slacker.)