"The wise know the value of friendship, and that it is wisdom to be a friend to oneself too." -A.C. Grayling
Welcome to Week 12 of "What I Love About Me!" hosted by Twins Plus One, Three Times the Fun and Twingle Mommy!
Here's how it works -
Write a post about what you love about yourself this week and then add it to the linky list below. This is intended to be a time and place for each of us to stop criticizing ourselves for a few minutes and actually remind ourselves of the characteristics we are proud to own. So go ahead, look in the mirror, and see yourself through your loved one's eyes. Notice the beauty first. Here's your place to shine!
A few simple guidelines -
Please follow the two hostesses. If you are a new follower, please comment so we can follow you too! :)
We'd love it if you posted the button and the linky list, but it is not mandatory. The button code is on my left sidebar.
Feel free to link to your homepage or your specific "What I Love About Me!" post. We want this to be a fun, relaxing hop so we'll accept all links as long as they are family-friendly. Thanks!
The linky will be open all week so feel free to link-up on your own time!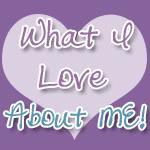 What I Love About Me this week:
I am (

somewhat

) organized...at least when it really matters.
My littlest begins his very first day of daycare tomorrow. I cannot really believe this time has come. He's still such a baby. But since the twins will be starting preschool very soon, it's time for Dawson to go to his own little school. With the exception of 2 short (

free

) weeks of childcare that Ky got to attend last year, none of my children have ever attended a daycare center. I'm very pleased with the center I've found for Dawson and I think we're all ready to begin this new chapter in our lives. But I'd be a liar if I said I wasn't nervous...and a little sad.
Everything is all ready to go. All of his extra clothes, diapers, and wipes are labeled and packed. His lunch is prepared and waiting for him in a brand new lunchbox.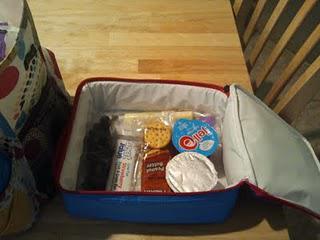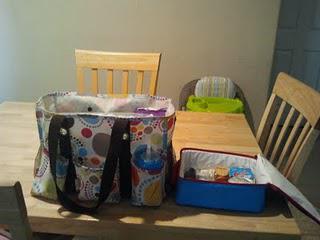 And his outfit is already set aside, ready for tomorrow morning. Now let's just hope we can all get out of here on time tomorrow.
What do you love about yourself this week?