Why the "Almost?" You'll find out at the end...I know the suspense is killing you! ;)
Last night, Shaun and I assembled our new cube storage units in the living room. I organized all the toys and I'm very proud to say that the kids have done a pretty decent job of cleaning up today without disturbing the organization. They were also very grateful for their new "toy shelves." That made us very happy.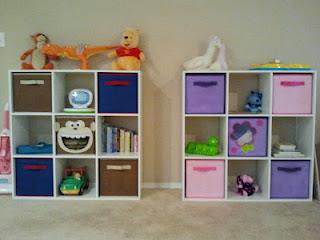 What do you think?
Around noon, we headed out for a little family fun at the Discovery Children's Museum here in town. The kids had a fantastic time! It's great to see them using their imaginations more and more everyday. We stayed for about 2 hours. We also finally bought a family pass so that we won't have to pay anymore for future visits for the next year. I'm so glad we did! Just look at what a great time this place is...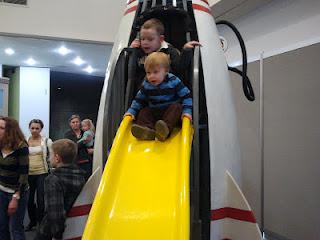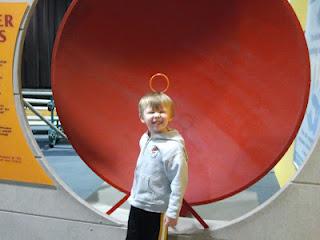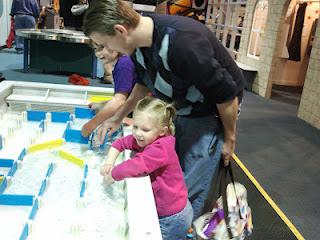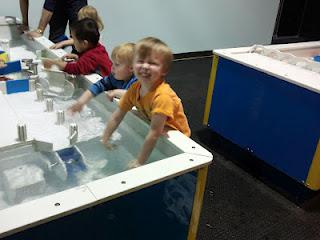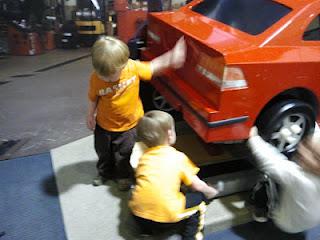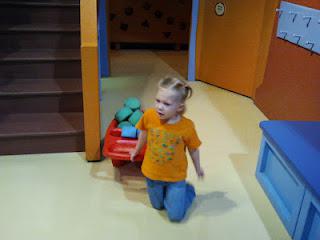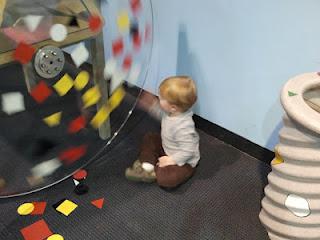 So what could've possibly taken this day in the wrong direction?? Well it seems as if I've been stung by something or other. Not sure if it was a scorpion or some other species of the smallish variety, but it's no fun. I called poison control and it appears to be minor. I shouldn't have to go to the ER unless symptoms get significantly worse, but it makes me nervous nonetheless. I've lived in the desert for nearly 7 years and have never experienced this. I guess it was likely to happen eventually.  For now, I'm just trying to relax and not let my anxiety get the best of me. I'll keep you updated and hopefully, I'll have good news in the near future!