These kinds of posts can be conflicting. A lot of us (all of us, come on) enjoy having a nosey at what other people buy, enjoy, and receive as gifts. Taking an interest in that stuff is part of the reason so many of us read blogs. I love watching hauls on YouTube and the like, particularly when I'm really broke, as it kind of helps me live vicariously and plan what I WILL treat myself to one day, when I have the cash. We shouldn't feel guilty about this habit or desire. Christmas, admittedly, is a bit different, and is still a really sacred and special time for a lot of people, even if they aren't religious. For me, Christmas isn't all about the presents, although they are fucking great. I love the time with my family, the food, and how pretty we make our surroundings at Christmas. I love the thoughtfulness and the generosity. It seems odd not to share the things we receive as gifts out of some false sense of humility, and equally strange to brag. So I decided to just show you a few things; not the biggest or most expensive, but a selection of the cutest, kookiest, and most interesting presents. There's even a sex toy in there, so Happy Christmas to me.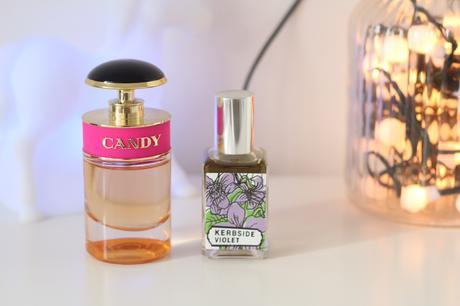 I've been after Prada Candy for SO LONG and obviously this didn't go unnoticed by Cosy Bean (thank you Sophie!). It smells absolutely delicious and has shot straight into my "wear every day because yolo" perfume spot. 2016 is going to be the year of smelling fucking amazing every day, because I got another perfume from my Mum, LUSH's Gorilla Perfume, Kerbside Violet. I tested this ages ago and fell in love with it's dirty, grassy, violet scent - not sickly sweet like parma violets, but just sweet enough with a hint of wet earth, like violets would really smell in the wild.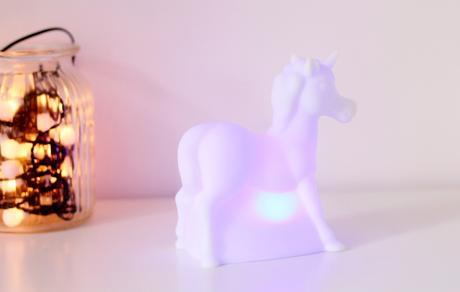 As most of you will know, I am a fan of the unicorn. And I mean, LOOK AT THIS. This LED unicorn lamp comes with a battery already inside so you simply click it on and it glows a series of bright, pastel and neon colours. I've had it beside the tub when I'm taking a bath and it is the most relaxing thing in the world. When it glows red it is literally like being inside a giant unicorn womb. Wait, what?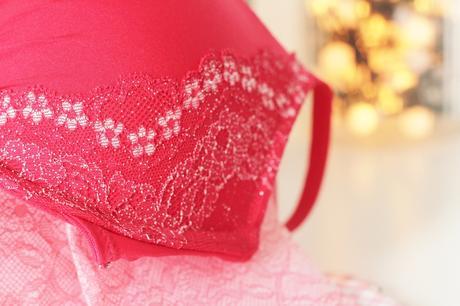 Recently, I wrote about getting bra-fitted at Boux Avenue (you can read it here if you missed it!) and shared some of the style I tried on, including this these Isabella sets. These were a present I kind of knew about already, because I'd had to try them on and I pointed out my favourite colours, but I was still over the moon to see little Boux Avenue boxes under the tree come Christmas Eve. The Isabella bra is a deep plunge with lace and diamante across the band, and has a gorgeous, sparkly matching thong.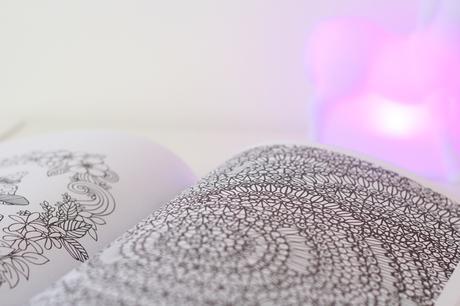 Most people that know me, know that I struggle to relax and de-stress in certain situations. I'm pretty anxious about travelling alone, paperwork, and anything even remotely official or interview-y, although I'm fine in a social context. I've always had trouble sleeping properly and I have a sleep disorder called sleep paralysis, which tends to rear its ugly head when I'm really at my limits physically or emotionally. Colouring is something that I've wanted to try for ages as I've heard it helps so many people deal with similar issues, and this book is designed for people who have trouble sleeping. It's full of intricate, repetitive and detailed patterns that are relaxing and soothing for the eyes. You can pick up similar ones in WHSmith!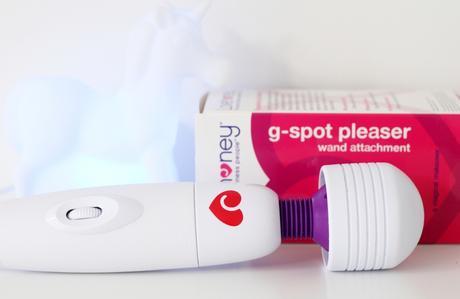 I've tried Hitachi wands before, but this one from Lovehoney is a cut above. It has no batteries and is plugged in at the mains instead, which means it reaches an insane level of intensity. Wands are really versatile toys and a fantastic piece of kit for couples, as they can be used in loads of different ways. They feel great applied to bare skin or on top of fabric, and can be used to massage any area of the body, not just your junk. They can even be doubled up with butt plugs by placing them against the base of your plug to make the whole thing vibrate. To add yet another option, I was also given this g-spot stimulator attachment that you wrap around the head of the massager, so that you can have internal and external stimulation at the same time. Safe to say I feel spoilt rotten, in many different ways.