Hey people! Its like day 5 of cold & rainy and I'm starting to feel it. I decided to go for a run today despite that because a) I have a layer of winter still clinging to my backside and pretty much every where else b) I cleaned out my closet and tried stuff on - enough said & c) I'm going to do another 1/2 marathon and haven't really run at all this winter. Gotta get back on that horse. I did a 4 mile run/walk of lame today and snapped some pics of the pretty scenery. Seriously, this route is one of the reasons why I run...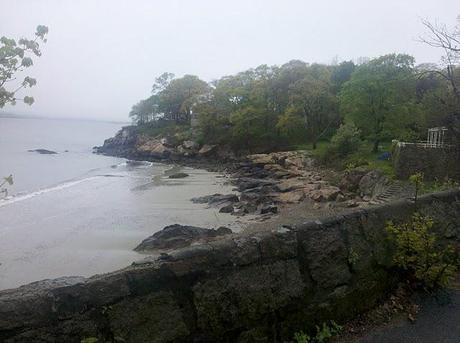 I basically run from my house in Beverly, MA down one road along the ocean to Beverly Farms and back. Its really pretty, even on a sucky day like today...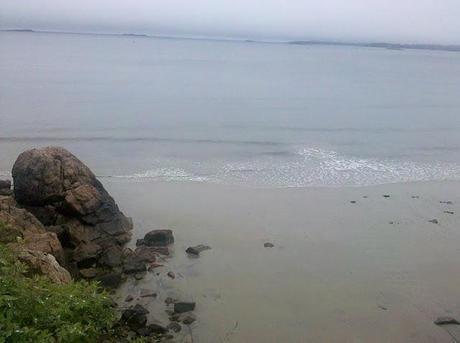 This next little section of track has some kickass estates you fly by and some gorgeous architecture that makes you feel real poor. This was H.C. Frick's summer house from way back when. You can't see the house, but the grounds are impressive...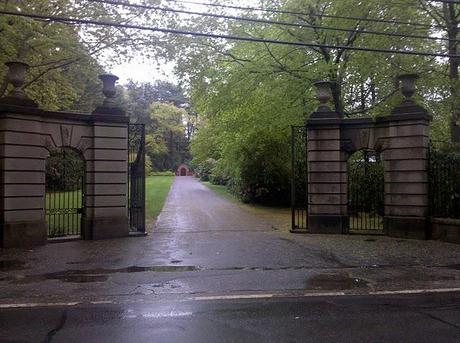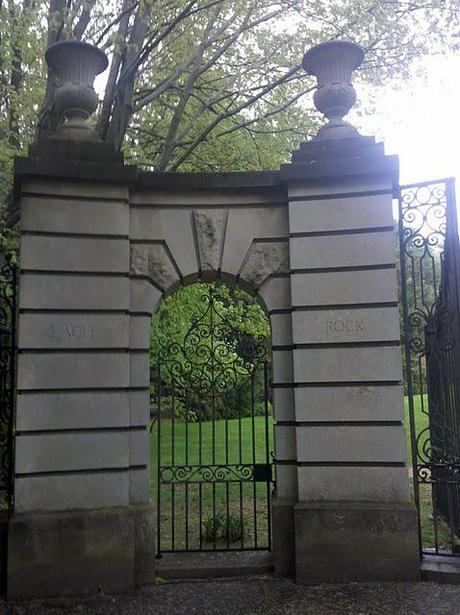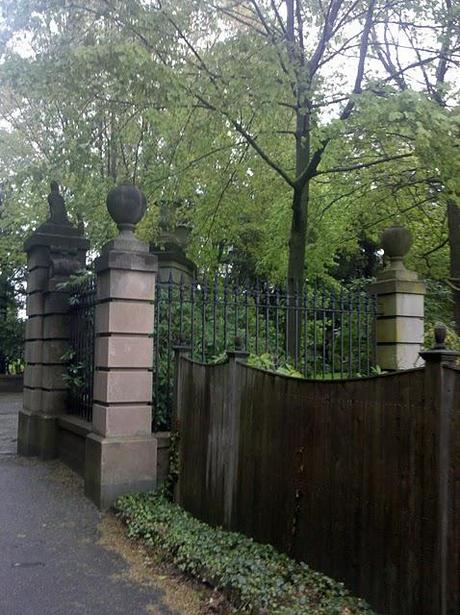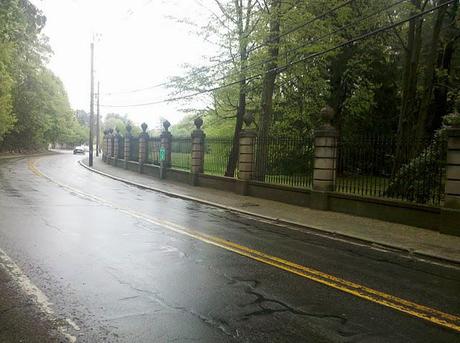 I know what you are thinking... "Gee Danika, this is sure a lot of photos for someone on a run." Thats right. I sucked wind big time. Its amazing how fast you can fall out of shape.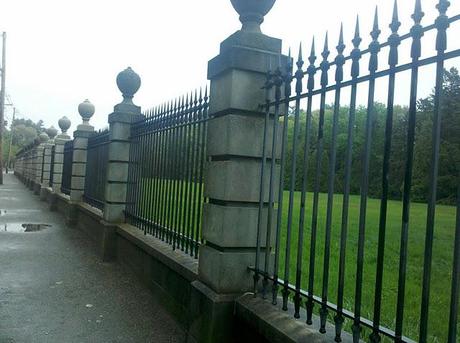 Another embarassing fact. I started getting all teary eyed when Lil Jon "Get Low" came on my iPod. (There is nothing like a good song about booty shakin to make me weep.)  It was actually the first song that came on when I started my 1/2 marathon last fall. It was my first race ever, so I had never been in a heard that big, not knowing anyone. As I stood in my corral waiting to run I got this overwhelmed surreal adrenaline "wow" feeling that took over, and I just started crying as I took off. Thank god for sunglasses. When that song came on today it brought it all back. Like a baby I tell you.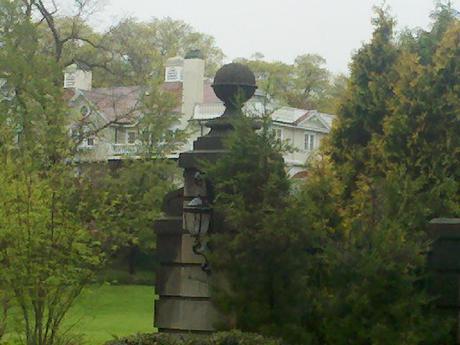 And for anyone that knows someone looking for colleges, hello... Endicott College is on the beach! Why didn't I know this back when? It has a great Interior design program, my old friend and assitant Meghan graduated and had her wedding reception there, and my awesome friend Julie from Shelter teaches design there. Seriously though, besides all the great academics... its on the f* in beach kids!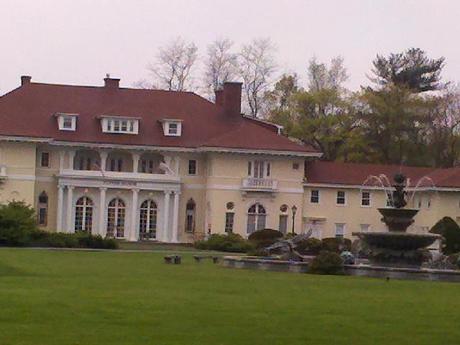 OK, so back home to die. But wait, I have another hyperfocus... a new work table. Yes. The basement of Hoarder's level status if getting its fix on. I "inherited" this crazy big 8x8 table and I am gonna use the dickens out of it. I have stuff, lots of stuff, stuff that needs to be fluffed, fixed, painted, polished, etc and its all going down here...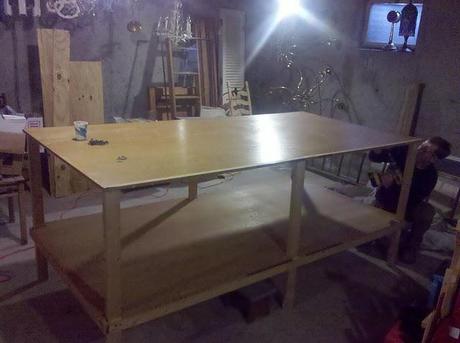 Also, Friday I open shop and start selling some of my amassed stuff. Yeah, I know I have been saying that for like ever, but its really going to happen. I teamed up with my friend Cheryle because she likes to get stuff done and wont take my procrastinating B.S., so whether I am ready or not I open on Friday. Also, the secret project launches in a week... hoping next Friday... more to come.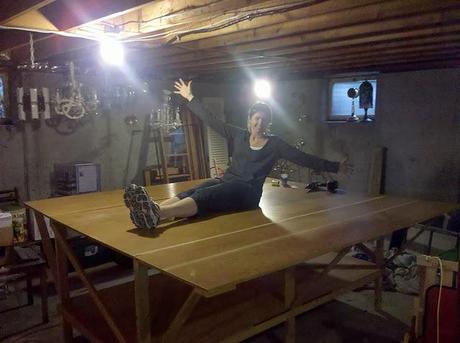 Sadly, I'm already sore and tired so peace out and good night my darlings! 3-6-9