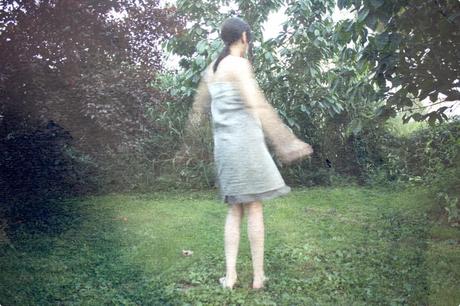 Earlier this year, I headed to Goodwill to get a few items to use in a jewelry photo shoot. One of the things I bought was this gray tank dress. I thought it would work great for the photo shoot, but I didn't really have plans for using it after that. It's a very flimsy material, and I wasn't quite sure what to wear under it.
Since I like the dress, I decided to get it out and see what I could do with it. It actually ended up being pretty simple. I tried it on over this gray skirt and white cami and liked the results. Since the dress is so lightweight, it didn't feel bulky or over-layered.
Since we're talking sustainability, I thought it only appropriate that I pose with a mini-bamboo forest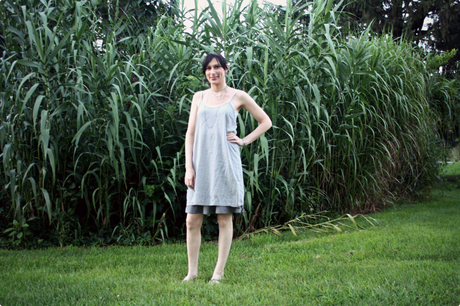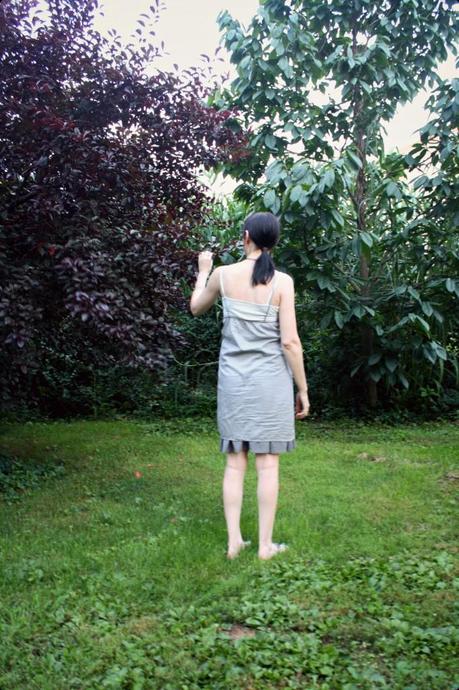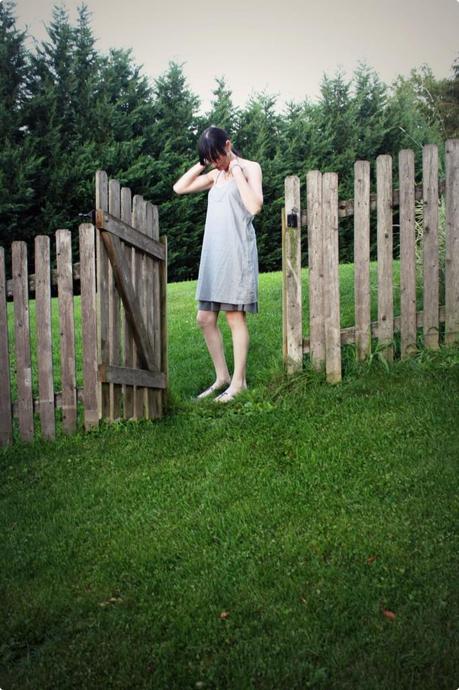 One thing I need to be is comfortable, and this definitely lived up to that requirement.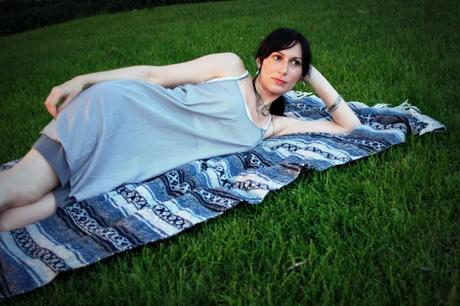 What do you think of the dress-over-skirt idea? Have you tried it with good results?