As a fan of modern decor, I've always had sort of an aversion to traditional artisan rugs. So I went on a search for cool rugs that would enhance an urban-chic space but still possessed the quality craftsmanship of the rugs our parents cherished. And I must say, I loved what I found.
This Over Dyed Rug from Kush Handmade Rugs is a perfect combination of classic and modern with an elegant pattern drenched in a vibrant raspberry shade. Kush Rugs are a labor of love that has sent the folks behind the company around the world to personally source rugs that are up to their standards in ethics, quality, and, of course, style.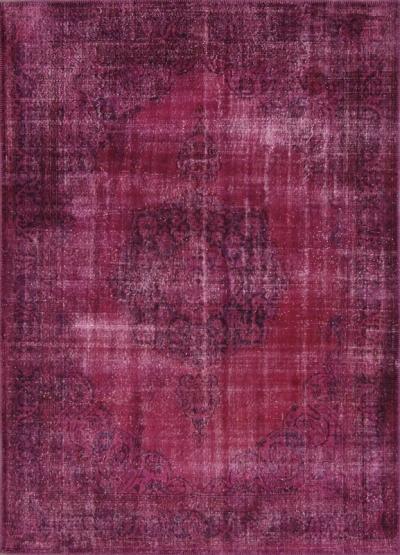 Over dyed carpet from Kush Handmade Rugs
---
The Dawn Rug from Arzu Studio  is a modern-day heirloom that is completely fresh and chic, while maintaining a timelessness that future generations will cherish. Arzu provides Afghan women with the opportunity to earn a steady income and have access to education and health care, as well as working to cultivate sustainable community development programs.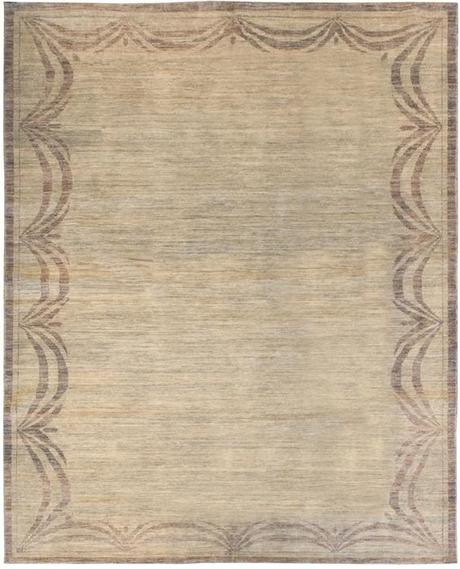 Dawn Rug in Celadon from Arzu Studio Hope
---
Created by an artisan father and son team, this beautifully modern Overdye Patchwork Carpet from Rug & Relic is upcycled from vintage Kayseri and hemp rug remnants. Traveling through cities and the smallest villages of Turkey, the buyers for Rug & Relic find the most skilled artisans to create the highest quality rugs and develop lasting relationships with them, giving them an ongoing opportunity for a sustainable income.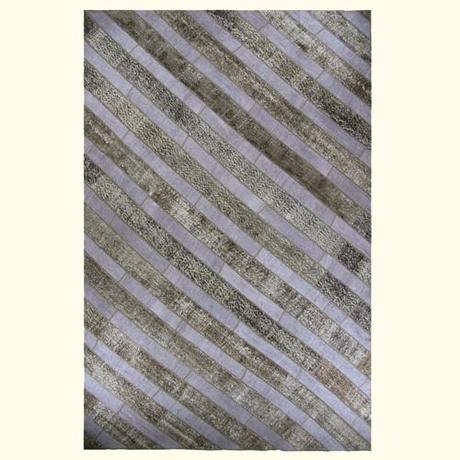 Hemp & Kayseri Overdye Patchwork Carpet from Rug & Relic
---
For an endless selection of top-quality, fair trade, artisan-made Oriental rugs, browse through the inventory of 10,000 Villages.  This one fits more of a traditional look, but the patterns and shapes give it an ethnic vibe that feels really current. Their collection is so vast, that it includes all styles to fit any decor. The Bunyaad Rug artisans span 100 villages and 850 families throughout Pakistan, providing steady jobs and a bright future, which includes empowering women and peace-building strategies.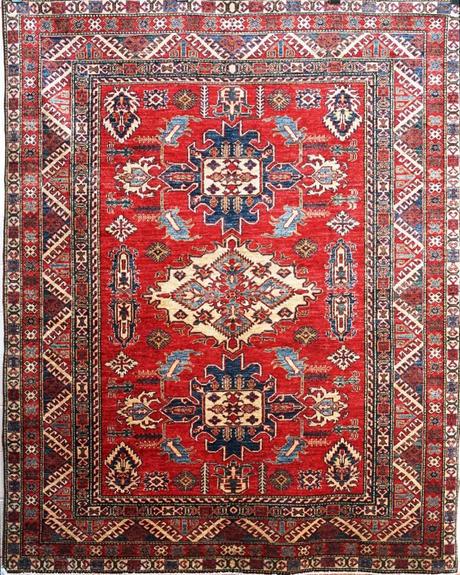 Fair Trade Rug from 10,000 Villages
---
So, kick off your shoes, and sink your feet into one of these luxurious rugs that not only make your home a little more stylish and comfy, but the homes of those who made them, too.
---
---