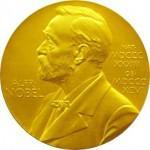 The 2011 Nobel Peace Prize honored three women from Africa and the Arab world last week, acknowledging their contributions and commitment to promoting democracy and gender equality in Liberia and Yemen. Aside from recognizing the important work that these three women have accomplished, the fact that three women have won the prestigious prize is also historic in its own right: in the award's 110-year history, only 41 women have won the prize. That's 5% of all prizes.
Coupled with the global reach of the Nobel Peace Prize, this year's prize indicates the growing importance and weight of gender equality around the world. From the World Bank's focus on women and girls in its most recent World Development Report to the United States' first-ever Ambassador-at-Large for Global Women's Issues, Melanne Verveer, the international women's movement is also a de facto movement for more inclusive democracies.
President Ellen Johnson Sirleaf is Africa's first-ever elected woman president. While Liberia has had more than its fair share of challenges in recent history, including a 14-year-long devastating civil war, Sirleaf has successfully advocated and achieved $4.6 billion in debt relief for her country. Although Liberians still feel the negative impacts of the war to this day, the country has experienced democratic and economic development since her election.
Lehmah Gbowee is the head of the Women for Peace movement, which brought together Christian and Muslim women to protest against Liberia's infamous warlords. The group began when she organized local women to pray and sing together in a fish market, and it grew to a movement that included thousands of women rallying in Monrovia to push then-President Charles Taylor to peace talks and eventually out of office.
Since mass political movements have shaken Yemen, Tawakul Karman has been a vocal journalist and human rights activist at the forefront of the country's peace movement, fearlessly protesting corruption, the country's alienated youth population, and lack of democracy in Yemen. Some even refer to her as the "mother of the revolution," and she has worked in both the country's northern and southern regions.
It is interesting to note that the three winners come from different levels of political participation. When people consider women's political empowerment, they often discuss getting more women into public office, or how quotas for women's inclusion in parliaments can improve the functioning those bodies. Liberian President Ellen John Sirleaf represents the achievements of women's political leaders in public office. Lehmah Gbowee and Tawakul Karman, however, also show how women in civil society play important roles in advocating policies and strengthening democratic representation as well.  
While the domestic political debates in Liberia and Yemen are multifaceted and diverse, the award of the 2011 Nobel Peace Prize to Sirleaf, Gbowee and Karman is a sign of the tremendous progress that women can achieve at different levels. Sirleaf, Gbowee and Karman will serve as role models for women and girls around the world who seek to promote democracy, peace, and women's political participation. Furthermore, not only is their Nobel Peace Prize is a source of inspiration for the international women's movement, but a promising indicator for the democracy movement as well.