Has anyone ever told you not to pursue something you truly desired because it wasn't financially 'smart' or there's not a need for another person in that field?  When asked by a student his opinion on this, Neil Gaiman delivers the perfect answer.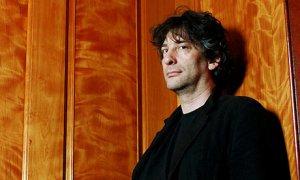 via theguardian.com
"Nobody gets to bring to the world what you uniquely bring to the world, except you." – Neil Gaiman.
To watch the full video, click here.
For an even more inspiring speech by Gaiman, check out his commencement speech at the University of the Arts.
We could listen to this man talk all day.
_____________________________
Any other great Neil Gaiman quotes to add? Comment below.