what Cinderella and Marie Antoinette have in common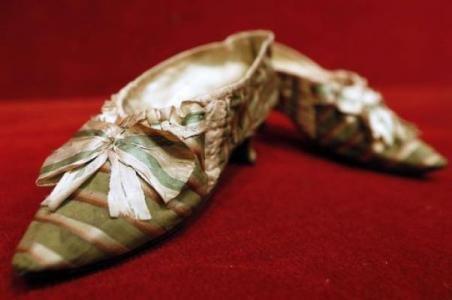 a girl's best friends Marilyn taught us it's supposed to be diamonds. but just for a moment think of Cinderella, if it weren't for the crystal slipper she would have never lived happily ever after with her Prince charming. (FYI, the Christian Louboutin limited edition is the closest reality to the dreamy one designed by Walt Disney).
or Marie Antoinette, much less fortunate and happy ending (blunt), but the shoes she wore during her last hours were sold at an auction for over $ 62,000.00 and some museum will have them in display as well as any of her crown jewelry. so, although her unfortunate death, a pair of shoes are redeeming her fame.
yours truly,
(Source: facebook.com)
— 21 minutes ago
#

Marie Antoinette
#

fashion
#

auction