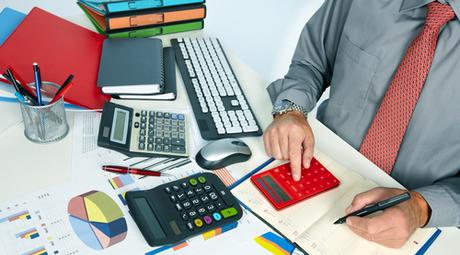 Accountants can do more than what you think. They can help you with your business strategy, start a new business, fix your cash flow, manage your debt and budget smartly. And let's not forget about what a professional tax accountant can do – right from completing & submitting your tax returns and lowering your tax exposure to fixing your record-keeping and helping you deal with those old tax debts and more.
Launches a New Startup Business
It is not easy to start a new business. Launching a startup can be an exhilarating affair. You need to know how to make money and convince your lenders and investors of the very same thing. Doing these things is definitely not easy and would take an accountant to do the task for you. They are professionals who can recognize your startup & operating expenses, help test your great idea & create revenue forecasts for you. They also have an idea on the lenders who would help you with their finance. Moreover, they can work on your pitch making you ready to impress your lenders.
Fixes The Cash Flow
There are many businesses who fail because they lack finance at one point in time and cannot afford to pay their staff or suppliers. No matter how profitable the business is, a business would not last for long if payments come slow or their expenditures become too high. Accountants are very much aware of the fact that revenue ebbs & flows and that the costs also do the same. As professionals, they will help you in predicting the effects on the cash flow & develop tactics for managing your situation. They would organize cash reserves & plan how to spend that to make sure that there is money in the bank all the time.
Assists With Tax Returns
Accountants can help you with your tax returns each and every year but for that, they need to be a registered tax agent. If you want to find whether they are registered, you can check it on the tax practitioner register online. Generally, suburban accountants & big accounting firms that have local offices in different areas offer this kind of service.
Deals With Complicated Tax Matters
When your finances are a bit complex in nature, you would want to take the help of professional accountants who can give you advice on accounting as well as tax. The accountants can help you with your investment matters if they have an Australian Finance Service Licence (AFSL). To know whether they actually have the licence, check it on Professional Registers of ASIC Connects. If the accountant provides you suggestions on investments of your self-managed super fund, make sure they have the AFSC. The ASIC's finance advisers will be able to tell you about where the financial adviser has actually worked, their training, qualifications, memberships and in what matters they can give you advise on.
An accountant can make your business better. So, hire an accountant for your business. There are many accounting companies in Hobart. Choose from one of them and keep your business at a prosperous and healthy state.
-25.274398
133.775136
Advertisements