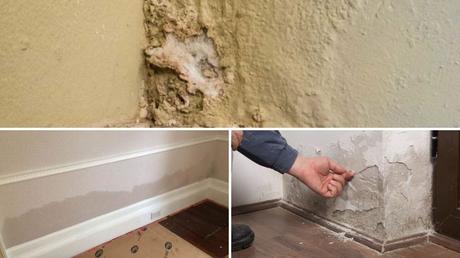 Rising damp is a controversial and most discussed type of damp. This damp can badly affect the building walls. Rising damp commonly occurs due to the rising up of the moisture through wall. The groundwater generally consists of salt, which is effectively sucked up through the capillaries in bricks. Rising damp has a musty smell and it is one of the most common problems in Sydney. It can be caused by many reasons. To fix the rising damp proper rising damp treatment is highly required. If you have an issue regarding this damp, then you are in the absolutely right place.
How To Identify Rising Damp?
Rising damp is mostly found on both internal and external walls of a property. However, this damp does not have any special form but when it arises the plaster and wall paint can be deteriorated. It is also noticed that the wallpaper starts peeling off. Mortar is also crumbled.
Main Causes of Rising Damp
The waterproof barriers are installed in many buildings during construction. These barriers protect the wall from moisture entering. In Sydney, the barrier is called DPC or damp proof course. DPC is highly water-resistant and generally made of high quality, non-absorbent materials like plastic, bitumen and slate. However, these barriers can fail due to many reasons. Apart from that, you never find DPCs in the older properties. Failed or damaged DPCs can not protect walls from moisture entering. So, the damaged DPCs are the main reasons for this damp. In addition, rising damp is also caused by many other reasons such as debris in the wall cavity, solid floor, intersecting the masonry structures etc.
Common Signs of Rising Damp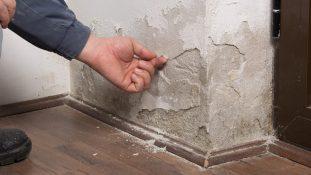 It's very difficult to find the exact signs of rising damp on the walls as compared to other damps like chemical damp, penetrating damp, condensation damp etc. However, according to the research, experts have shortlisted some common rising damp signs. They are salty marks on the building walls, dark patches, blistering paints, peeling wallpapers, stained walls, discoloured or deteriorated plaster etc.
How To Treat Rising Damp?
Though rising damp is common if you do not any immediate action then you face lots of problems. If the damp stays longer then it can create major structural damages. So, it should not be avoided. If you find any kind of above-mentioned signs on your property's then call the damp proofing experts soon. They will take the necessary steps to fix the damp.
Rising damp is common and it is faced by most of the homeowners in Sydney. It should not be avoided. If it is not properly treated then you may suffer many expensive repairs.
-25.274398
133.775136