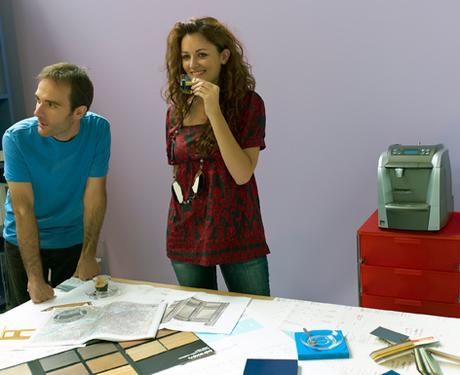 If you are an entrepreneur and own an office, you should know the important things that are must-haves in an office. Listed below are those list of must-have items. If you don't have any one of them, make sure you get them as soon as possible.
Wi-fi
Any overseas trip these days will make it clear to you how far our country lags behind other nations of the world when it comes to wi-fi internet access. So, other than having your desktop computers wired up for browsing internet at your office in Australia, make your office a wi-fi zone allowing your employees and visitors to access internet in your office from their mobile phones using your wifi connection.
Coffee Machine
No more does a cup of coffee in an office satisfy the employees. In order to take a few more cups of it, they often spend some valuable time going out from office trekking to their coffee haunt. So that time is not wasted and work productivity is better as an entrepreneur what you can do is buy a coffee machine for your office. You can find many suppliers of office coffee machines in Melbourne. Buy from one of them. However, if you don't want to buy you can also rent one for your office use.
Recycling Bins
It is very important to keep the offices neat and clean. We all know this because keeping it clean increases work productivity of employees and plays a big role in health maintenance of the staff and visitors coming in the office. However, keeping it clean doesn't only mean hiring a professional office cleaning company for doing all the cleaning jobs or placing waste paper bins near each employee's desk and asking them to throw all the rubbish in the bins. It is important to consider the environmental footprint as well and so placing just a bin near each desk is not going to help. There needs to be separate bins for paper wastages, food wastes and plastics.
Cutlery, Refrigerator and Micro Oven
If you ask your employees regarding the list of items that they want to have in their office, you will find one thing common in their list. It is neither a big screen TV or a fitness equipment; it is a cutlery set and a more of it that staff usually look for. In fact, there is nothing worse than finding out during lunch time that there are only tea spoons left in the kitchen drawer of the office. A refrigerator and a micro oven is also a must-have in an office.