If you are a travel freak, then you must have a brief idea of all the accommodation options that are suggested by the trip advisers. Accommodation is after all a very important thing which needs to be considered while you are traveling in different places. Budget is also one of the major factors that should be kept in mind while touring. So, it is very important that you get an accommodation that is within your budget. Here are some choices of accommodation that can be opted for if you looking for a budget tour. Which one do you think is best for you?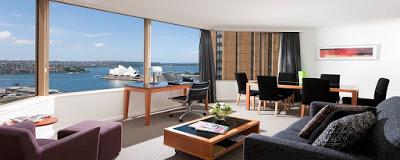 Motel – These type of accommodations offer rooms with an open parking lot. Travellers who travel with their bikes prefer motels a lot. You can find a huge number of motel accommodation in Sydney CBD area easily.
Hostel – This option is mostly used by young, single and enthusiastic travellers. These type of budget accommodation options generally offer common rooms and bathrooms on a sharing basis to the travellers. Some even offer private rooms & bathrooms but at an extra price. People who love to make new friends must opt for hostel accommodations.
Bed and Breakfast –  These type of accommodations offer guests to spend private time with their family. Usually the breakfast which includes tea, coffee and other food items are included in the package. Many of these accommodations are situated in a calm and silent area, far away from the noisy city giving the travellers an opportunity to experience farm stay accommodation.
Lodge – The lodges are made from natural materials like wood, logs etc. These type of accommodations are ideal for those travellers who love adventure.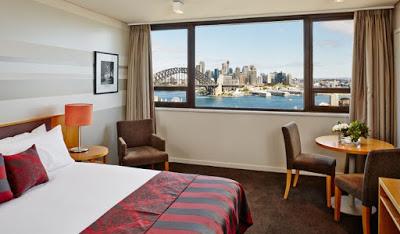 Capsule/ Cube – A capsule or a sleeping cube falls under those type of accommodations that offer only a bed for staying at night. Usually these area a shared area with television and bathroom.
Resort – Resorts are for those who prefer a comfortable stay. Usually resort accommodations offer different types of modern facilities to the travellers such as swimming pool, barbeque, garden areas, best swimming beach nearby and so on. Some resort accommodations even offer tour packages to their guests.
Guest House – These are accommodation options that are rented by travellers on a short term basis.
Unique Themed Accommodations –  Hotels with themed rooms are offered for travellers. They can also be called ice hotel, airplane hotel, tree house, lighthouse, railway car or underwater hotel. A lot of fun fulfilled activities are offered for the travellers in these accommodations.
Flat or Apartment Rental – These type of accommodations usually offer a kitchen, bedroom and bathroom to the travellers. Usually these rooms are not shared with others and are fully furnished.