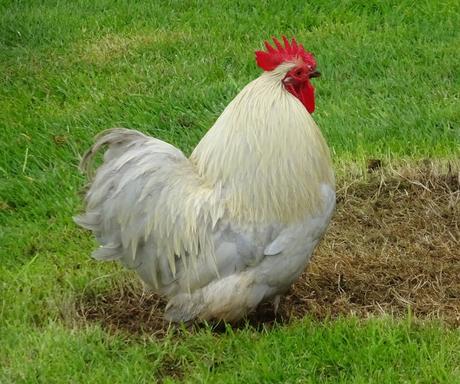 This is Jack at the moment. 
 Resplendent in all his adult Lavender Pekin Bantam plumage and knowing full well how wonderful he is.  He's a confident and caring cockerel, and as I told you yesterday when I went in with the scarecrow and the chickens all ran for their lives, he was quick to gather his ladies together and lead them to safety away from the strange thing that had entered Chicken World with the human that feeds them.


Exactly this time last year here he is with sister Jill and Mum, Mother Goose.   He's the one furthest away on the photo.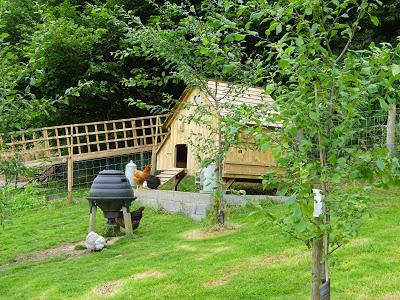 He always knows who's where and who's doing what on his patch, and is always quick to come and check things over if anything new appears or any of the girls start calling out and squawking.  Like any good cockerel if there are tasty morsels and new food to be had he calls his ladies over and lets them have first pick.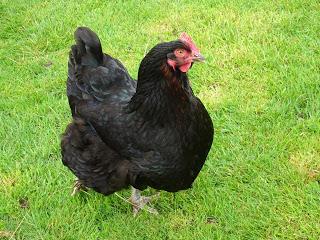 He has some pretty large wives to contend with, but at last they all recognize him as the leader of the flock now which is nice.  It took him a while, especially with the biggest girls, the Black Marans.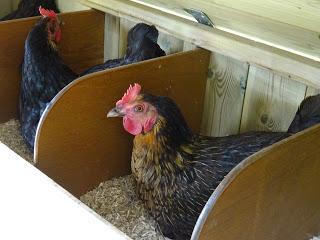 The one place he never goes into during the day is the henhouse, leaving it to his ladies to have a peaceful sit in the nesting boxes when they feel the need to lay an egg.  If there is any noise from the house he will go up the ramp and peer in but it seems to be a 'girls only' place during daylight hours as far as he's concerned.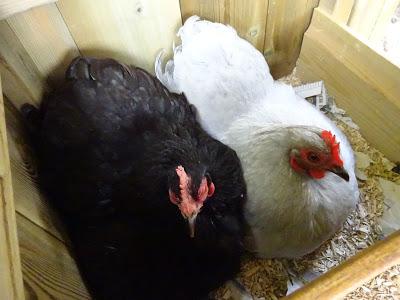 His sister Jill and her best friend Ebony are still sitting together in one nesting box.  
They are not laying eggs at the moment as their window for hatching out chicks in good weather is almost over and Pekin Bantams have a very short laying period as they are such small birds.
All is peaceful in Chicken World at the moment, which is just how I like it ... and no doubt just how Jack likes it too :-)
Sue xx