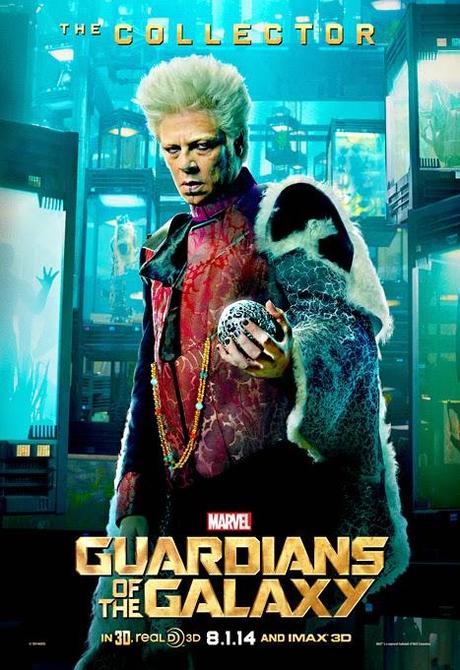 I think that I have come to the conclusion that my life isn't going to be steady and consistent regarding much of anything until I have completed graduate school. So yeah, lot's happening on in the world, none of which seems to be very good or pleasant unfortunately. I almost feel like I'm beating a dead dog regarding these issues concerning Syria and Ukraine so I won't expound on them for now, but I will say what's continuing to be allowed and unchallenged is highly disconcerting. In other news. After an....extended weekend of camping I took an additional day off to chill and get caught up on stuff (including homework), and I watched Guardians of the Galaxy. I'm just going to say this right up front; it was trying to be Iron Man and it failed miserably. I don't know how many times I grimaced or rolled my eyes, but it was a lot. I didn't care really for any of the characters, which essentially were all annoying, and the villains really did seem to suck, though all of them had great potential. Chris Pratt played the exceptional immature, obnoxious, humorous, and frat like super hero/thief ever; I however do not care for that type of character, and it wasn't written well enough either; though I am certain frat boys and the like will idolize this "cool" ladies man wannabe with all of his awkward romantic moments. Dave Bautista as Drax was boring, as was Vin Diesel as Groot. Zoe Saldana as Gamora was very disappointing, and I'm beginning to think that she is a lot more talk than show when it comes to talent. Lee Pace was relatively good as the villain Ronan, but I think they could have done better with the story and the character. Bradley Cooper as Rocket reminded me a lot of his character in American Hustle; a lot of shouting, a lot of rude comments followed by condescending fight talk, with some pity "I feel bad for myself" talk. Between the characters there were some good laughs, but I think I laughed more during the previews than I did during the film. This film was visually quite stunning and beautiful. The action sequences sucked though. The theme for a lot of summer blockbuster films lately has been to simply overwhelm the audience with special effects action sequences rather than craft something dynamic, new and interesting. I believe I am getting comic book film burnout; there are just too many of them that it's beginning to get all mushed together. The 3-D was completely unimpressive. I am getting irritated with filmmakers and their use of 3-D; nothing is popping out, which is what I thought that the entire point of 3-D was, not just to add depth, but to make the audience feel like part of the film, as if they were in it and could experience it just like the characters. As I told my sister, it was very entertaining, but that's it. I don't discourage anyone to see it and I won't encourage anyone to see it. Anyone remember the show Continuum? Well I just finished season 3 tonight and it was amazing! Just when you think that you have seen it all and can't be surprised by anything, low and behold you're blown out of the water. Definitely recommend that show. Back to the grindstone tomorrow. May the Force be with us all.
Chris Pratt interview for Guardians of the Galaxy
Big Hero 6 trailer (this is what made me laugh before watching the aforementioned film. I looks quite hilarious.)
Mockingjay Part 1 trailer (looks good).