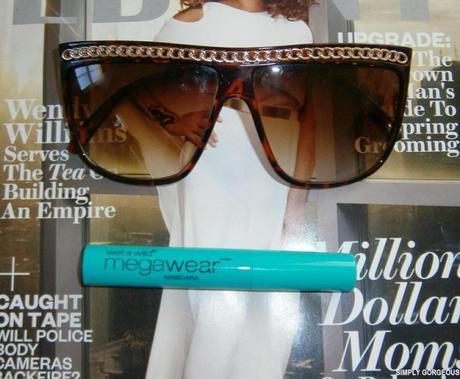 Hey ladies and gents! I'm back with another review post–yasss! This time I have been using a new mascara for the last couple of months. I am a huge Wet n Wild fan so I was uber excited to try this new mascara so keep reading for all the deets.
Description:
Full, healthy lashes for everyday wear. Soy protein enriched with panthenol. Clear definition, enhance and defines lashes.
Price: $3.79
Pros:
Affordable
Everyday use
Full lashes
Defined lashes
Where to Purchase:
DrugStore
Walgreens
Amazon
This Wet n Wild mascara has my lashes on FLEEK! I am in love with this product and my shade is in very black. I have been wearing this on a daily basis and it really makes my eyes pop and really spices up my eye makeup. I typically apply two coats of this mascara to both my top and bottom lashes and I love the results. I definitely recommend this mascara to everyone because it is truly amazing and honestly one of the best mascaras I have tried in a long time. I will definitely be repurchasing this mascara and trying other mascaras from Wet n Wild.
This Wet n Wild Megawear Mascara is Simply Gorgeous Approved!
What is your favorite Wet n Wild Mascara? Let me know in the comments.
Stay Connected!