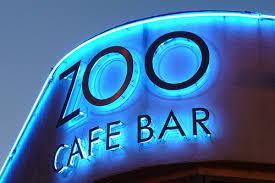 Unless you live in
Glastonbury
or
Kinross
it's not often a music festival turns up on your doorstep, however, Ralph's got lucky because the inaugural
Westfield Street Festival
in St Helens is just over a week away! Taking place over a number of venues in the town's Westfield Street and featuring some of the North West's best Indie bands it's a breath of fresh musical air for the towns live music fans.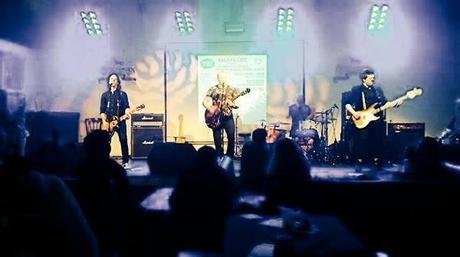 The day kicks off at 12pm-ish with Becky Leigh in
The Sefton
, Cold Turkey in
The Zoo Bar
and 2 Piece Suit in
Tank
. Highlights for Ralph later in
The Zoo Bar
will be a first time viewing of the excellent
Jeremiah Ferrari
and a catch-up with St Helens own
Titors Insignia
who were good enough to travel down to London and play at the
Ralph's Life CD
charity gig in Proud Camden.
From Manchester, the four young men in

Jeramiah Ferrari

fuse reggae, rock, ska, punk, and more to create a sound influenced by the likes of Bob Marley and Sublime, yet unique enough to call their own.
They won the 2012 Key 103 City Soundwave competition appearing at The MEN Arena with Will Young, Labrinth, Tulisa, Taio Cruz, Professor Green, Rizzle Kicks & One Direction.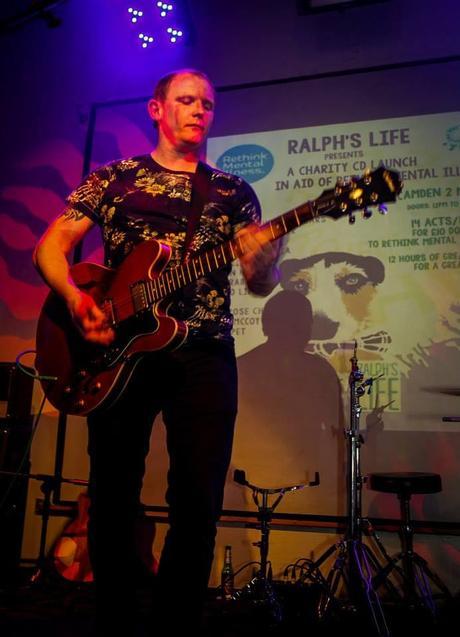 Titors Insignia formed mid 2008 and have supported Paloma Faith, Alabama 3, Don Bronco, Steve Craddock, The Guillamots and Proud Mary, building themselves a solid reputation in the process with a crowd pleasing live set and pride themselves on raw performances show after show. Their debut album "Fair City Riots" is an electrifying concoction of influences ranging from Britpop to classic rock with a sprinkling of Indie, and healthy dose of Punk thrown in for good measure.
They released the single 'Freedom Fighter' to help raise funds for 
ABF The Soldiers Charity
.  The single and video was launched in 
The Cinema Bar
, St Helens to a full house including a number of local celebrities including 
Andy Reid
, a former corporal with the 3rd Battalion, The Yorkshire Regiment and was the inspiration for the song.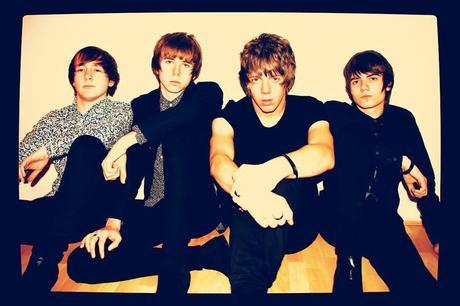 Another highlight is local band
Stillia
, who also played the Ralph's Life CD Camden gig.
They're self-taught musicians who've come together to create a unique sound influenced by their rock 'n' roll heroes.  They've spent time in the rehearsal studio refining their sound and their musicianship and the end result is a tight hard rocking unit with strong songwriting ability.  Whilst they have many influences they've managed to carve out their own style.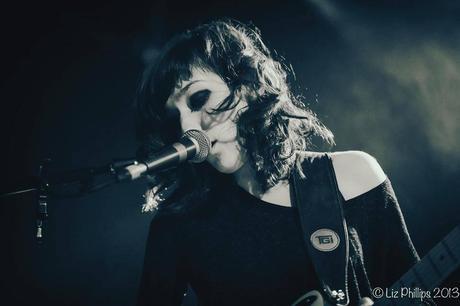 I'm also looking to catch
Scarlet.
 in Bar Java so I'll be wearing my running shoes! 
After touring the UK as lead guitarist and backing vocalist of up and coming band The Thespians, being signed in Japan with Vinyl Junkie Records and supporting bands such as Catfish and the Bottlemen, Findlay and SPACE, as well as receiving support from Elbows Guy Garvey, Radio 6, Radio 2, and XFM,
Jessie Scarlet
launched her solo project
Scarlet.
in February of this year.
Needless to say there are a legion of acts playing over the day and at a number of different venues, so I'll leave you to peruse the list and make your own mind up as to who you'll go see on the day.