I'm sat here, itching to tell you about my walk on the Quantocks last Friday but instead, I've decided to write about another adventure. Largely because it follows the chronological sequence of events; partly because I'm frustrated that Flickr (owned by Yahoo) have recently overhauled their website and so, getting the image URL from specific photos is currently more of a chore than ever!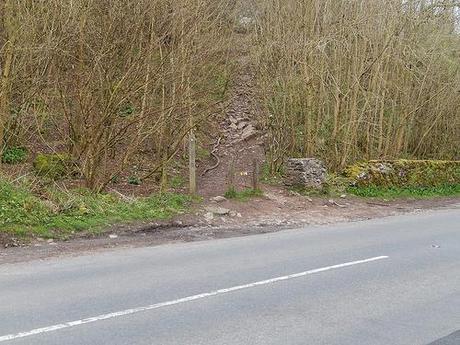 The first hurdle, straight across the road from the car park!
Fewer photos is working better for me at the moment. But, having just completed two walks over the Easter weekend, you'll be able to catch up soon, regardless of how long it takes. This walk across the Mendips took place about 10 days ago.
As you may well have noticed, I spend the majority of my walks walking alone. When I am invited to join others, I often jump at the chance, even when it means arriving at a start point for 8am on a Saturday!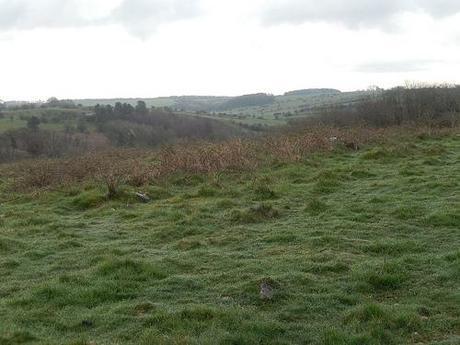 Our plan was to follow the West Mendip Way from the Black Rock car park, deep within Cheddar Gorge, all the way to the center of Wells, where the Mendip Way turns East. On the 1st of June, we'll be walking the full length of the West Mendip Way (all 30 miles) but in the opposite direction. Although much of the scenery and landscape would be very familiar (to myself, at least), at 22 miles (11 miles each way), this was going to be a great warm-up and, without a doubt, my longest trek since the 20 miles in September.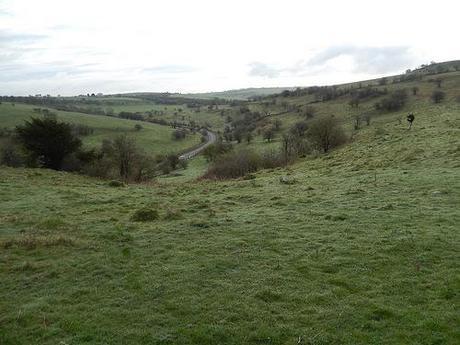 An awkwardly-familiar road up ahead…
Now, I've walked sections of the West Mendip Way in other walks. There are many parts I've still not seen and I put faith in my two friends who've pretty much been covering every inch in their own rehearsal. But when I saw that we were heading downhill and to a road within the first 30 minutes, I had to step in.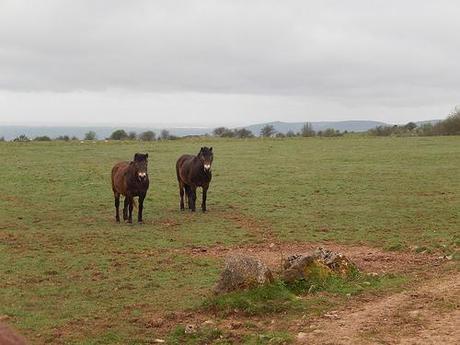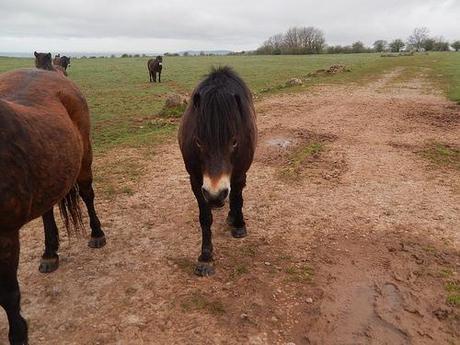 But if not for this detour, we'd have missed out on saying hello to these horses.
Not one of us fancied turning around and heading back up the hill so, we followed the road (on which we'd parked, less than 2 miles south-west of here) for a short distance before exiting on a track that would take us on a gentle climb to rediscover the Mendip Way but a little further east. I knew we'd missed out on my favorite viewpoint over Cheddar but I remained hopeful we'd be able to catch it on the return.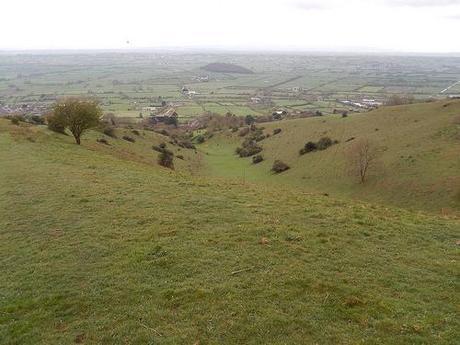 We passed (unscathed) through a field of horned cows and as we followed the route steeply downhill, I suddenly became aware of Batcombe Hollow down in front of us and I remember how I'd gotten myself quite badly lost in this area two-years ago…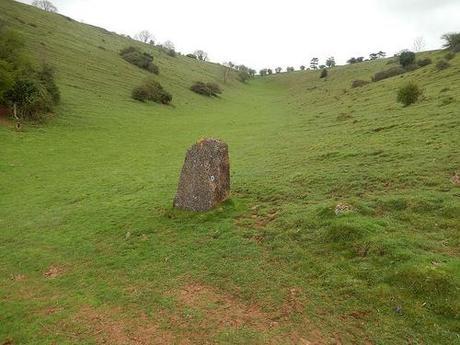 Looking back up Batcombe Hollow.
We were in Draycott, sooner than I'd expected and that detour-track we'd taken was the same one I'd mistakenly followed back in 2012.
It was steep on the way down, through fields and passing a farm to reach the A371. But the horrific thought here is that we'll be climbing up this hill in a little over one month…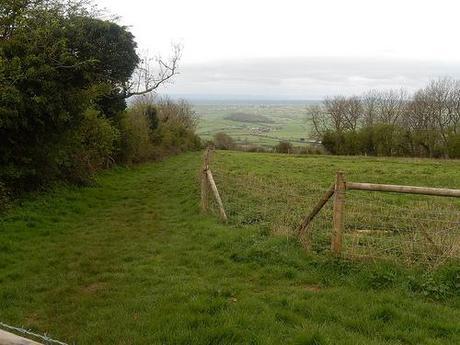 After the inevitable climb.
After a few hundred yards of road walking, this path goes up a dead-end road with an extreme contour to climb. We were all glad (and quite exhausted) to reach this point, still following the route as planned.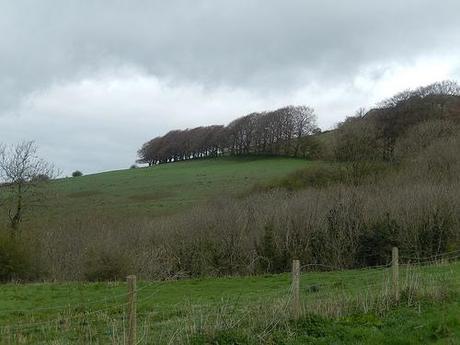 What really gets me about this section of the walk is there's an alternative footpath that continue to follow the side the hill (behind the trees in the photo above) but it's not designated as part of the West Mendip Way… It's as if this route was designed to be increasingly strenuous with intention! But I suppose it's also plausible that the short and easy path might not have been in existence during the designation of the West Mendip Way.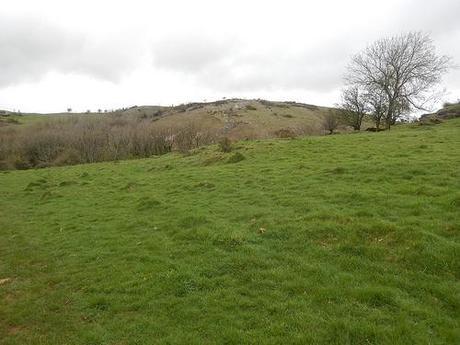 With the second major climb of the outward route complete, we were still proud to be heading in the right direction.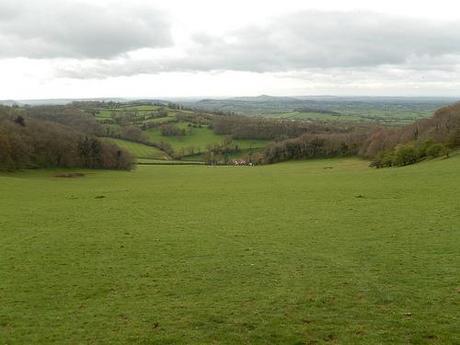 It has to be said that this route is pretty well waymarked, from what I've seen not only on this day but also from other exploits across the region. But after descending down through woodland to the view in the photo above, my concerns were raised as this image became painstakingly familiar from a previous walk from Priddy to Westbury-sub-Mendip.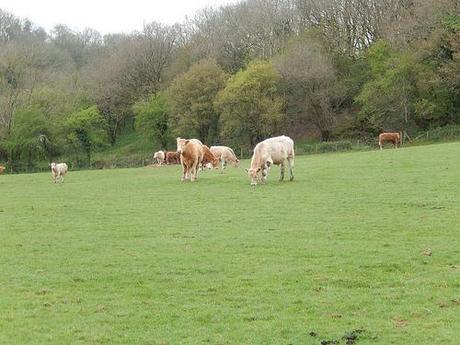 We'd gone off course again; having descended down through the Rodney Stoke Nature Reserve. After climbing that hill on my own a few months ago; I can tell you that you do not want to try it spontaneously or, when you're growing tired and a little frustrated with any mis-happenings.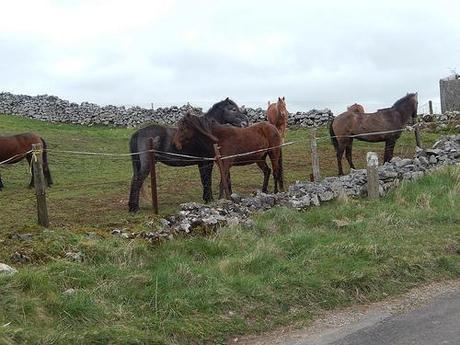 Very soon, we were back on the A371 only 1 mile along from our last visit. Analysing the map, there were no other direct footpaths that would lead us back to the Mendip Way. Our best bet now was to follow another road uphill for a good 2, if not 3 miles. It was steep in places but not as constant or severe. We were en route to Priddy but… We got to see some more horses!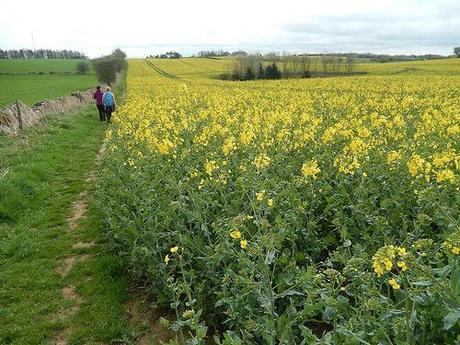 Once again, we arrived back where we were supposed to be heading and, for all our struggles, we were reward by the natural splendour of rapeseed lighting up the local fields. We even got to walk right beside it!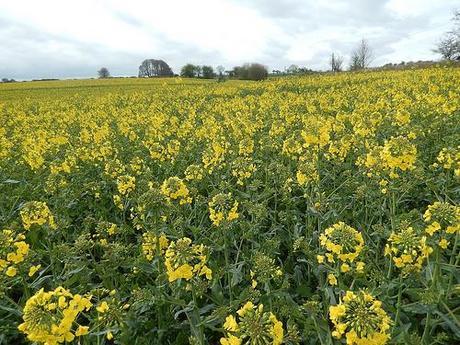 From Priddy, you can almost observe Wells with a skyline view.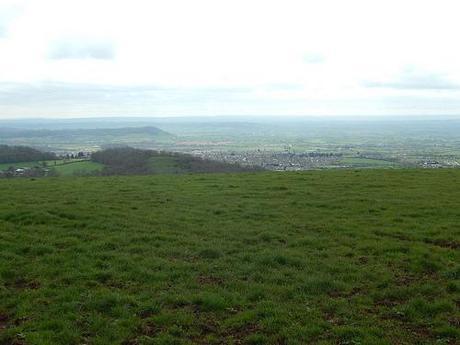 Our next stop was Ebbor Gorge. But, having been there several times myself – and, in wanting to press on and stop for a lunch break in Wells – I neglected to take any new photos. But in following the trail down a never-ending flight of steps (another bugger to climb for June), I realised that I probably haven't seen all that the gorge has to offer.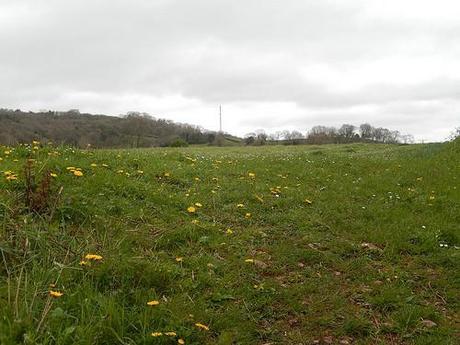 Trasmitter on Pen Hill in Wells- as viewed from the village of Wookey.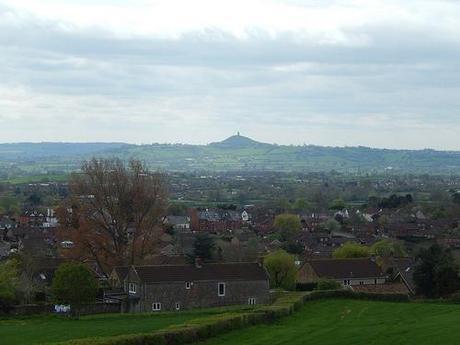 When Glastonbury's this close, you know you're almost in Wells.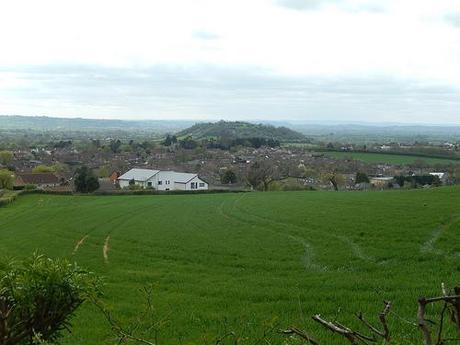 One day, I'll learn the name of this hill.
From here, the path descends in to Wells via the same school I passed through on a previous walk through the city back in February, I believe.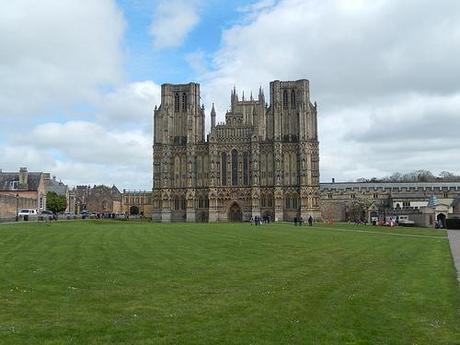 Later than planned, we arrived at the cathedral for a lunch stop; my first visit here since the age of 11, when we went through an induction ahead of starting at secondary school. After refuelling (and allowing my feet to breathe), we had to decide upon a more welcoming return route. By consensus, it was deemed if at all possible, flat plains and gentle climbs would be most desirable…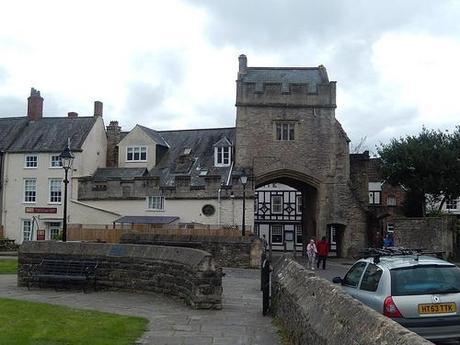 Entrance to the cathedral grounds (as viewed from inside).
After only 11 miles, this was the point where I realised that another 19 miles within the same day is going to hurt. Aside from any physical sensations (or loss of…), it could well be a psychological battle; knowing the route too well in full awareness of just how many hills lie ahead after each checkpoint.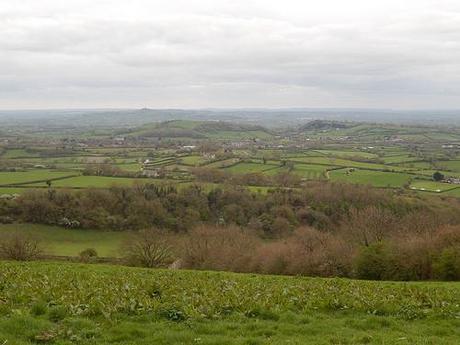 Anyway, for the home stretch, we proceeded initially by following or lying low and close to the main A371 road which leads straight back in to Cheddar. The West Mendip Way could've been fine; it was the sheer thought of climbing back up there that deterred us.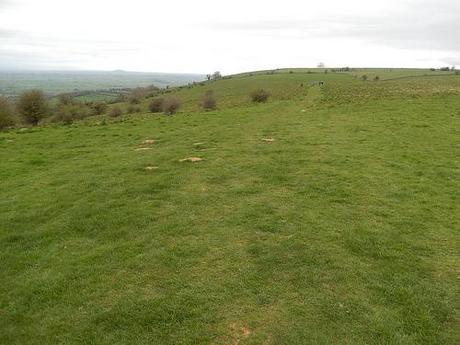 There weren't going to be many downhill options available and we passed Wookey Hole and continued on towards Ebbor Gorge, we realised there was only one direction to follow, whichever way forward we looked. But once we reached Priddy, we could gradually descend across the Cook's Field Nature Reserve and back in to Westbury-sub-Mendip.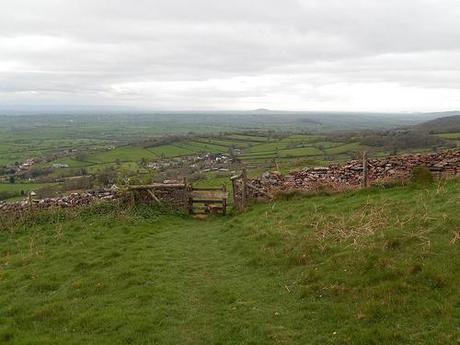 This took us to about 18 miles and so, it was clear that we were set to break the intended 22 for the day. But what hadn't anticipated was the sudden departure of one of our trio. Our leader. My good friend. Feeling worse for wear, she couldn't go on and had opted to take the bus home. I'd be lying it I said I didn't see an appeal in doing the same.
I went through a stage of blaming myself for her departure. I am a fast walker. I'm out frequently at the weekends. My long legs aren't going to slow me down and, when faced with a hill, I push myself to almost race to the top in order to ease the pain efficiently. But was I walking too fast? Was this one occasion where I shouldn't have been leaving people behind? My friends, not just humble followers. Whatever I felt, I used it to burst myself up the hill that stood waiting as we say our goodbyes.
It was then up to me to lead the rest of the way back to the cars and, as requested, we lay as low along the hills as possible, before taking a long road in to Cheddar and then winding up past the village attractions and up along the gorge road. Shops were closing as we passed and the breeze of passing cars forced on to uneven ground at almost every bend. But we made it. After 24 miles and with one person less than when we started, we were victorious and it was time to go home. To eat. To relax.
Now, I just need to work up to conquering those extra 6 miles…
Thanks for reading.