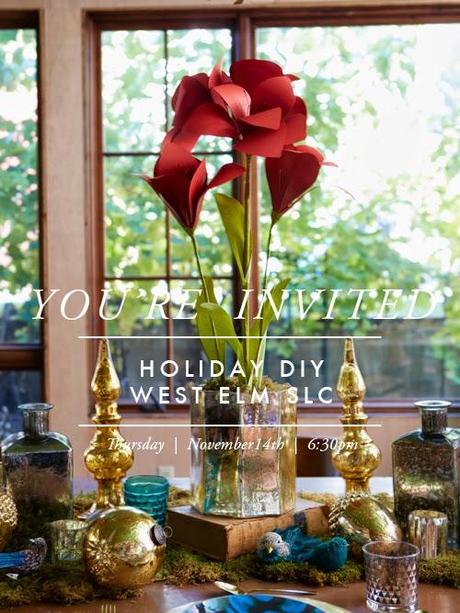 I'm super pleased to announce a paper flower holiday event I'm hosting at West Elm on Thursday, November 14th at the SLC location. I've come up with a holiday amaryllis that I'm really excited about and we're going to make it together! I'll be posting more pictures of the full photoshoot in a couple of weeks, but here's a little sneak peek for now.
RSVP on the Facebook event page. I look forward to meeting you!
photo by Nicole Gerulat.