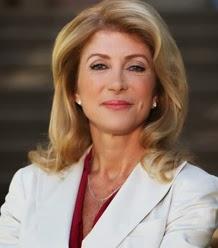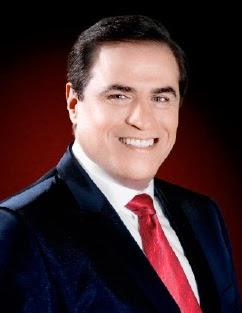 I was one of the early people to jump on the Wendy Davis for Governor bandwagon, and for the last couple of months I have made small donations to her campaign fund. I was enthusiastic about her candidacy, after she showed some grit and determination in supporting women's rights in the special session of the Texas legislature last summer by filibustering an onerous anti-woman bill to death (requiring the GOP to call a second special session, and change some rules, to get it passed).
But a lot of my enthusiasm has died. I will still support Wendy (top picture) and vote for her, because the alternative (Greg Abbott) is unthinkable. You may ask why my enthusiasm has been sharply tempered. It is because of an endorsement she made the other day.
Traditionally, candidates for a spot on the general election ballot do not either endorse or oppose candidates for other offices in their party's primary. They don't do this because it's not really their business (except when they are in the primary voting booth) who the party members choose for other offices -- and because it could irritate some of their own party to see the candidate oppose a candidate they like.
Evidently Wendy thinks she has the nomination for governor locked up, because she broke tradition and endorsed a candidate in the race for the U.S. Senate party nomination -- and to make matters even worse, it is not a progressive candidate. It is a rich conservative blue dog (worth about $50 million dollars) -- David Alameel (middle picture).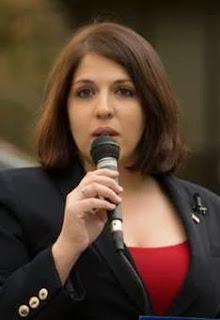 Why do I call him a blue dog? Because he is obviously conservative -- and may even be a right-wing conservative (having given donations to such ultra-right-wing Republicans as Rick Perry, David Dewhurst and John Cornyn).
In addition, he is not widely known in the state, and he doesn't have a good reputation as a campaigner. Voters outside the Dallas area have probably never heard of Alameel. And when he ran for U.S. Congress in the new Metroplex seat, he finished fourth out of five candidates -- even though he spent $4.5 million of his own money (far more than any of the other four candidates).
Since Alameel is not widely known, not a good campaigner, and not a progressive, I have to wonder -- why has Wendy broken tradition to endorse him? Could it be because he is filthy rich? Has her endorsement been bought with a sizable campaign donation? I don't know that for a fact, but this endorsement isn't passing the smell test for me.
As I said, I will still vote for Wendy to be the Democratic nominee. There really isn't any other viable nominee that would stand a chance in the general election. But the donation I was planning to send Wendy this month won't happen now. Instead, it will be going to the real progressive in the senate race -- El Paso attorney Maxey Scherr (bottom picture). And I urge other Texas progressives to do the same (at maxeyfortexas.com).
And Wendy, whether Alameel gave you a sizable donation or not, this was a bad move. I'm very disappointed.
NOTE -- Perry over at the progressive blog Brains and Eggs has also commented on Wendy's endorsement of Alameel.