Sunday 15th January 2017
One day after an orienteering exercise at Ashton Court in Bristol, there was an off-the-book-but-on-Facebook walk organised that I was invited to join.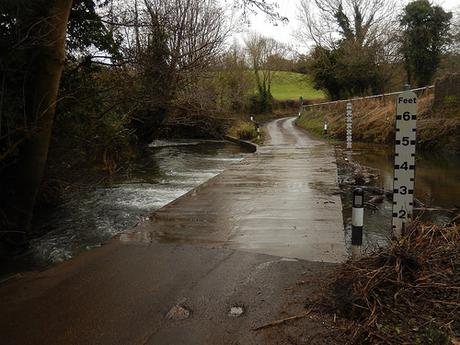 It would begin in the village of Wellow, a few miles south of Bath… You're possibly already familiar with that name because I'd been pre-walking routes in the same area!
With confirmation that Matt's route was going to be different to any other that I had attempted, I didn't hesitate in putting my name down to attend. Otherwise, I would've been concerned that it might've been too similar and too close to my own walk.
I couldn't confidently tell you where we walked or plot out the exact route but we a reasonable distance without doing too much work for a part-social event.
We began, crossing muddy fields, up gentle hills and on to tracks, heading for Peasedown St. John.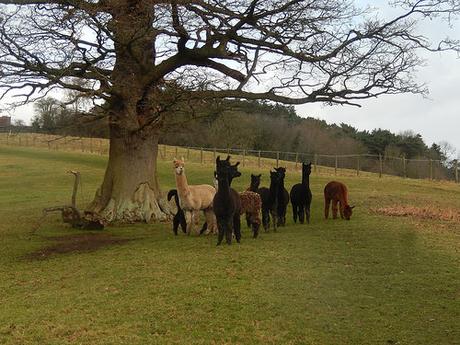 We gradually made our way south towards Shoscombe; away from the housing and busy roads. Shortly before we would stop for lunch, we met a group of alpacas.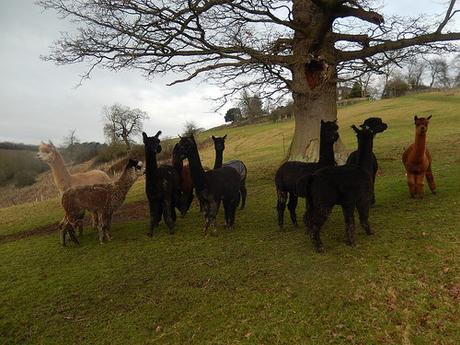 I'd never been so close to one before and here, there was more than half-a-dozen!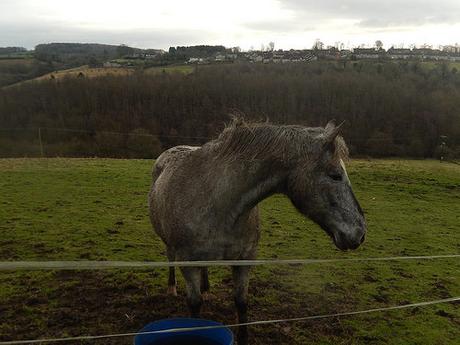 At the top of the hill, we stopped for lunch in reach of this friendly horse, while Matt told us of the railway line that use to run along the bottom of the valley. Plus other facts of the local area's history and mining that used to take place within the landscape.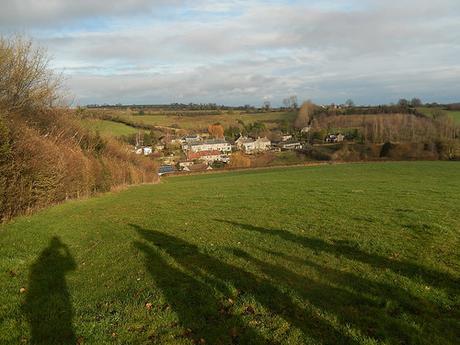 Soon, we were on our way to Shoscombe village. I don't remember it being a particularly cold day but the sun was fighting to break through the cloud.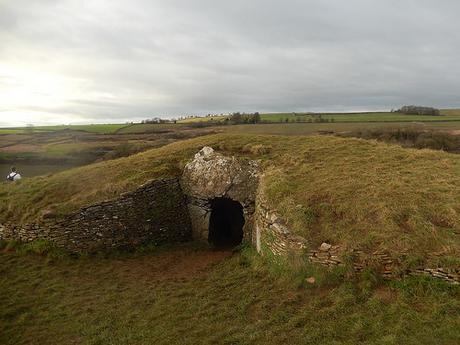 Inevitably, all walk descriptions that contain the word 'Wellow' must include a stop at Stoney Littleton Long Barrow.
There was about ten of us and we all crammed inside with headtorches (there is plenty of room for more people, even with the lack of height). This Neolithic site was also to be the crowning feature of my own walk.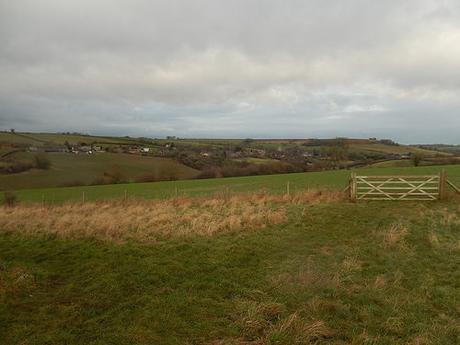 To the north, you can clearly see the village of Wellow.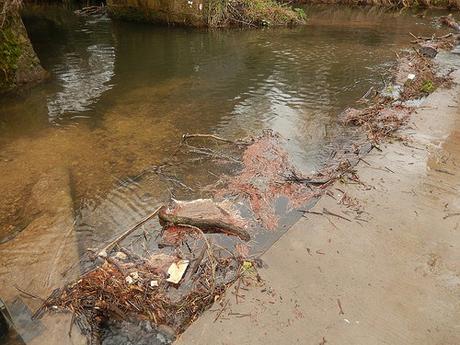 Before finishing the walk, we made our way across the infamous ford, where natural debris appeared to be impeding the flow of water beneath the road…
Yet, flooding was not an apparent risk. Our only disappointment from this day was that the local pub (the Fox and Badger) decided to shut its doors at 16.00 – this was only ten minutes before we arrived.
Sunday 12th February 2017
Fast forward a few weeks and it was time for me to lead the group for the first time this year.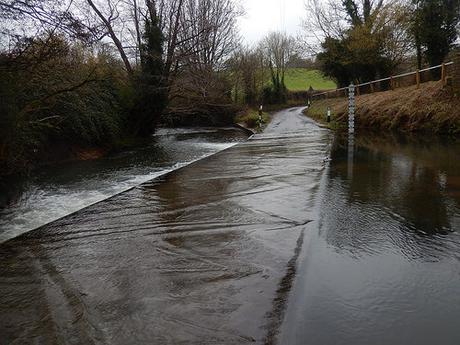 There was either eighteen or nineteen of us… I did three head-counts at the start but someone kept 'coming and going' throughout the walk. It was a great turnout for such a cold and wet time of year. I didn't take very many photos at all but you can see the change to the ford, here.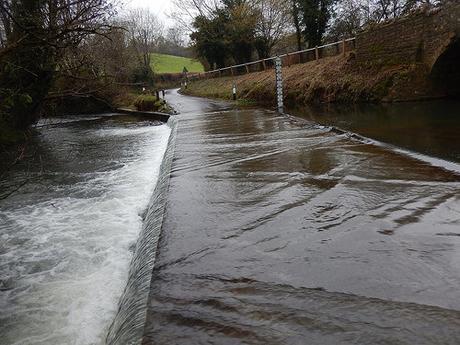 I think I've now down fine walks in and around Wellow and this was the very first time I'd seen the water flowing over the road. There hadn't been any incidents of heavy rainfall leading up to this day and so, I suspect it was due to the accumulation of branches and debris on the west side of the road; forcing the water up and over the tarmac.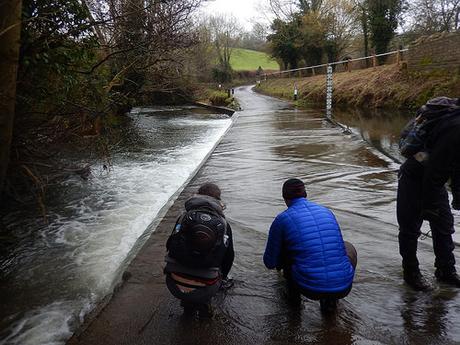 Post-walk boot-washing has become a bit of 'a thing' with Brunel over the past month. With fast water flowing over our ankles, this was almost as good as any of those £5 car washes you see adorning the sides of many A-roads.
One walk down and I know I'll have a few more to follow.
Length of Matt's walk: 8.5 miles
Length of my walk: 9.25 miles
Thanks for reading.
Advertisements