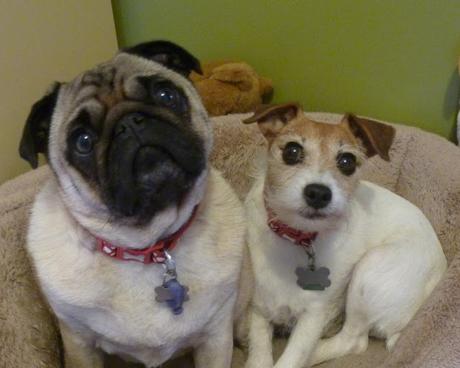 It's been a good year overall,. we've done lots, achieved quite a bit and moved our lives forward in the way we hoped to.  I'm not going to go on and on but will leave you with a mostly pictorial post summing up our year.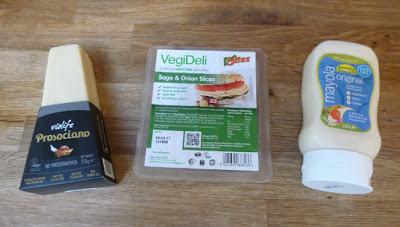 I started the year participating in Veganuary .... and stayed vegan  :-)
I also stopped blogging, well on here anyway.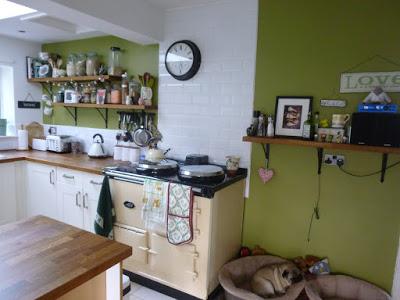 Even with no blog posts to compose, February saw us carrying on as usual, very home based and emerging from Winter in a good position, with stores from preserved Summer crops still feeding us nicely.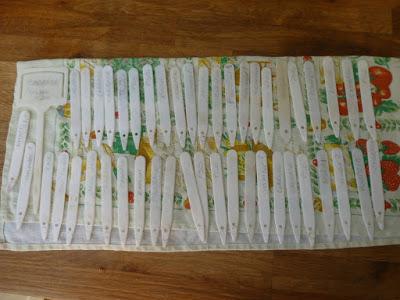 And with March's arrival back came the urge to post once more about our activities and Our New Life in the Country sprung back into life.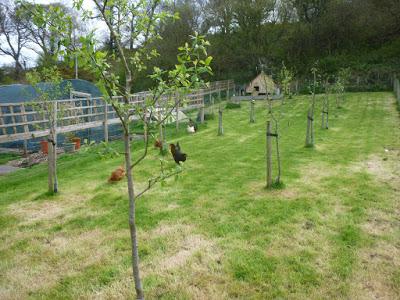 In April the chooks were on the hillside, enjoying early sunshine and the first flush of Spring.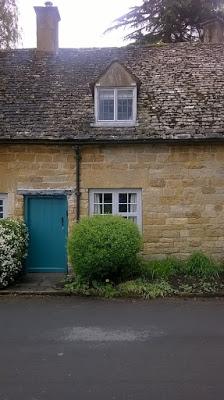 In May we snuck off to the Cotswolds and stayed in the delightful Spring Cottage.  We visited The Black Country Living Museum for the first time during our stay over the border in mid-England.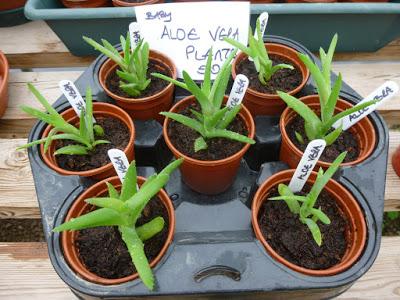 In June car boot season was upon us and I started sorting through the house for things we no longer needed and also planting to sell.  Splitting houseplants and sowing extra seeds in the polytunnel of annuals and perennials for re-sale.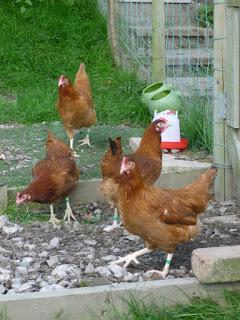 July saw us with new hens over in Chicken World, the first four arrived at the start of the month and another four later on, known forever more as 'the green girls' and 'the blue girls' after the color of the bands on their legs.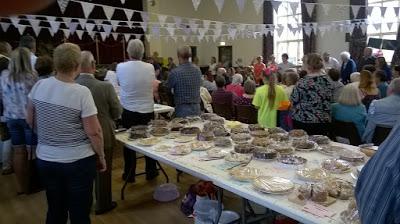 August was Show month ... we had a great day out at Trelawnyd, meeting a couple of my lovely readers ...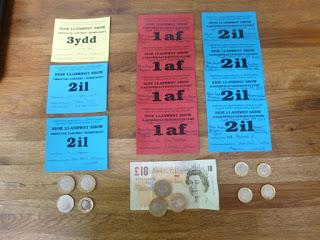 ... and then two weeks later I had a very successful run with my homegrown and homemade wares at the Llanrwst Show.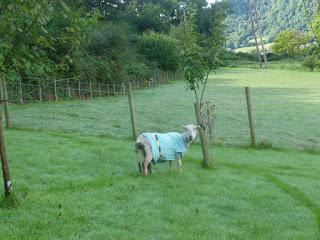 In September Ethel came into our lives, wandering in off the main road and following Alan into our paddock.  We got vets and farmers advice and treated her wounds, meaning for one weekend at least, she was 'the best dressed sheep in North Wales'.
She is currently off with the tup ... and some of Will's sheep ... on fresh grazing, and after being scanned to she if she is in-lamb will be coming back to us in the next few weeks.  If she has not managed to get pregnant and provide her own company for the future, the plan is to see if we can get a couple of lambs of our own to join her on our hillside later in the Spring.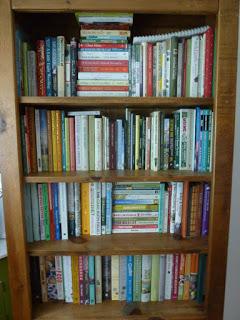 October was all about books.
I had managed to sell enough over the course of car boot season to completely empty one bookcase, so all the other books were re-organised and checked.  I'm sure a few more will go during 2018 ... well they have to, to make room for the new books I've bought recently  ;-)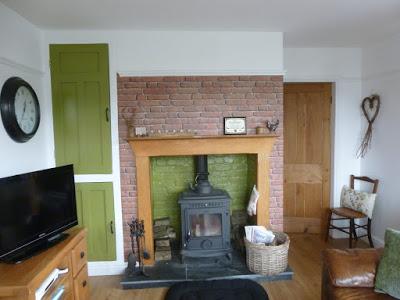 In November we  re-decorated ...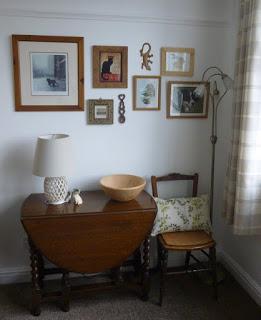 ... and restyled the living room.



And here we are on the last day of December.  This month our world turned white. 
We used some of our Christmas money to re-visit The Black Country Living Museum to have a weekend away for ourselves,  and to pickup some inspiration for next years Challenge.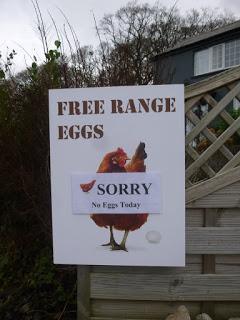 Our egg sales are so successful we now sell out on a regular basis.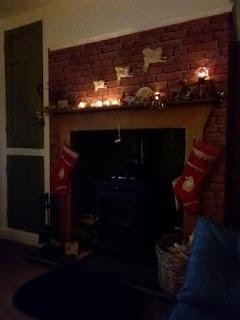 We hung our stockings and had a very merry Christmas.
*** *** ***
And now onward to next year ... this blog is closing. 
Whether for just a year or for more I don't know but I would like to take this opportunity to invite you over to our new blog A Challenging Year ... Digging for Victory on a Welsh Hillside.
There we will be charting our progress to save money, as we work over the course of the year towards trying to pay off the small mortgage we took out to buy our 'pension property'.  Can we really do this in the space of one year?  We are hoping to make this possible by taking a step back in time.  Using what we have, eating what we grow and produce ourselves and stepping away from consumerism.  Using every tip and money saving trick we have learnt over the course of the last few years to cut our day to day living costs to the absolute minimum.
Can we do it ... will you join us?
If you would like to follow our progress please use the link above to get to the new blog, save it in your sidebar or sign up to 'Follow by Email' or use whichever method you prefer get to the blogs you like to read.  Or you will simply be able to find us again by coming over to here and clicking on the link that I will leave in place after this post has been read.  The empty blog is there today, and the first post will appear at 8am on 1st January.
So it's goodbye for now from Our New Life in the Country ...                                                     .... which after all is not so new after nine years   ;-)


Happy New Year 


from Sue and Alan xx